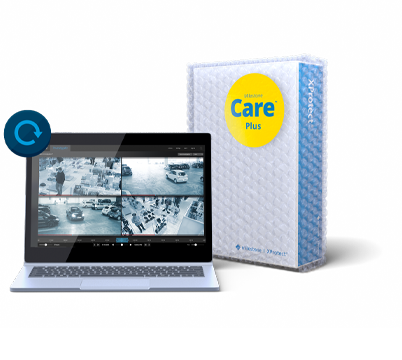 Milestone Care™ Plus
When you want to protect your investment
Milestone Care Plus
XProtect® video management software (VMS) products are updated on a recurring basis to become safer and more efficient and powerful. Milestone Care Plus is designed as a software maintenance service. It ensures you have instant access to the product updates. This helps to protect your initial investment and ensure the solidity of your system.
Here's what you get with Care Plus
Recurring product updates
Full return on your investment
Milestone Care Plus
Make sure you are always up to date
Compare
XProtect versions
Use the Version Comparison Tool to see if there is a newer version that you could gain more from.
Download Care materials
Visit our Content Portal to find more detailed information.
Care E-learning
This free online course helps you learn the Care fundamentals. Note, it requires My Milestone credentials.
Milestone Care Plus
Take advantage of every new innovation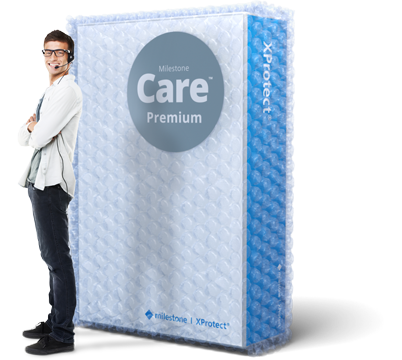 Need more Care coverage?
Take a look at Care Premium and see how
you can get 24/7 direct access to Milestone technical support.
LEARN ABOUT CARE PREMIUM
Our network of partners can help you take advantage of Care Plus
– why not start today?