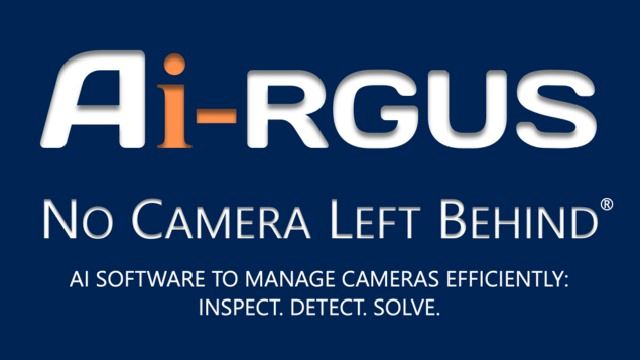 Ai-RGUS: No camera left behind
Ai-RGUS is the only software with camera specific diagnostics to manage cameras efficiently.
Updated on Friday, October 20, 2023
Ai-RGUS is an AI 100%-software solution that makes security camera system maintenance easy. It automatically alerts of any problems, including cameras down/unclear views (such as block, blur, tilt, glare, low-light) ,cybersecurity vulnerabilities and automatically alerts the security team otherwise.
What is needed
From Ai-RGUS - Have the video you need when you need it
AiRGUS connector

Virtual Machine

Browser
Featured content
Testimonials
Many problems with camera views and the Ai-RGUS solution.
Monitoring company with 5000+ cameras testimonial
Elite with 5,000+ cameras. Elite chose to use Ai-RGUS because other tools do not cover the scope of
Ai-RGUS / Securiteam Testimonial video
Rob Cirillo, CEO of Securiteam the 86th system integrator in the US talks about his experience
Duke Case Study
The Ai-RGUS story started at Duke University out of a need they had!
Case Study - Alpha Video Surveillance
Using the Ai-RGUS software increases scalability and drives profits