Milestone Husky IVO™
Equips you to achieve more
The Milestone Husky IVO™ series has six products covering installations from corner stores to stadiums.
Interested in ordering Husky IVO or have a question?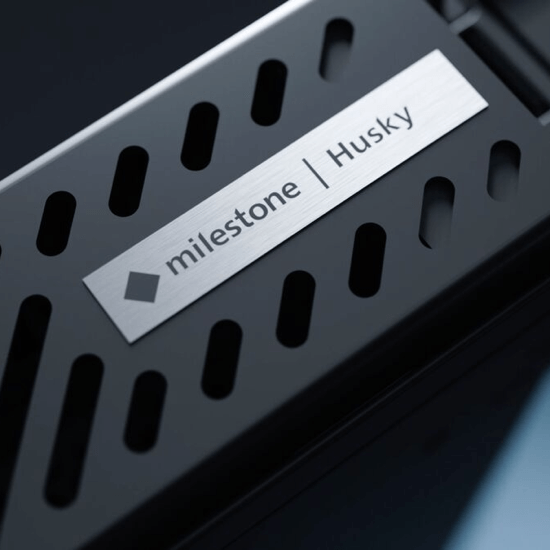 Experience next level flexibility and scalability
Almost all your current and future solution needs can be met with Husky IVO.
What challenges are you solving today? Complex installation, maximum uptime, critical data storage? Husky IVO's design is the product of in-depth feedback from our partners. The result is that there's a Husky IVO for almost every need.
Check if Husky IVO is available in your location
and compare products
Husky IVO Product Guide
GET HELP TO BETTER CONFIGURE YOUR INSTALLATION
Service & Support for Husky IVO
Global support network from Milestone Systems
Option for onsite support
Single point of contact for VMS and hardware
Standard five-year warranty on all appliances in this series
DEPLOYMENT FREEDOM
Whether you need a stand-alone unit in an installation, or multiple units in a larger deployment, you have the freedom to choose. Explore some of the deployment options below.
Existing XProtect® installation
Milestone Federated Architecture™
All-in-one installation with limited local view
One Husky IVO unit running all components of XProtect, in a single location. There is only limited viewing possible through XProtect Smart Client (max. 4 channels), in order to maintain optimal performance.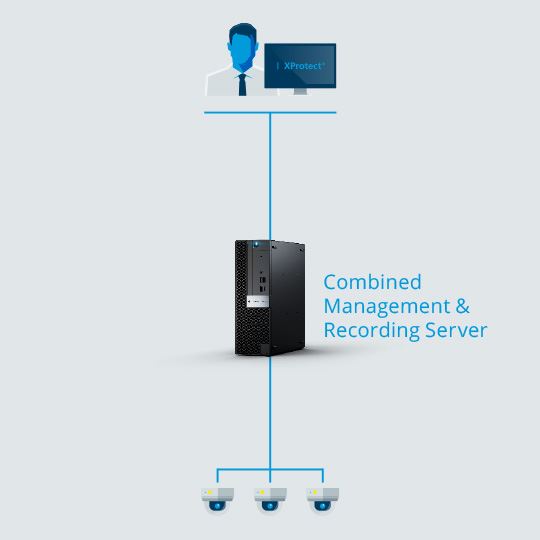 Multiple units connected to form one centrally managed system
Different Husky IVO units can be combined under the same Management Server – one running all XProtect components, and another running a recording server only.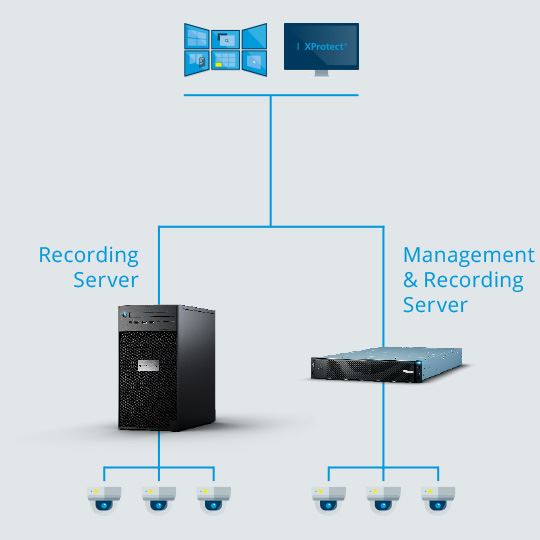 Husky IVO as a recording server in an existing XProtect VMS system
If you have an existing XProtect system with servers, but want to expand your installation, you can add a Husky IVO as a recording server attached to your existing management server. Since Husky IVO is not a proprietary solution it can work well within an existing server space and integrate seamlessly with any other server brands.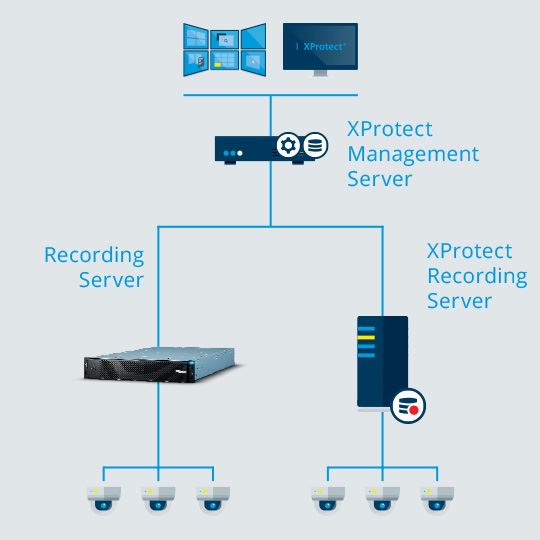 Larger independent sites connected to a central operations center
Installation scenario:
The optimal scenario for large, corporate installations distributed through multiple different sites, all operating on the same network domain and under the same XProtect license. This is where the main site has more visibility and control over the multiple sites, as well as easier access to change individual configurations.
Available only with XProtect Corporate. Individual sites can operate with a XProtect Expert license.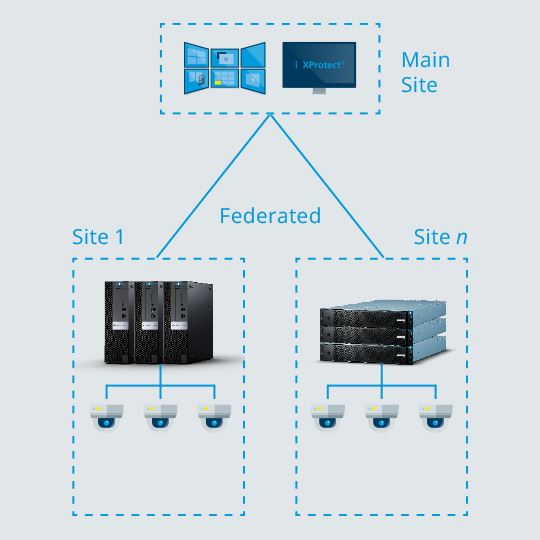 Single site within a cloud-managed installation, with Husky IVO on-prem
Installation scenario:
If you choose to deploy XProtect on AWS (Amazon Web Services), but still have a need for a local recording server, Husky IVO can be a great fit. Select any Husky IVO unit as recording server, and benefit from the elastic compute, storage, and networking.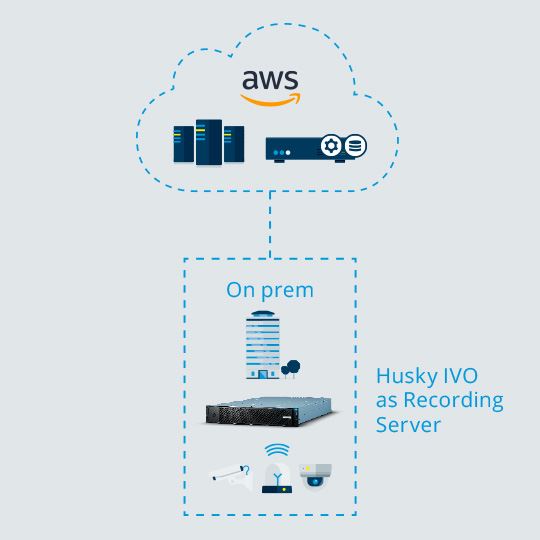 See Milestone in action with a demo that's customized to your business and needs.