See what a Milestone solution can do for you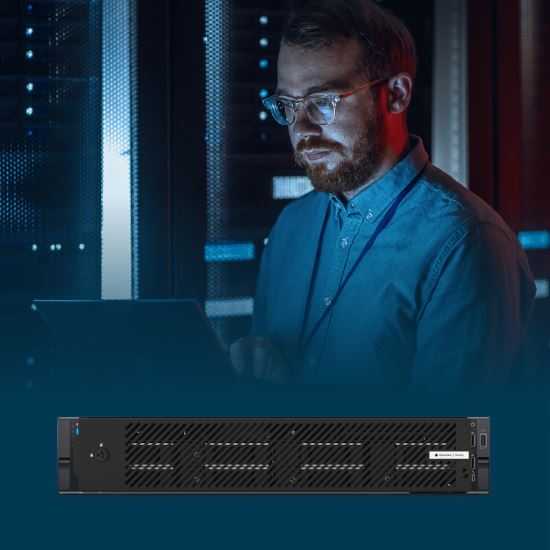 Why Husky IVO 1000R?
Performance and redundancy for extra protection
Husky IVO 1000R (Rack) is a powerful 2U rack-mount appliance that supports more throughput, a larger storage capacity and the possibility to add analytics-supporting components. Ideal for larger critical installations.
Powerful unit, simple setup
Combines powerful processor, extensive storage, and flexible options for redundancy
Future scalable
Save time on installation and compatibility
IDEAL FOR THESE SOLUTIONS
Malls & larger retail stores
Large installations overseeingsafety and crime prevention
Airports & transport hubs
Complex 24/7 installations monitoring safety, traffic, and access control
Large-scale city surveillance, including traffic and safety monitoring
HAVE A CLOSER LOOK
AT HUSKY IVO 1000R
Overview of front components and features
Left control panel
Bezel lock
8 x 3.5" populated hard drive slots
Non usable trays
Drive status
Drive activity
Information tag
iDRAC direct indicator
iDRAC direct micro-USB port
2 x USB 2.0
Power button
VGA port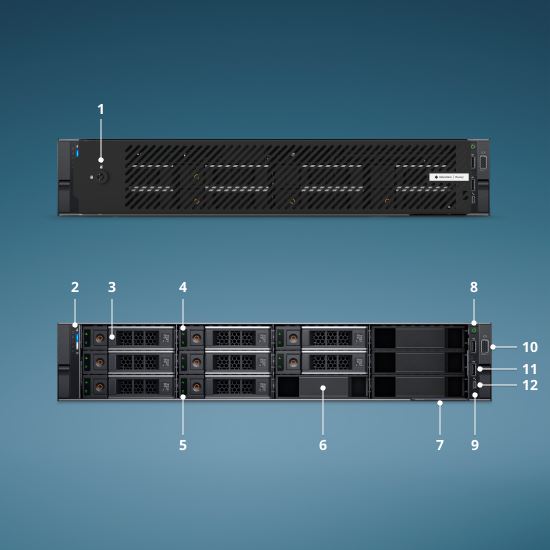 Overview of back components and features
System identification button
System status indicator cable port (CMA)
DB9 serial com port
iDRAC9 dedicated network port
VGA port
2 x USB 3.0 Type-A
NIC port 1
NIC port 2
LOM riser NIC port 1
LOM riser NIC port 2
Power supply unit 1
Power supply unit 2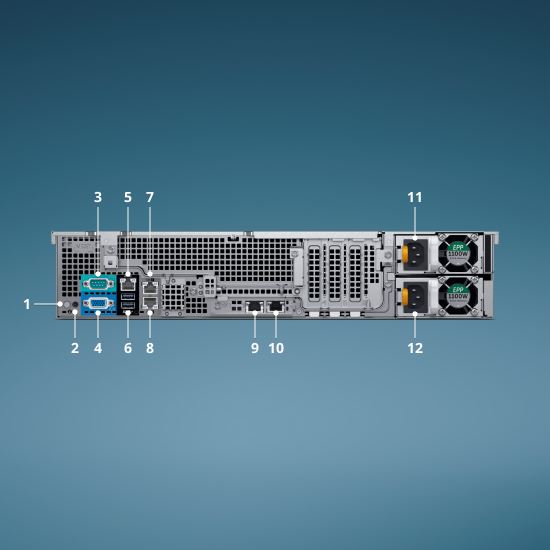 Husky IVO 1000R features and specifications
• Video throughput of up to 1080 Mbit/s
• Supporting up to 150 channels*
• Local storage up to 128TB on 8 internal drives


*Based on a video stream of 1080p, 30 FPS, 5-8 Mbit/s/channel, with video motion detection recording.
• Intel Xeon 12-Core CPU
• 16GB DDR4 RAM
• 8 x 3.5" hot-plug hard drives
• RAID Controller with multiple features
• iDRAC9 remote management
• 2U rack-mount form factor
• 750W up to 94% efficient (Platinum) hot-plug redundant
• BTU rating : 1535.1 BTU/h
Husky IVO Product Guide
GET HELP TO BETTER CONFIGURE YOUR INSTALLATION
Check out the rest of
the Husky IVO portfolio
This flexible and scalable series has you covered.
See Milestone in action with a demo that's customized to your business and needs.