See what a Milestone solution can do for you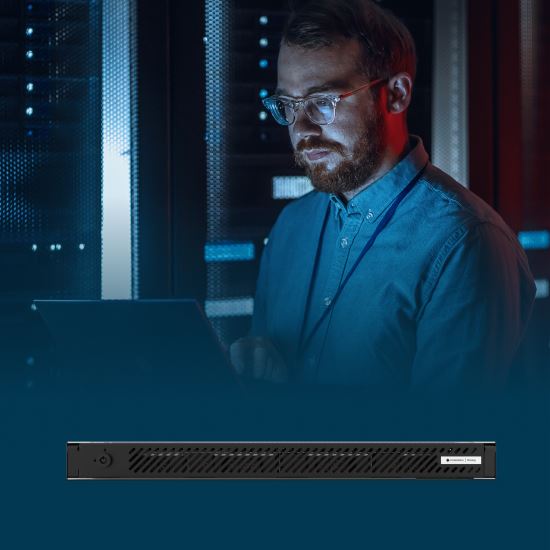 Why Husky IVO 700R?
Ideal for scaling within existing IT infrastructures.
Husky IVO™ 700R (Rack) is a medium-sized video surveillance appliance that brings ease-of-use and full redundancy together – making it the perfect choice for those with a critical need for maximum uptime on their video installation.
Full redundancy
No need to worry about OS failures or losing video
Removes the hassle
Save time on installation and compatibility
IDEAL FOR THESE SOLUTIONS
Single location running 24/7needing full redundancy
Traffic monitoring and public safety
Access control, traffic,and student/staff safety
HAVE A CLOSER LOOK
AT HUSKY IVO 700R
Overview of front components and features
Bezel lock
System health and system ID indicator
4 x 3.5" hard drive slots
Drive status
Drive activity
Information tag
iDRAC direct indicator
iDRAC direct micro-USB port
USB 2.0
Power button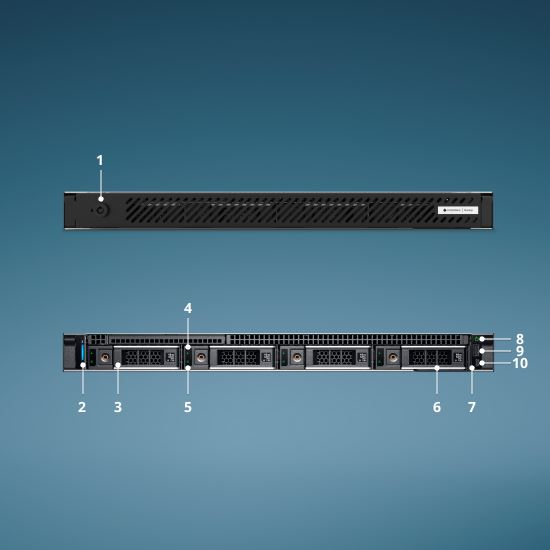 Overview of back components and features
DB9 serial com port
NIC port (Gb 1)
NIC port (Gb 2)
VGA port
iDRAC9 dedicated network port
2 x USB 3.0 Type-A
System status indicator cable port (CMA)
System identification button
Power supply unit 1
Power supply unit 2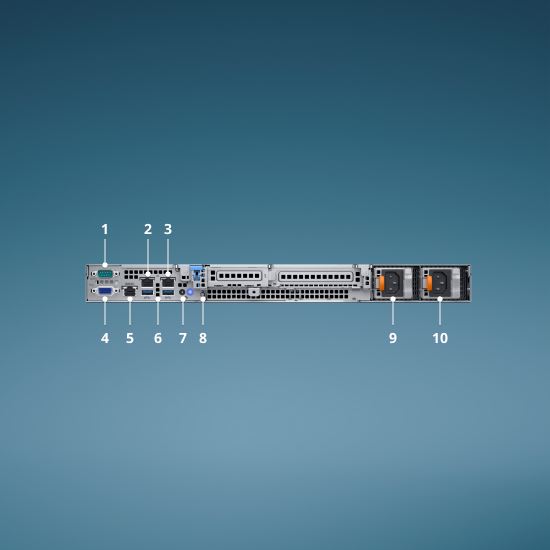 HUSKY IVO 700R FEATURES AND SPECIFICATIONS
• Video throughput of up to 720 Mbit/s
• Supporting up to 100 channels
• Local storage up to 64TB on 4 internal drives


*Based on a video stream of 1080p, 30 FPS, 5-8 Mbit/s/channel, with video motion detection recording.
• CPU 6-Core Xeon
• 16GB DDR4 RAM
• 4 x 3.5" hot-plug hard drives
• RAID Controller with multiple features
• iDRAC9 remote management
• 1U rack-mount form factor
• 350W up to 94% efficient (Platinum) hot-plug redundant
• BTU rating : 924.3 BTU/h
Husky IVO Product Guide
GET HELP TO BETTER CONFIGURE YOUR INSTALLATION
Check out the rest of
the Husky IVO portfolio
This flexible and scalable series has you covered.
See Milestone in action with a demo that's customized to your business and needs.