See what a Milestone solution can do for you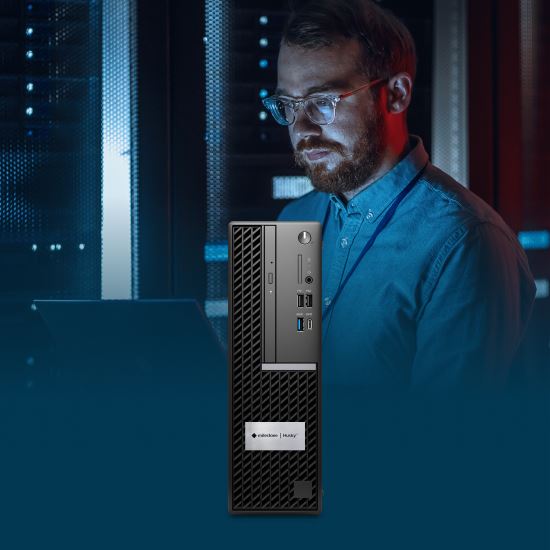 Why Husky IVO 150D?
Ideal for smaller sites.
Husky IVO 150D (Desktop) is the most simple, easy-to-use video surveillance appliance for XProtect®. It's ideal for smaller, multi-site installations with onlya few cameras and little need to view real-time footage locally.
Easy & flexible setup
Set up with just a few simple steps
Greater peace of mind
Avoid extra costs and complexity
IDEAL FOR THESE SOLUTIONS
A simple, competitive solution that's ideal for chains
Multiple locations with basic recording and storage needs
Ongoing recording and security for insurance purposes
HAVE A CLOSER LOOK
AT HUSKY IVO 150D
Overview of front components and features
Power button
Hard-drive activity light
SD-card reader
Universal audio port
USB 2.0 port
USB 2.0 port with PowerShare
USB 3.2 Gen 2 port
USB 3.2 Gen 2x2 Type-C port
Slim optical drive (optional)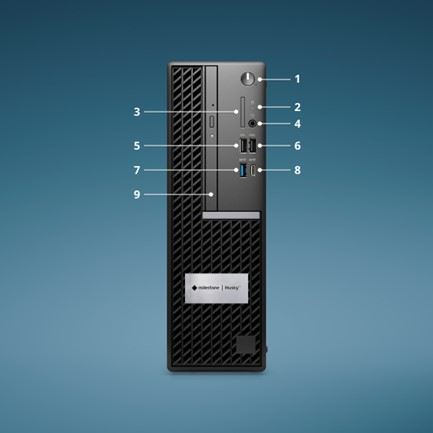 Overview of back components and features
Audio line out
Remote power switch port
3 x Display Port 1.4
VGA port (not visualized)
1 x USB 3.2 Gen 2 port
3 x USB 3.2 Type-A Gen1 (5Gbps)
2 x USB 2.0 ports with Smart Power On
PCIe RJ-45 port 10/100/1000 Mbps
Power port
Power-supply diagnostic light
Husky IVO 150D features and specifications
• Video throughput of up to 150 Mbit/s
• Supporting up to 20 channels*
• Local storage up to 16 TB


*Based on a video stream of 1080p, 30 FPS, 5-8 Mbit/s/channel, with video motion detection recording.
• Dual Core CPU
• 16 GB DDR4 RAM (2 x 8 GB)
• 1 x 3.5" internal hard drive
• Integrated PCIe slot
• Small form factor
• 300W up to 90% efficiency (80 Plus Platinum)
• BTU rating: 1024 BTU/h (max. theoretical)
Husky IVO Product Guide
GET HELP TO BETTER CONFIGURE YOUR INSTALLATION
Check out the rest of
the Husky IVO portfolio
This flexible and scalable series has you covered.
See Milestone in action with a demo that's customized to your business and needs.