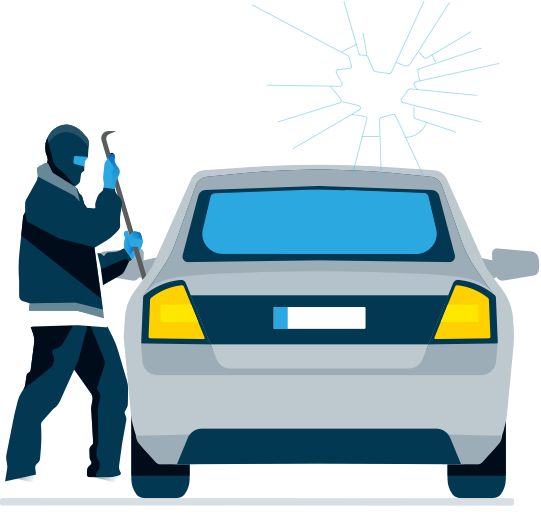 Vandalism prevention
How Much is

Vandalism Costing You

?
The average cost of repairing an act of vandalism is $3,370*. It's also a bad look for any business. This all makes preventative measures well worth the investment.
Do you want to stay updated about Milestone
Technology Partner Finder
and other news?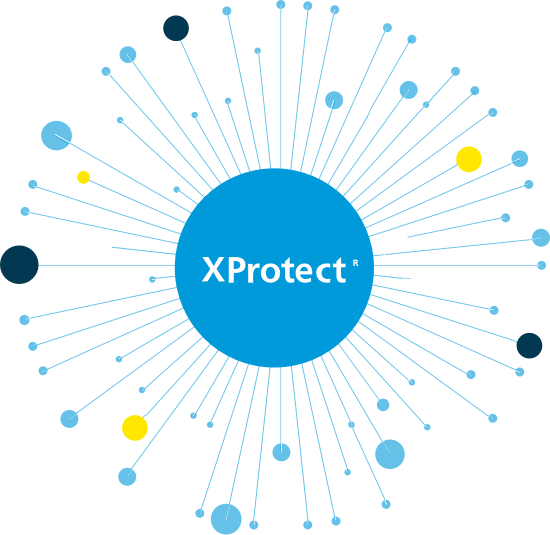 XProtect

®

is

where prevention begins
Your XProtect can be fitted with a range of vandalism preventing functions including access control, motion detection and alarms. In one case, a municipality was able to reduce vandalism by 90% with XProtect.

Visit Milestone Technology Partner Finder to find all the XProtect hardware, software and solution services you need.
GO TO MILESTONE TECHNOLOGY PARTNER FINDER
Design

your best line of defense
Vandalism takes many forms, so the more customized your XProtect installation the better.
Get started by e
xplor
ing
the
s
olution
m
odel
options below
.
Detection & deterrence technology
C

entral monitoring
As with any criminal activity, prevention is the preferred method of dealing with vandalism. Central monitoring stations are your first line of defence. These may include stationary and body-worn cameras, audio setups, access control, alarm and analytics systems that detect someone loitering where they shouldn't be. And if your current preventative measures aren't enough, the analytical insights you can draw from central monitoring can show you what's required to do the job.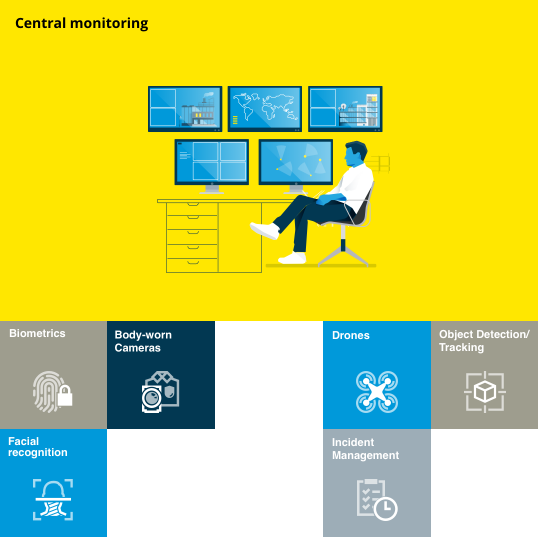 Detection & deterrence technology
Where vandalism is concerned, there are a range of detection and deterrence options. Most are designed to get security personnel on the scene ASAP. There are motion detection systems such as metal detectors or chemical detectors that can sense cigarette smoke or vaping; as well as "virtual" detection base on analytics. Intrusion panels and microwave sensors can detect movement or activity even it's dark – while camera tampering analytics alert you if the camera itself is subject to vandalism.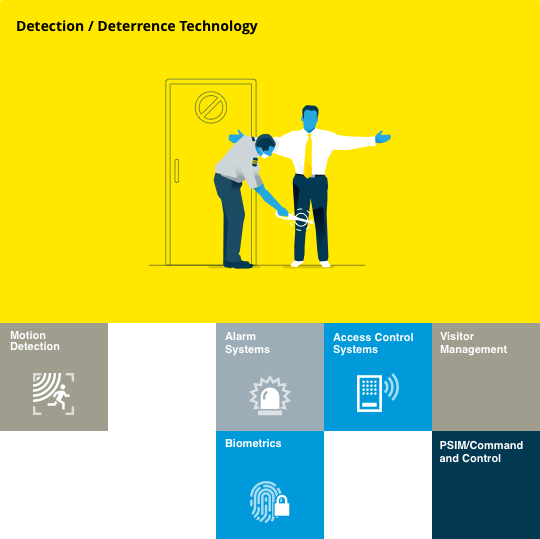 Investigation



If the damage is done, it's time to stop it from happening again. Here you can lean on video summary systems to reduce a lengthy video footage into short, action-focused versions. Camera tracking, heat mapping, video and audio enhancement can help identify perpetrators and license plates. Where the damage warrants a full criminal investigation, you can turn to evidence and case management systems to simplify evidence tracking, collection and documentation.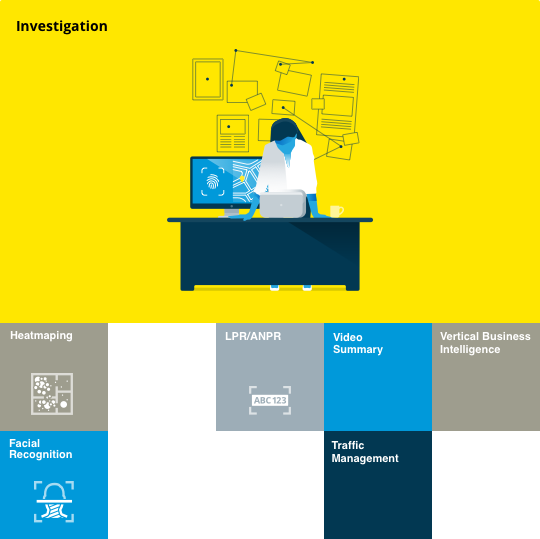 Surveillance
Vandals are indiscriminate where they strike so surveillance systems need to cover every corner. Fortunately, operators now have a diverse set of technological surveillance options to choose from. Video surveillance cameras provide clear HD footage including facial recognition, audio recorders can provide studio-quality sound, and motion detectors can sense even the slightest movement. In addition, license plate recognition (LPR) and automatic number plate recognition (ANPR) throw light on suspicious vehicles.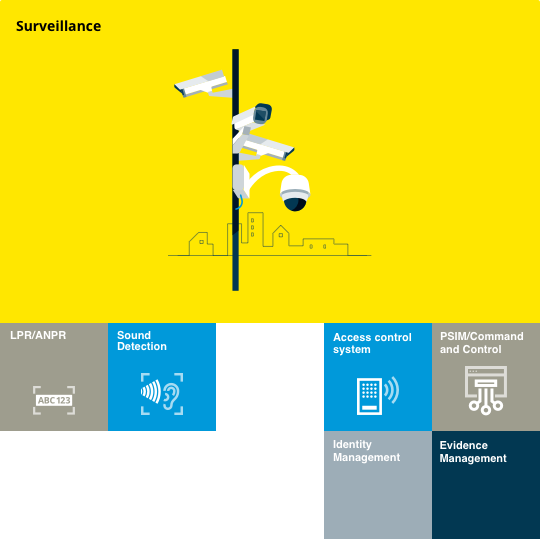 Solution model:
Tracking & monitoring
Tracking and monitoring technology offers both reactive and preventative anti-vandal options. Video analytics software allow facility managers and other VMS operators to detect incidents and identify perpetrators. Loitering detection can recognize suspicious activities and alert personnel. Establishing incident patterns is key to long-term vandalism prevention, while the insights gained can also inform security protocols or staff deployment.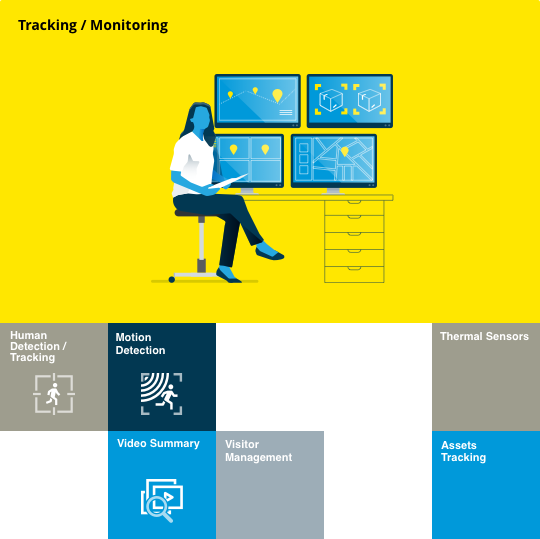 Access control
Keeping unwanted people out is the basic function of access control. This you can achieve with technology ranging from access control cards to biometrics. But should vandals actually gain access, intrusion and sound detection can come into play, along with camera analytics that detect movement where it shouldn't be at set times of day. All are geared to ensure unwanted visitors are quickly detected. Incident and visitor management systems are some of the other options.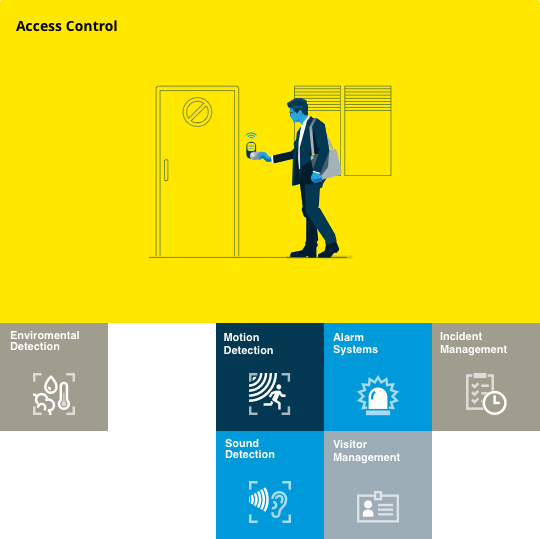 Solution Service Partners
Complete your ideal solution with the help of our partners
Our network of trusted Solution Service Partners is standing by
with
the expertise you need. Find the right fit and connect with them today.
Milestone VMS
DON'T HAVE XPROTECT?
Get 24/7 peace of mind from the world's leading VMS.
Fully configurable and future-proof
XProtect's open platform architecture allows it to be tailored, scaled and updated as your needs develop.
Reliable performance and safety
As well as minimizing downtime and improving ROI, our platform offers extra peace of mind through matchless support and cybersecurity.
Collaborative and service-minded
Build the best-performing video solutions using the products, services and expertise of Milestone and our global partner network.
Responsible and people driven
Employ video technology ethically and compliantly while exploring new ways to improve people's safety, happiness and health.