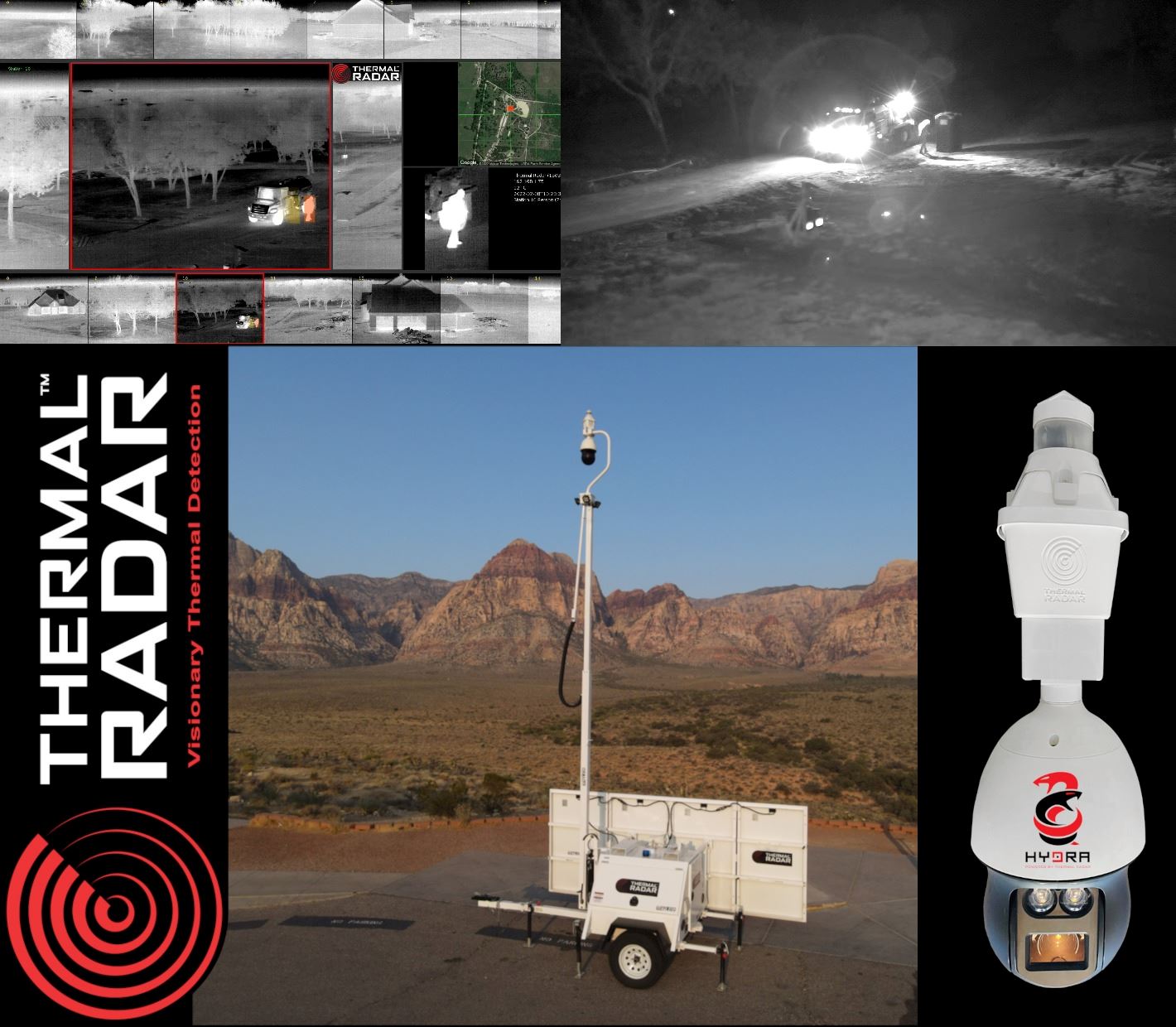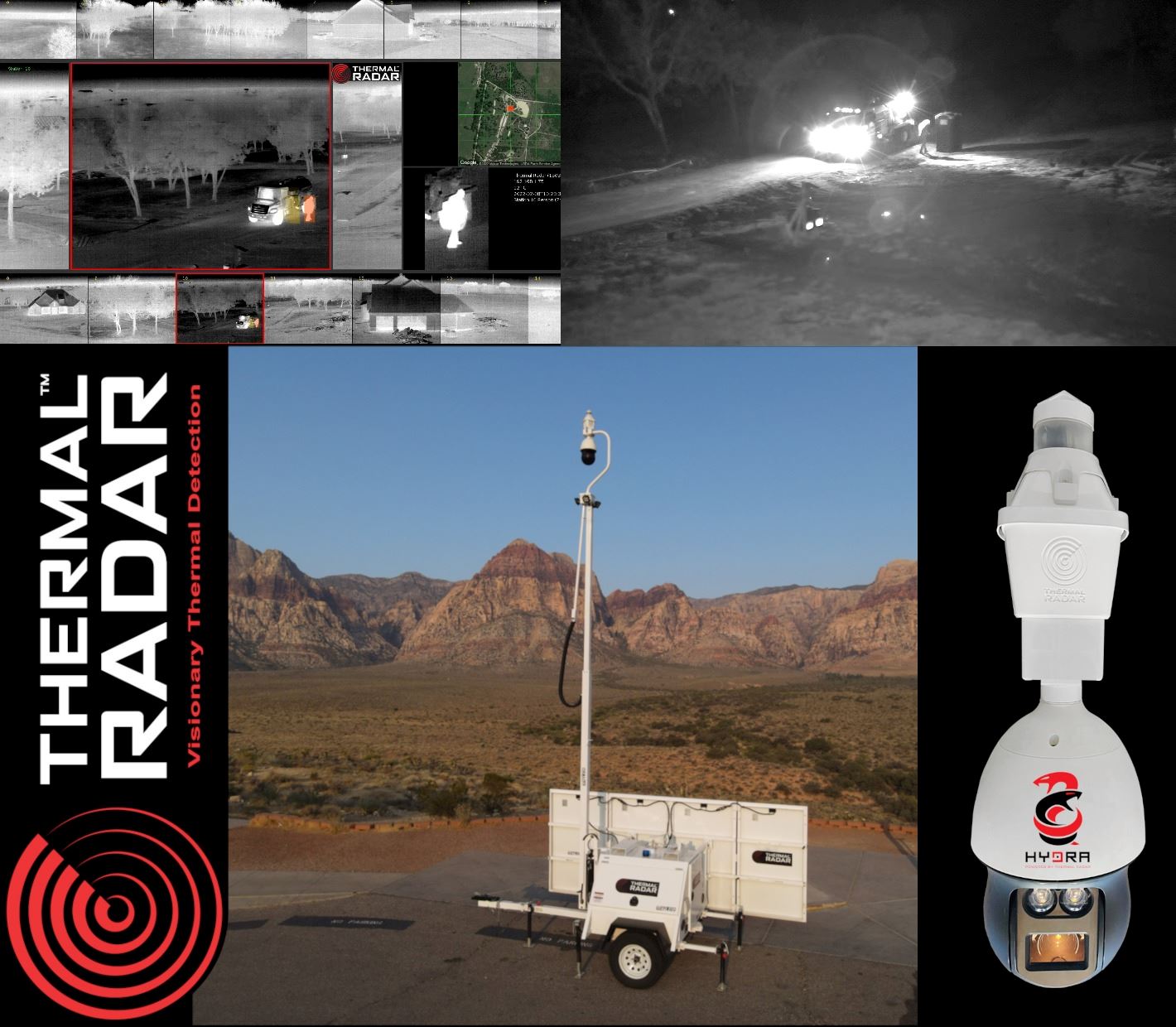 Thermal Imaging Radar
Thermal Imaging Radar is a global provider of a wide area surveillance solution that uses a rotating thermal sensor.
Thermal Imaging Radar was founded over 10 years ago on the premise of providing more with less. Driven by a desire to create visionary thermal detection, it patented its Thermal Radar™ system that leverages best-in-class thermal sensors and custom-written, edge-based detection algorithms to detect,... classify, and geo-spatially locate threats.

While Thermal Radar works as the detection and recognition aspect of the intruder alert system, TIR understands identification is the final part of the equation. We pair our Thermal Radar with varying pan-tilt-zoom (PTZ) cameras to automatically find and identify your targets before they enter your perimeter, allowing security personnel to focus on response criteria and threat mitigation.

TIR chose Milestone's industry-leading XProtect video management system as a platform that would provide a user-friendly and comprehensive solution for viewing live video, monitoring alarms, and obtaining the critical evidence video for prosecuting offenders.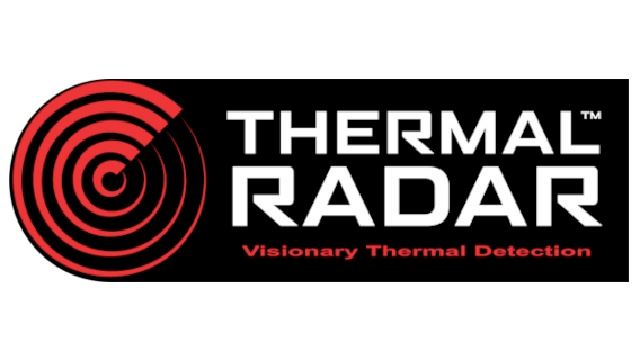 Technology Partner
Area of operation:
United States
United States
View all areas of operation (19)

Close

South Africa
South Africa

Netherlands
Netherlands

Mexico
Mexico

Venezuela
Venezuela

Chile
Chile

Peru
Peru

Argentina
Argentina

Spain
Spain

France
France

Italy
Italy

Australia
Australia

Denmark
Denmark

Sweden
Sweden

United Kingdom
United Kingdom

Saudi Arabia
Saudi Arabia

Malaysia
Malaysia

South Korea
Republic Of Korea

Japan
Japan
Authorized
Milestone Partner Program Tier
Explore more
Milestone Authorized Partner
Authorized is the entry tier level for Partners who have accepted the Program Terms and Conditions and who meet the minimal Milestone revenue requirements.
What we do
See how our products and services can help solve your challenges
Awards and recognition
We have been recognized with the following industry award(s)
Thermal Imaging Radar
Located at:
---
Orem, UT, USA
United States