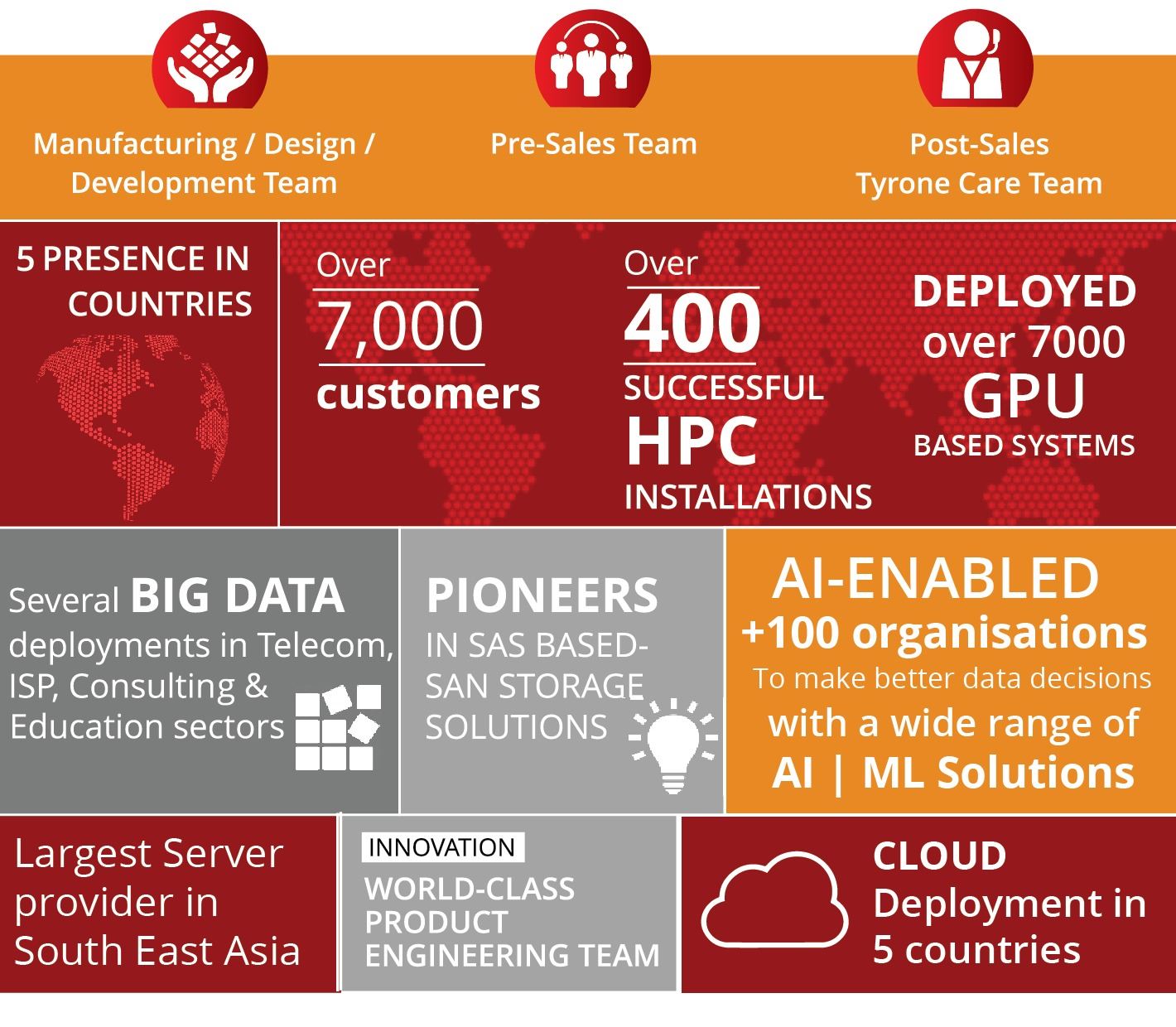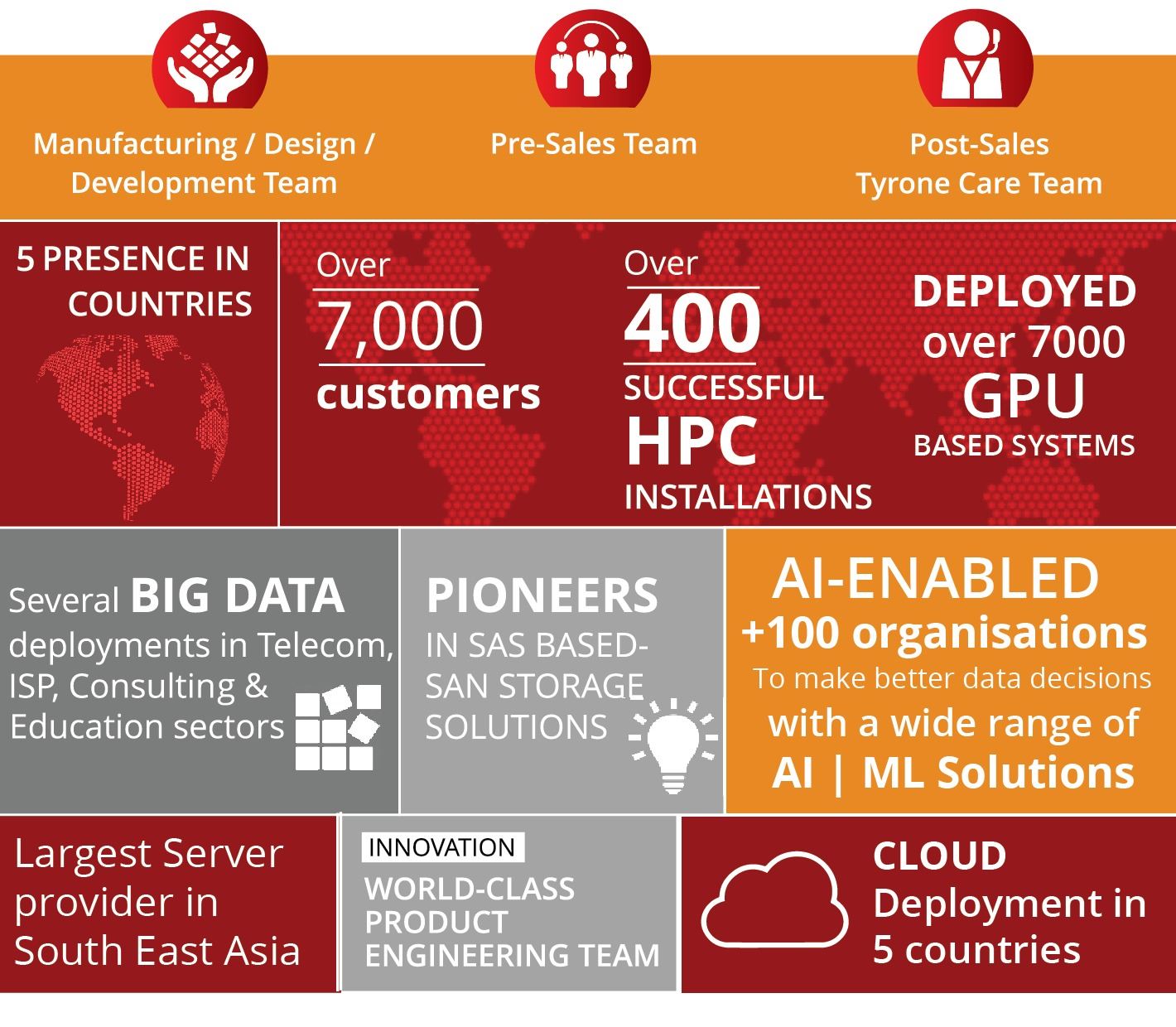 Netweb Pte. Ltd.
Flexible, Scalable & Intelligent Surveillance Solutions, optimized for the most complex Surveillance Workflows.
With over two decades of expertise, Netweb has the technology, know-how, and experience to help you develop the right architecture for your Surveillance workloads. With a scalable, flexible, and modern architecture at its core, our products play a vital role in helping you run your complex business... efficiently and securely. Our end-to-end Surveillance solutions are trusted and deployed by some of the world's leading companies across multiple applications.

Our Surveillance portfolio of Servers, Storage, Workstations & VMS solutions sets the industry standard for performance, quality, and affordability. Continuous R&D by our Product Engineering Group (PEG) ensures you get nothing, but the best products. Our robust product designs call for minimal after-sales service. Our customization plan takes your future upgradability into consideration. Netweb has a presence across 5 countries – Singapore, India, UAE, Indonesia, and Vietnam.
Technology Partner
Milestone Partner Program Tier
What we do
See how our products and services can help solve your challenges
Netweb Pte. Ltd.
Located at:
---
Ahmedabad, Gujarat
India
---
Pune, Maharashtra
India
Read more

Close

---

Bengaluru, Karnataka
India

---

Delhi
India

---

Chennai, Tamil Nadu
India

---

Kolkata, West Bengal
India

---

Mumbai, Maharashtra
India

---

Faridabad, Haryana
India

---

Hyderabad, Telangana
India

---

Al SufouhDubai Internet City - Dubai - United Arab Emirates
United Arab Emirates

---

Menteng Dalam, Tebet, South Jakarta City, Jakarta
Indonesia

---

California, USA
United States

---

1 Ubi Cres 408563
Singapore