July 06, 2021
At the Vierdaagse, the biggest international multi-day walk event, stationary cameras have been a fixture for quite some time. In recent years however, ZEPCAM's mobile body cameras have also been integrated to help authorities maintain security at the event, and beyond.
Regional Monitoring Room (RTR-NL)
multiple fixed and bodyworns
Challenge: Help to keep marchers safe
Established in 2010, the Regional Monitoring Room (RTR-NL) in Nijmegen, Netherlands, is responsible for overseeing public spaces in the municipality and dispatching an appropriate response to any incidents. They also contract with the municipality, industrial parks and emergency services (ambulance, police, fire department) to collect, store, and share images from both fixed and mobile cameras.

In order to keep a watchful eye on things, the RTR needed a way of integrating their stationary and mobile cameras to create a common operational picture, a single centralized source of real-time visual information. This annually became even more important due to a major event called the Vierdaagse, the largest public march in the world, which lasts four days.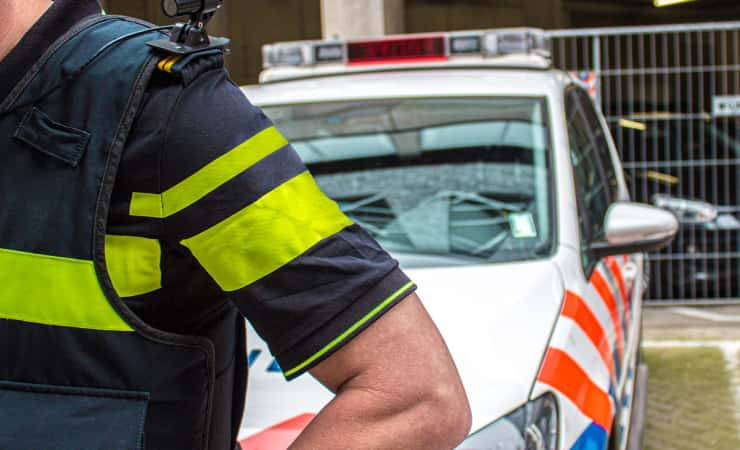 Solution: Mobile video for people on the move
Milestone XProtect® open platform video management software (VMS)
4G Body cameras from ZEPCAM
Stationary cameras from other manufacturers
Bodycam images are watched live by the control room.
During events such as the Vierdaagse, the center of Nijmegen is divided into zone areas that are monitored by teams of 8 to 10 police officers, where at least one officer is wearing a 4G bodycam.
All video is gathered, displayed, processed, saved and passed through the Milestone video management system. The open platform enables an infrastructure that makes integrations easy for centralized overview and action.
Result: Security for both the public and the police
Video surveillance and mobile cameras clearly help prevent or minimize adverse events during celebrations such as the Vierdaagse. Police officers who monitor the video footage of the events are able to stay abreast of happenings in real time, and alert more specialized agencies to ongoing incidents by triaging calls and forwarding corresponding images.

A good example of the system's broad utility occurred during the four-day march in 2019, when a spectator became unwell. Following a call to central control, a nearby biker with a mobile camera was dispatched to the scene and was able to send real-time video of the ailing person back to the RTR. The images were viewed by a member of the central post ambulance service, who assessed the situation and quickly dispatched transport to take the person to a hospital. Had there not been live footage available, an accurate assessment of the person's medical condition would have been much more difficult.

Video images are stored so they can be used when investigating cases. For example, video from mobile cameras have offered supporting evidence to police when a conduct complaint has been filed against an officer following an incident. Municipalities, companies and police can share time-stamped footage when necessary for supervision, enforcement and detection.

Local authorities feel that one of the biggest advantages of the mobile video is that there's no compromise on image quality to employ body-worn cameras in a wireless network. Wearable video technology is like a 'third eye' that supports the work of frontline professionals, making it safer, easier and more transparent.

Of course, the Vierdaagse is only one event. Monitoring public spaces across all of the municipalities is a daily responsibility, significantly improved by the use of fixed and mobile cameras with the open platform software of the Milestone solution.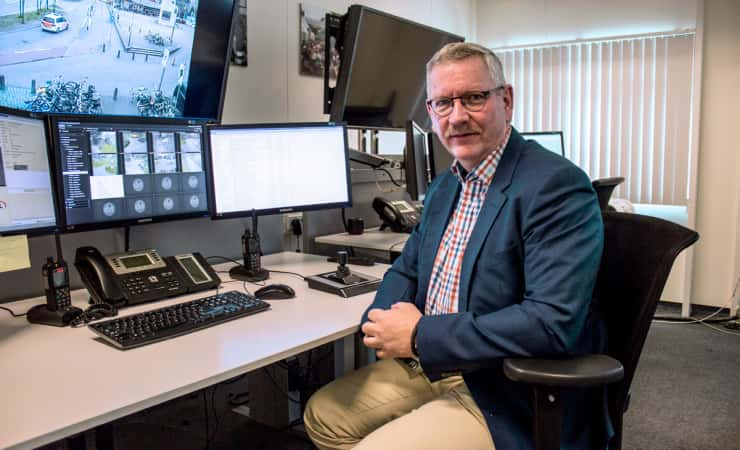 About the Vierdaagse
The international four-day march is the largest multiple-day walking event in the world. It is organized every year in Nijmegen, Netherlands, during mid-July as a means of promoting sport and exercise. Participants walk 30, 40 or 50 kilometers daily depending on their age and gender. Numbers have risen in recent years, with over 40,000 civilians taking part, and about 5,000 military participants.
Ready to see what we have to offer with smart video technology? 
book a demo