June 28, 2021
After installing a perimeter security system that integrates all public schools, the Puerto Rico Department of Education reported a 97 percent reduction in intrusions at educational institutions.
Challenge: to not simply replace, but improve
Ensuring a safe environment is a growing issue for colleges and schools, but when infrastructure is damaged by a natural disaster, it becomes even more difficult. After Hurricane Maria ravaged Puerto Rico, break-ins and assaults at educational institutions increased, largely due to the destruction of lighting and communication systems.

The need to repair hurricane damage provided the opportunity to invest in modern improvements. And, instead of repairing and replacing separate security systems, top priority was given to providing perimeter security for all schools through multiple integrations and a centralized command center.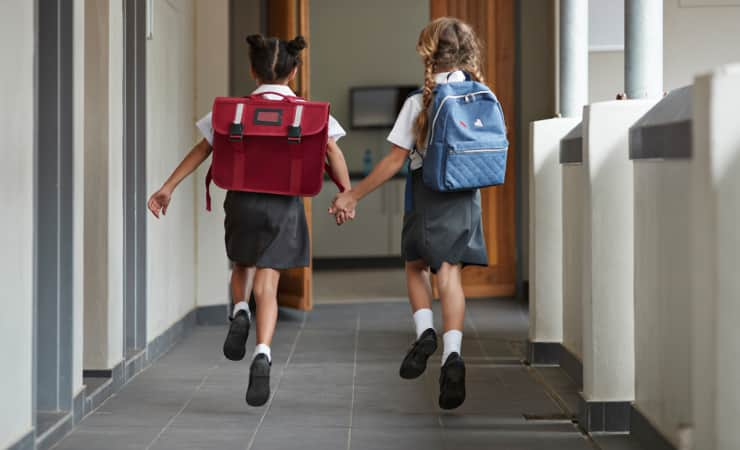 Solution: Efficient central command
Milestone XProtect® Corporate video management software (VMS) and Interconnect™ to manage all locations
10,000 Uniview DH-Vision 4-megapixel cameras installed in 856 schools
Axis audio speakers, OPTEX perimeter sensors and Seneca servers
Implementation by Genesis Security Services, Inc
All schools in Puerto Rico now have their own anti-intrusion system with alerts that feed back to the central station using Milestone Interconnect. Leveraging the power of the open platform, the VMS supports all the security and surveillance devices, and enables the software integrations for seamless, efficient operations.
Result: Centralized security keeps students safe
According to the security commissioner, intrusions decreased from two or three per day to one or none after the first camera installation. The upgraded video technology has also helped dispel property theft and reduced rates of physical assault and bullying among students.

Using the system, Genesis was able to create virtual perimeter gates around schools and other important assets, like utility substations and solar panels. In the event of an intrusion, an alert is generated locally and passed to the central station. Operators can then make a visual confirmation remotely and if needed, activate an emergency protocol. The use of Milestone Interconnect enables faster intrusion management and reduces the need for security personnel to visit sites for non-critical incidents, saving time and money.

On behalf of the Department of Education, the Puerto Rican government is seeking to integrate video analytics with other software and the databases of organizations who advocate for sexual assault victims. In the future, there is a goal to employ the system to identify if a sex offender is crossing school zone perimeters, in order to act in time.
From storm to boon: a cost-saving system
Thanks to the open platform VMS, it has been possible to reduce the overall cost of security in schools, one of the main objectives that the Department of Education had at the onset of the project. Whereas the $25 million annual budget only used to cover 250 schools - leaving almost 600 schools unattended - the post-hurricane project enabled 100% coverage of the public schools in Puerto Rico.

Since the system became operational, there's been a 97% reduction in school intrusions, according to Genesis. So, while Hurricane Maria left a path of brutal destruction in its wake, the indomitable spirit of Puerto Rico was left unscathed in its ability to raise opportunity from the wreckage.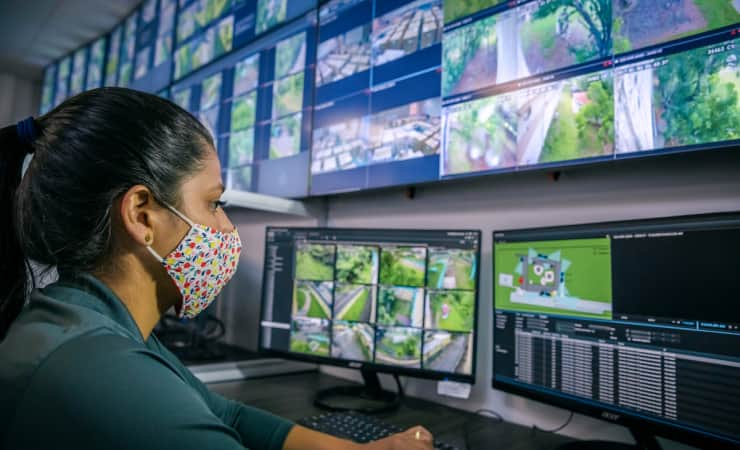 About Puerto Rico
Puerto Rico is located between the Dominican Republic and the U.S. Virgin Islands. It has roughly 3.2 million residents. The Puerto Rico Department of Education (PRDOE) is one of only four territory-wide public education systems in the United States. The agency has 75,000 employees responsible for managing all state-operated schools in Puerto Rico, its education system and curricula. They serve over 900,000 students across the island.
Ready to see what we have to offer with smart video technology? 
book a demo