March 29, 2022
The Anaheim Union High School District (AUHSD) – one of the largest in California – has installed their first IP video surveillance system across all locations. Connected to five Orange County Police Departments, the system is designed to prevent costly petty crime and to protect lives during an active shooter scenario.
Anaheim Union High School District (AUHSD)
5 cities in Orange County, California
Challenge: Help to proactively protect students
Just south of Los Angeles, the AUHSD suburban school district had one shooting in 1989 at Loara High School in Anaheim, where a student was injured. Parents and staff were concerned about more shooter incidents happening, as they were at other schools across the country. Since then, the district issues were mainly with graffiti and property destruction. Ongoing theft and vandalism were also financially impacting the district.

The Anaheim Union High School District (AUHSD) lacked a centralized video security system to prevent, monitor, and investigate such incidents. They only had a few surveillance cameras with DVRs at a handful of campuses, so they set a course to harden their security infrastructure.
Solution: consolidate district-wide monitoring
Milestone XProtect Expert video management software (VMS) integrates all the solution components for easy monitoring, alerts and incident investigation. Local law enforcement has direct access to the video during emergencies.
HCI Systems implemented XProtect software to combine all the video management at the district's IT site.
Velasea installed a 1.4 petabyte DDN data storage solution with 12 pre-racked and pre-loaded servers.
The Sobel Group's TSG 360° cameras provide digital mapping.
1,450 QNV-7080R 4MP Network IR vandal-resistant, network video cameras from Hanwha Techwin America were set up across every campus.
Protect lives in emergencies, via the cloud
Getting critical data to first responders is vital if it comes to saving lives during an incident. In an active shooter response or other emergency, the hybrid, on-premise VMS uses a cloud mobile server so Orange County police that serve the five cities in the district can access the video.

To assist first responders during a potential shooter incident, digital mapping stitches up to 16,000 individual images into high resolution 360-degree visuals, giving the police virtual eyes on the campus, including layouts of classrooms, types of doors, entry and exit points.

AUHSD also focused on establishing lock-down procedures and providing safety training with guidelines for an active shooter event.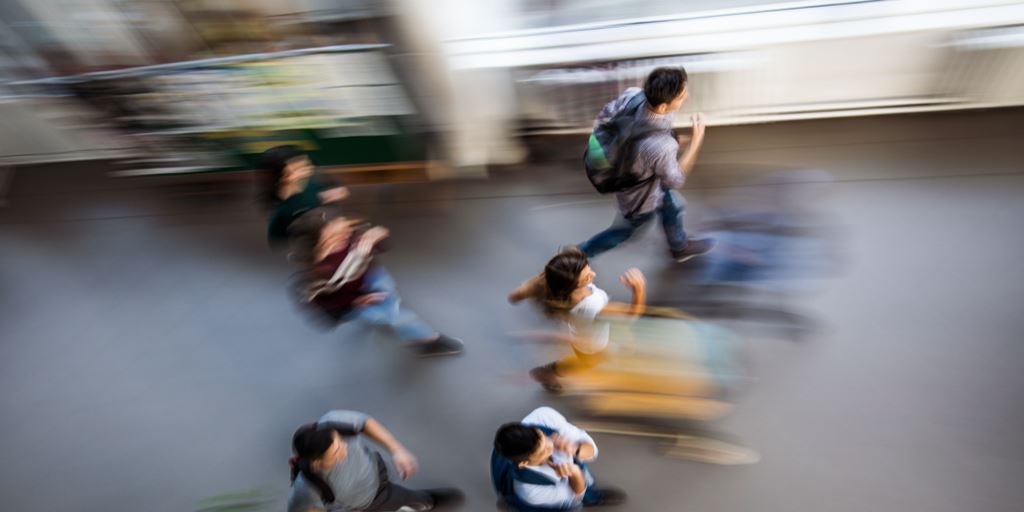 Results: Delinquent dips dry up with video alerts
The video surveillance system was installed ahead of schedule and on budget. It immediately began capturing incidents at the 20 campuses. One area of unwelcome activity was at the Anaheim High School pool.
Fencing with strategically placed perimeter sensors was added to all campuses, including a boundary sensor at the new pool. School authorities can now respond fast to unsafe access. They will continue to identify target areas that require more cameras and extra sensors, for assets such as the maintenance yard.
Thwarting theft and vandalism
The combined view of all the video across the district improved response time to threats and incidents. Administrators can precisely locate trouble spots and security breaches: interactive, multilayered maps enhance the overview of camera locations and layouts of the entire installation.

"The software features are robust, so it's fairly easy to review footage, playback and export. It's a straightforward, reliable system - definitely an additional tool in our belt to be able to resolve issues," said Greenwood.
Managing multi-campus operations smartly
Milestone provided on-site user training for different roles. Certified instructors taught classes for about 100 of the schools' administrators, security professionals and IT personnel.

"Our goal was to make the district as effective and self-sufficient as possible, right from the beginning. On the plus side, there was no need to hire additional staff to manage the video," states Greenwood.

On school campuses, site administration includes principals and assistants as the primary VMS users. At the district office, business directors have access to see facility operations. Transportation views the bus yard; Purchasing manages the warehouse; Food Service oversees delivery vehicles and the loading docks; Maintenance and Operations monitor all sites to identify and oversee building and landscape repairs. To ensure people safety, Student Support Services can access all campus views.
Down goes property loss, up goes crime prevention
The new video surveillance system has helped administrators monitor and address property damage and graffiti, thefts, student fights and other issues faster and easier. When an incident occurs, they can quickly investigate the situation. With proper evidence, restitutions are possible.

Finally, the collaborative partnership that AUHSD has built with Milestone, Hanwha and HCI has received top marks, at the head of the class for the schools' security achievements.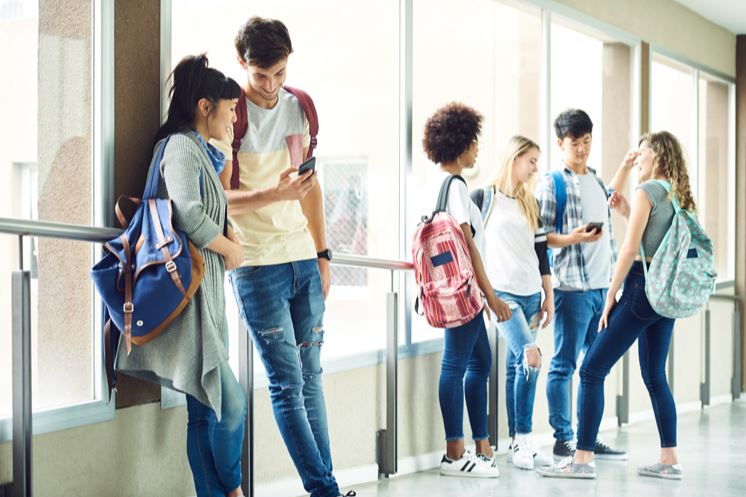 About Anaheim Union High School District
Located just outside of Los Angeles, the Anaheim Union High School District (AUHSD) is a public school district serving portions of the Orange County cities of Anaheim, Buena Park, Cypress, La Palma and Stanton.
Size of facilities: The AUHSD spans 46 square miles across 20 campuses
Number of buildings: 21 learning entities include 10 high schools, 8 junior high schools, 2 alternative education schools and 1 virtual school
Number of students: approximately 29,000 students fill grades 7 to 12
Number of employees: AUHSD has about 2,900 employees
Institution: AUHSD is a top-10 largest employer in the city of Anaheim.
About Milestone Systems
Milestone Systems is a leading provider of open platform video management software; technology that helps the world see how to ensure safety, protect assets and increase business efficiency. Milestone enables an open platform community that drives collaboration and innovation in the development and use of network video technology, with reliable and scalable solutions that are proven in more than 500,000 customer sites worldwide. Founded in 1998, Milestone is a stand-alone company in the Canon Group. For more on information on education solutions visit this page.
Ready to see what we have to offer with smart video technology? 
Book a demo