October 13, 2020
Milestone Systems has redesigned the new Husky IVO for reliability. Discover new efficiency in your project deployments and reliable service when you pair it with the XProtect open platform video management software.
In today's marketplace, your business depends on the technology you choose. When that equipment fails, it puts you in a bind. Whether your data is being stolen or your business is being brought to a standstill, these issues can affect your bottom line and reputation.
At Milestone Systems, we know you depend on technology every minute of the workday. Uptime is imperative, and your business systems, operations software and security network are always at risk. Whether you're a company owner or helping your clients better protect their business, you know it is essential to improve security infrastructure to protect against cyber and physical threats. But how can you achieve an optimal security stance for your business?
Companies Rate Protection as High
In a recent study by a global research group providing market intelligence for technology markets, a majority of respondents said protecting their organization is critical. According to the survey, privacy, security or audit compliance tops the list of concerns.
Unfortunately, many business owners learn their lessons the hard way — by buying technology that doesn't meet their needs. At Milestone, we want to help you avoid subpar solutions and find safety and security systems that will help you gain the dependable support you need now, giving you a firm foundation for your growing business.
We've been down this road before, not only as a manufacturer making hardware choices on which our customers depend but as a colleague collaborating with our security integration partners. We've learned what works and what doesn't. Through our experiences, we've developed the expertise our clients need to select high-quality products that support their business needs.
Our product specialists continue to improve our appliances by finding reliable network server manufacturers and assessing hardware to provide you with a solid foundation to build a dependable security footprint for your business. Through our exploration, we've partnered with Dell Technologies to produce a network video appliance that meets your high standards.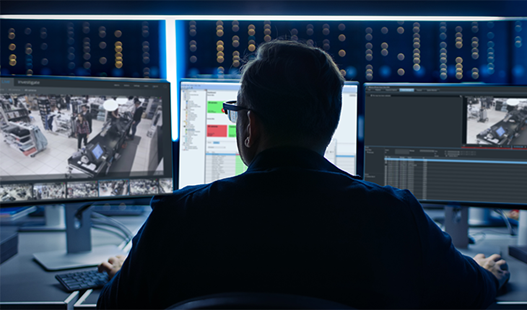 Husky IVO is Dependably Manufactured
Manufactured by Dell Technologies, the Husky IVO™ video surveillance appliance series by Milestone is the optimal hardware for XProtect®, our open platform video management software (VMS). It includes Intel processors to provide the dependable computing capabilities necessary for your demanding needs. Intel is the leading provider of microprocessor chipsets for computers and network servers.
The Husky IVO series offers a range of products that cover a variety of security and operational needs for your company — whatever the size of your business. Whether you need a simple server for your small business or an extensive security network connected to thousands of cameras, Milestone can scale with your company as you grow, providing appliances that are ready for your enterprise installation.
The Challenge
Recently, an investment firm in Mississippi experienced challenges as their team implemented their security and operational growth plan. The company owns over 20 businesses and operates in retail and service locations across 15 states. The company's portfolio includes manufacturing facilities, retail stores and a distribution chain that transports products to their facilities.
As part of the company's plan, owners are expanding retail locations and partnering with other businesses to expand their regional operating area. Owners invested in a security system and began extending security across the enterprise. The initial investment was minimal and underpowered for their needs.
The company owners contacted Hugh Brewer, Chief Operating Officer with Cyber Technology Security in Mississippi, to help overcome their challenges. Brewer is very familiar with the challenges of implementing a security network and the importance of choosing a video appliance that is scalable and robust enough for a company's needs. powered to perform and scalable for business growth.
Brewer discovered that the investment company's previous security system could not process the required amount of data and images. The network video recorder (NVR) routinely reached up to 90 percent of the processing capability, maxing out the computing power and causing myriad problems with system reliability. For example, after adding more than ten cameras to the network, the NVR would reboot and experience extensive problems. The appliances in use didn't have the power necessary for the enterprise needs of the company.
The Solution
As system failures plagued the business, Brewer determined a more reliable solution was necessary and recommended Husky IVO from Milestone as the ideal solution.
"When we told them that Milestone trusts Dell to build the Husky IVO and it includes a 5-year warranty," Brewer says, "it put any uncertainty out of the clients' minds immediately".
Brewer also recommended implementing XProtect open platform VMS built on Husky IVO video appliances, allowing expansion to remote site locations — enabling the investment firm's specific need for scalability.
Brewer demonstrated to business owners that the Husky IVO appliance could run more than 125 cameras on one video server. By comparison, only 20 cameras caused failures in the previous NVR. In addition, the Husky IVO appliance operates at less than 30% processing capability, considerably improving the company's security network operations.
Brewer says, "The customer loved it because combining their hardware and software meant there was one less place to turn if they were having issues."
In the next project phase, the investment firm will open a new security operations facility (SOC) at the Mississippi headquarters, enabling management to monitor video feeds and systems across a multi-state region.
The Results
Milestone and Cyber Technology Security have successfully met the client's needs with the more efficient and highly scalable Husky IVO appliance. The server streamlines local recording operations while also providing secure control and video monitoring across multiple states from a new remote SOC. Unlike the previous solution, the advanced Husky IVO appliance can run hundreds of cameras from a single location and costs less than the competition. As a result, Husky IVO has proven to be the best security solution for this diverse and rapidly growing enterprise.
Robert Daniels, Milestone's Channel Business Manager, worked with Brewer on the project in Mississippi. Daniels says the optimized XProtect and Husky IVO combination is a great choice for Milestone partners.
"Our Milestone XProtect software is pre-loaded onto the Husky IVO server platforms. This simple feature accelerates installation, saving our partners and customers time and money," Daniels stated. "With off-the-shelf servers, installers may spend hours downloading and installing the OS and XProtect software, then adding updates and security patches, often using limited bandwidth. Saving an hour or two per server really adds up."
With Husky IVO, the company can now depend on powerful video technology while operating on reliable hardware — all thanks to Husky IVO's quality video appliance and increased processing availability. In addition, the Husky IVO will seamlessly support future growth as the client adds even more cameras and business locations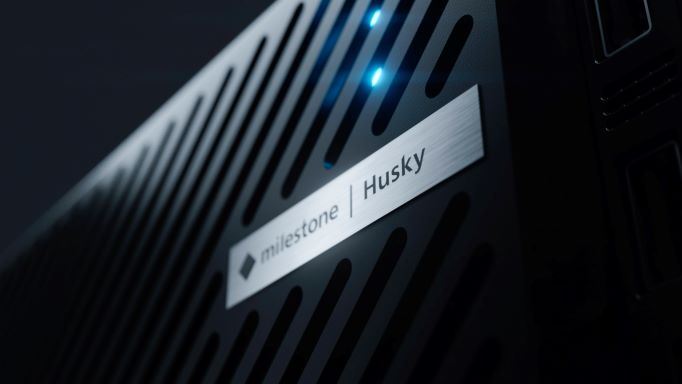 Husky IVO for Your Business
Supported by Milestone's global network of experts and powered by Dell Technologies, Husky IVO has the renowned backing you need to keep your security systems running smoothly. Scalable, easy to use, seamless and reliable, Husky IVO is the ideal hardware solution to support your evolving security needs.
Improved Convenience: With numerous possible configurations for your VMS system, Husky IVO makes it easy to design a deployment that optimizes your system's performance.
Renowned Reliability: Powered by Dell and backed by Intel, Husky IVO comes with a 5-year warranty — with added support from Dell and on-site assistance within 24 hours.
Limitless Scalability: Husky IVO allows for unmatched scalability and operational flexibility, allowing you to choose the size and style you need — stand-alone, multi-unit, existing XProtect, Milestone Interconnect, Milestone Federated or Cloud-based.
Centralized Support: Husky IVO's functionality and reliability are backed by a global team of support representatives as well as Dell's on-site team.
Ready to see how Husky IVO can help you achieve an optimal security stance for your business? Talk to one of our experts today.
Ready to see what we have to offer with smart video technology? 
Book a demo