March 14, 2023
Cloud computing has swept the business world, thanks in large part to promises of reliability, ease of management and other perceived advantages. It's no surprise then, that has come to video security.
What is video cloud security?
With cloud-based video software, cameras are installed at the user's site and video is streamed to systems at the cloud provider's facilities. There is no need to implement a specialized video management solution for viewing the video; it is all done over the Internet.
Despite having been around for some time now, cloud video is widely misunderstood. There is a lot of concern around security, reliability, usability, and management. Of course, these are nothing but myths.
Clearing the air around the cloud
While apprehensions around cloud may have had some shred of truth early on, that is no longer the case today. As technology has evolved and system developers are learning more about what it takes to design a product with enhanced security, improved reliability, and ease of use at its core, cloud video has emerged as a viable proposition.

Let's debunk some of the common myths surrounding cloud security that your customers may still entertain.
Myth 1: The cloud is not secure
This is probably the biggest misconception about the cloud. Security of the cloud is imperative for top cloud service providers, such as Google Cloud Services or Amazon Web Services; their businesses depend on it.

In fact, using a public cloud service is often more secure than on-premises solutions that may be outdated or lacking security protocols. Public cloud services have security protocols in place that ensure data is encrypted and protected – from the moment it's collected to when it's retrieved via the cloud.
You can learn more about Milestone's cybersecurity offering here.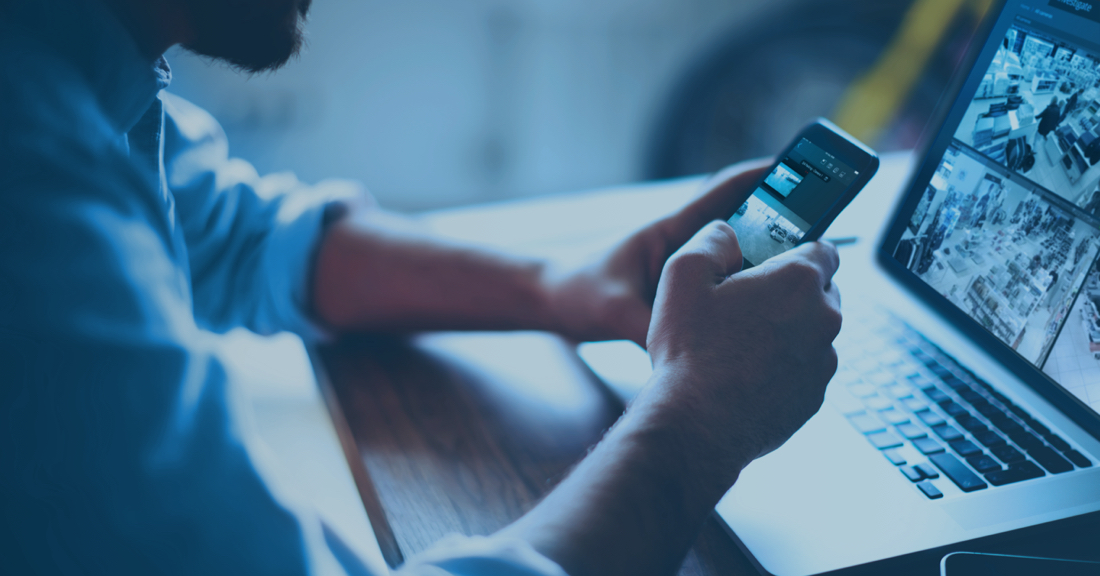 Contrary to what many believe, cloud services are at least as safe as on-premises solutions.
Myth 2: Cloud solutions only make sense for small businesses
This is not true. While many cloud providers today focus on small and medium-sized businesses, many vendors have offerings for the mid and enterprise-level markets.

As cloud offerings mature, with more features and functionality, they will become more attractive to bigger customers; especially those organizations that have several distributed sites that require reliable monitoring and security management, with the possibility to scale up in the future.
Myth 3: Cloud is a bandwidth hog
One concern for organizations looking to move to a cloud-based video system is bandwidth. If you consider the sheer amount of high-resolution video data that needs to be transmitted from a network of cameras to the cloud, this might be a valid concern.

However, cloud providers and camera manufacturers are continuously coming up with ways to cut down the amount of bandwidth used. Compression technologies can significantly reduce the bandwidth that's used.

Additionally, the ability to upload video to the cloud based on a schedule can be used to restrict the bandwidth used during business hours when other critical business systems are running.
Myth 4: Cloud is not reliable
Quite the contrary.

Compared to on-premises solutions, a cloud solution is as reliable as it gets. For instance, to really ensure fool-proof on-premises availability, you will need to have your data saved and backed up in real time on multiple servers. You will also need to secure all physical points of access and provide uninterrupted power supply with batteries or generators. In addition, a sophisticated fire detection system is required.
Once in place, all of these will need to be updated regularly, usually by on-site personnel. Plus, we all know that hardware can fail. This means not just a disruption in service but in some cases, you may be unable to access critical data.
A cloud solution, however, require little to no hardware, and maintenance can be done remotely. This means that as vulnerabilities are discovered they can be addressed in near real time.
Cloud video solutions have built-in redundancies in place in the event of an outage of a data center. If one server goes down, the information is saved in another location until service can be restored. In most cases, these fail-safes are so effective, you would never even notice a drop or a delay in service.
Myth 5: You need "cloud specialists"
Again, this is simply not the case. Cloud video solutions are built with ease-of-use in mind. Most use an intuitive, customer-centric platform to manage the system. This means, you don't need an army of cloud specialists on hand to manage your day-to-day operations.
The simplicity of the cloud allows your system integrator or vendor to be an ideal partner for delivering and supporting cloud services. Part of the appeal of working with an integrator partner to implement a cloud-based solution is the fact that these professionals are especially qualified to work with a cloud solutions.
They know what it takes to run a cloud solution securely, effectively and reliably. This is ideal if your organization lacks the IT resources with this expertise.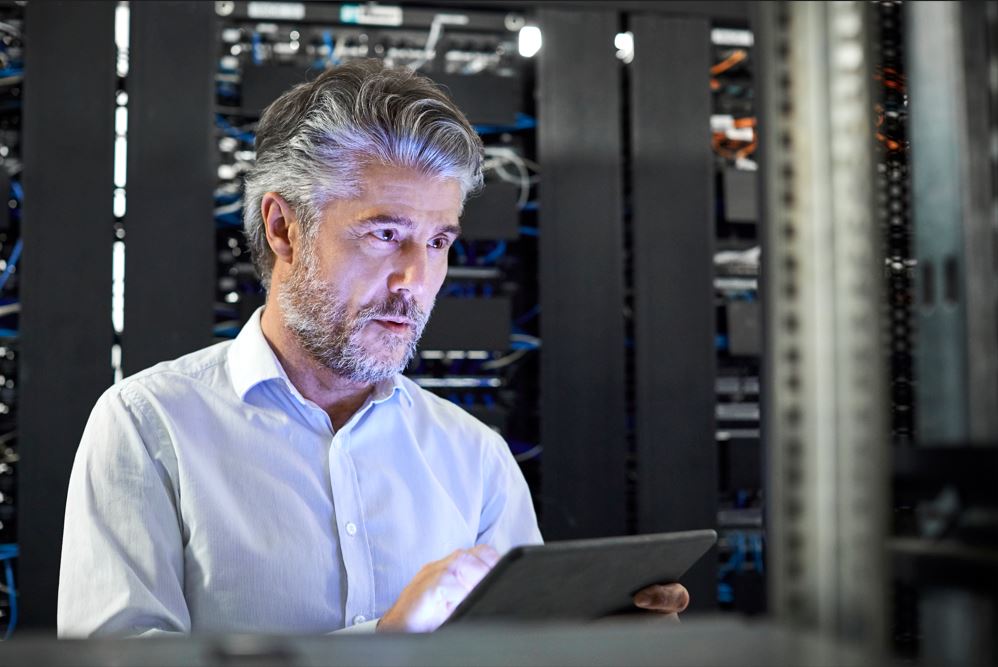 Cloud video doesn't require companies to hire "cloud specialists"
Cloud video security: the future looks bright
Altogether, the advantages that cloud offers go beyond security to provide valuable business intelligence, insights, reliability, and ease of use. Cloud solutions are also agile and cost-efficient, and with very little hardware maintenance required, it's easier to manage than conventional on-premises servers.
Interested in learning more about the advantages of cloud video security? Explore how our new Milestone Kite™ cloud solution makes security simple and scalable. See it here.
Ready to see what we have to offer with smart video technology? 
book a demo