Learn what you can do to convert the traffic your page gets into solid sales leads.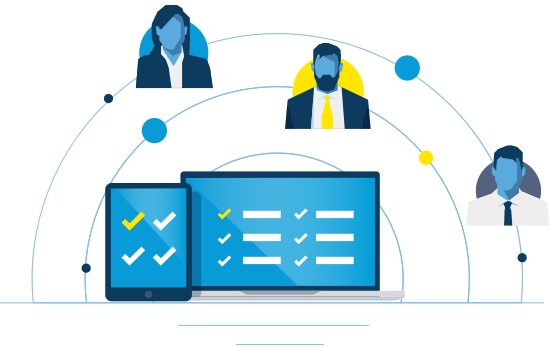 Tips on how to optimize your content:
Did you know that tagging your content wisely affects the quality of the traffic and leads on your page?
Always use tags that are relevant to your product or service. They make your page easier to find for those looking for a product or service like yours in the Marketplace search engine.
When choosing your tags, make sure to:
Select tags that are relevant to your specific product or service. This will ensure your page will be displayed in searches relevant to you
Choose tags you think would be closest to the searches made by your primary target audience
Avoid tags that are not related to your product or service, and for the use cases you highlight. Using too many or irrelevant tags can have a negative impact on your page performance and may even damage your credibility
Select up to six tags that best describe your product or service in relation to your primary target audience and use cases. These are the Main Tags of your page and will boost your ranking specifically within these areas
It is important that the text on your page talks about what capabilities your product or service offers within the areas you select as Main Tags.
Optimize your content for quality traffic/page views
Your conversion rate indicates how successful you are with turning your visitors into actual leads. One important key to success is therefore to optimize your content for quality traffic.
Learn how to increase your page views and optimize for quality traffic here
Activate and update your lead channels
To increase your conversion rate and improve your chances of getting quality leads, you need to enable and activate your lead channels
Learn how activate your leads channels and collect quality leads
Did you know that 20+ years of eye tracking research shows that most website visitors scan webpages rather than reading the full text?
This is why you need to write clear and concise copy that speaks directly to your primary target audience and their business needs.
Here's how you can optimize your copy:
Use the words your primary target audience would use and understand
The texts at the top of your page should briefly and precisely describe what your product or service is about
Highlight the key capabilities of your product or service and the needs it meets
Be as specific as possible and use short sentences
For solution service pages, you should describe your service capabilities and experience in the Unique Selling Points section
In the more detailed text section on your page, use a strong and direct call to action like "Click 'Contact Us' to learn more" or "Select 'Book a Demo' to schedule a call" to create engagement
Add engaging content regularly
Always keep content on your page engaging for your potential customers. They will be more likely to respond if they find something that appeals to them.
Four proven tips for adding content that engages readers:
Add Customer Stories that provide insights into a project you've completed. It informs and reassures potential customers what your capabilities are
Add videos that demonstrate what your product is or how it works
Add product images that display your product and are easy to decode
Ask partners or customers you have worked with for positive reviews that validate and endorse your product, and add them to your software & hardware page
Try offering a free trial if you can. This will increase the number of people who will try out your technology and may deliver more leads.
Provide a link or attach a file of your free trial on your software & hardware page, so viewers can access it and learn more about your technology.
Boost awareness, get quality traffic, convert hot leads.
Make your page stand out with a paid Marketplace Plan that delivers:
Increased visibility
Better ranking
Page performance insights
Page review sessions