Video technology for hospitality
Discover how video management software can enhance the guest experience and improve operational efficiency for the hospitality industry.
See what a Milestone solution can do for you
.
Delight guests, improve safety and operations
Whether you manage a hotel, a resort, a casino or a cruise ship, our video management software (VMS) will help you to create a secure environment, streamline operations, and help deliver exceptional guest experiences. With customized video solutions driven by Milestone video management software, you can unlock the full potential of your video technology investment for solution to your service industry challenges and achieving your business goals.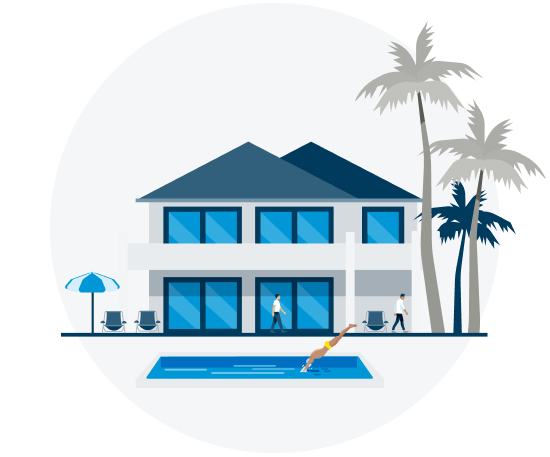 Creating new opportunities for hotels, resorts, casinos and cruise ships
Deliver exceptional guest experiences
Better understand guest preferences and needs. Use video analytics and insights to personalize services and tailor offerings to elevate guest satisfaction, no matter what your service industry.
Enhance safety and security
Proactively create a secure environment, quickly respond to potential threats, and mitigate liability risks, ensuring the safety and well-being of your guests and staff.
Use video technology to make informed, data-driven decisions to streamline resources, reduce costs and improve overall productivity.
Future-proof your investment with video technology that meets your current needs and can scale up as your business grows and your technology needs evolve.
"If a video management system can't generate revenue, it should at least save us costs. Implementing a VMS enables us to operate more efficiently and proactively while mitigating liability risks."
Insights and customer stories
Discover how casinos can ensure gaming compliance and deliver exceptional guest experiences with reliable video technology.
Get the Milestone advantage
Rely on Milestone video technology, with solutions proven in 500,000+ customer sites and 25 years of experience in the industry.
See Milestone in action with a demo that's customized to your business and needs.