With XProtect Access and the XProtect Mobile app installed on your smartphone or tablet, you can control access to doors. This includes responding to access requests, viewing video footage and the state of doors, and checking access control events.
Access requests
When you get an access request on your device, it may look like this: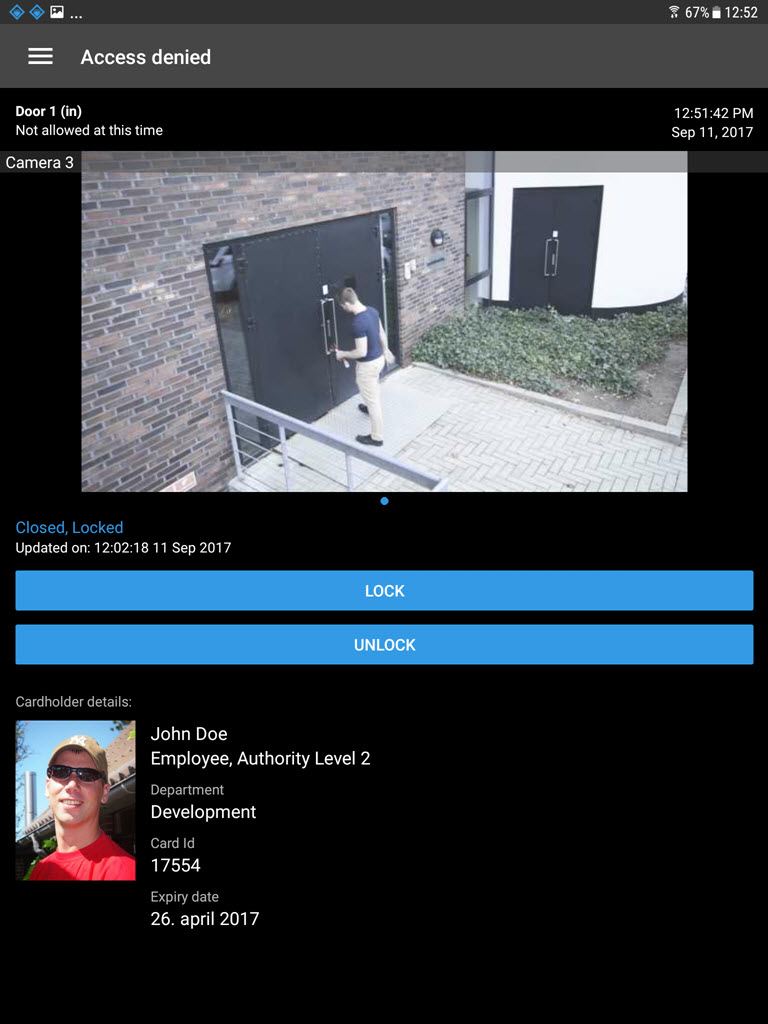 Access requests let you:
View the state of the door, for example Closed, Locked
View live video and the video recorded when the cardholder tried to gain access
View the cardholder details, for example picture and authority level
Lock doors and grant access to cardholders by unlocking doors
Access requests are listed under Access requests for two minutes. Afterward, they appear only in the Events list.