Visual Networks Limited
Visual Networks is a leader in the deployment of Milestone XProtect Solutions
With a team of highly skilled experts and cutting-edge technology, we deliver bespoke solutions tailored to the unique needs of our clients. Our comprehensive approach encompasses meticulous planning, seamless integration, and unparalleled support, ensuring that our customers experience unrivaled... performance and reliability
Premier
Milestone Partner Program Tier
Explore more
Milestone Premier Partner
This highest tier is reserved for our most qualified, productive and invested Partners that have completed the most training and earned the most certifications.
What we do
See how our products and services can help solve your challenges
Awards
Reviews
Certifications
Awards and recognition
We have been recognized with the following industry award(s)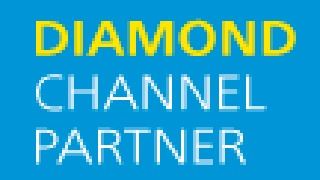 Milestone Diamond Partner
Diamond Partners are considered experts within their field and have extensive training in and experience with our entire portfolio.
What do others say?
5 REVIEW(S)
MITCHELL SERGENT
Senior Systems Engineer, CIAL
This useful plugin streamlined the process of conducting a comprehensive audit of our camera setup. It enabled us to effortlessly gather all the necessary information to verify the correct configuration of our cameras and pinpoint any anomalies. By aligning these outliers with a standardized configuration profile, we significantly enhanced the performance of our camera environment.
BRETT THOMSON
CCTV Support Advisor, Foodstuffs South Island
A great tool to review a recording server and more user friendly than system monitor. With this tool, I was able to see which cameras had lost their ZipStream settings and blown out a storage pool, reduced a 90 day storage to only 57 days. While this used to take a day via Smart Client system monitor to repair each camera stream, this has cut the time down to 2 hours. All the information is there to connect directly to the camera via the web interface to quickly update the settings. Great tool, saves a lot of frustration and time.
BRETT THOMSON
CCTV Support Advisor, Foodstuffs South Island
Managing several thousand cameras can be an incredible task. When an alert comes through for an offline camera, I can instantly see the camera name, camera model, IP address, MAC address and Recording Server. This reduces triage time considerably and give much more oversight in case of a larger issue on a site allowing quicker resolution of issues. Being able to single click and have the IP address gives the option to open the web browser or run a ping to see the state of the camera. By being able to right click and copy this information into an email, I can efficiently forward tasks to other teams to power cycle cameras or investigate issues. Having the information available constantly in the client reduces the need to locate and open documentation of the site to just identify if a camera is needing a clean or if it is just an older low-resolution camera. Highly recommended this powerful tool to all users who are managing multiple sites, triaging CCTV issues and needing to respond to outages in a timely manner. This tool is absolutely essential!
See more reviews

Collapse

GLEN MILLER

IT Project Manager, Foodstuffs SI Ltd

This plugin is a must-have for anyone administering a large Milestone camera system. Gives you all the information Milestone knows but doesn't tell you in the Smart client. In particular, it allows you to quickly know where the camera is recording and easily maintain the camera through a browser because you now know the IP address without having to look it up in other places. I use it daily and wouldn't want to be without it.

ROWAN SEYMOUR

IT Manager, Wellington International Airport Ltd

Amazing tool. Reduces so much admin time and addresses what is likely my biggest complaint with administering Milestone. Thanks again to the Visual Networks team for another great Milestone add-on!
Milestone Certification
Milestone tested and validated our solution services for compatibility with Milestone XProtect® video management software (VMS). We also have employees who are certified to work with Milestone IP Surveillance Systems.
Milestone Certified
Design Engineers
1
Employees
---
Milestone Certified Design Engineers (MCDE) are certified to design highly-complex Milestone IP surveillance systems.
Milestone Certified
Integration Engineers
2
Employees
---
Milestone Certified Integration Engineers (MCIE) have the proven ability to install and configure complex XProtect Advanced VMS installations with 100-10,000 cameras.
Milestone Certified
Integration Technicians
2
Employees
---
Milestone Certified Integration Technicians (MCIT) have the proven ability to install and configure moderately complex XProtect Advanced VMS installations with 100-500 cameras.
Visual Networks Limited
Located at: