Design Automator
Design Automator® is our Software as a Service (SaaS) solution for the security systems industry that automates the engineering process, eliminates human error and delivers system wide consistency, whilst saving both time and money.
Design Automator software uses a client's standard set of operational rules [or their "DNA"] to automate the process of configuring and documenting systems. The automation of these processes minimises the risk of human error, speeds up the implementation of new security systems, and frees up... security teams to focus on less mundane and more complex tasks, while almost entirely removing the risk of human error.

The accuracy and system-wide consistency Design Automator enables, overcomes the long-standing challenge of avoidable mistakes in the security industry, while reducing man-days down to man-minutes.

Design Automator is untapping opportunities in the Security industry for automated system programming. Initially designed to automate the programming of access control systems, it now applies the same principles of automation to other systems within the built environment.
Technology Partner
Milestone Partner Program Tier
What we do
See how our products and services can help solve your challenges
Awards and recognition
We have been recognized with the following industry award(s)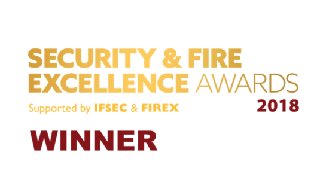 Security Software Manufacturer of the Year 2018
IFSEC's Security and Fire Excellence Awards
What do others say?
3 REVIEW(S)
Having used Design Automator now on our first project, it exceeded all expectations and delivered as promised. Being able to use the intelligent icons to drop onto our layouts and define the parameters as we went along was fantastic. Following that and literally at the press of a button all our project documentation was produced to a high quality and without any errors whatsoever. Uniformity in the naming of equipment and devices helps us with standardisation across our estate and having increased pressure on our budgets Design Automator helped reduce process time and many man hours so our team could focus on more challenging matters. Finally the entire customer experience was first class, nothing was too much trouble and they supported us every step of the way.
We have used Design Automator for over a year now and are continually impressed in the results in not only the seamless programming but documentation consistency and accuracy. We firmly believe the investment has been one of our best. There are regular updates with additional products incorporated and the Design Automator solution that has not only allowed us to win new business but more importantly deliver an enhanced solution for our clients. The whole Automator team have been extremely helpful and readily available when our team have needed them.
LMG used Design Automator to help us deliver a complex installation of over 200 access-controlled doors at a new Corporate headquarters in Stratford. The site is a 425,000 square foot building, part of the International Quarter London. As is often the case with security installations in large buildings, the 2nd fix work is often undertaken at the back end of project programmes when timescales are very tight. Elements like system programming, testing and producing the documentation for commissioning and O&M need to be completed fast. The risks to the project at this point are significant and the potential for human error increases proportionally to the amount of time pressure the project is subject to. However, the automation provided on Design Automator on this project eliminated these risks, ensuring no matter how much time pressure our project team were put under they knew the output for programming and commissioning would be available and could be relied on. Producing the design drawings in Design Automator from the beginning ensured that any design changes are easily managed through to the delivery team and very little effort is required to manage the whole process. LMG now continues to use Design Automator as part of our process on new opportunities and projects.