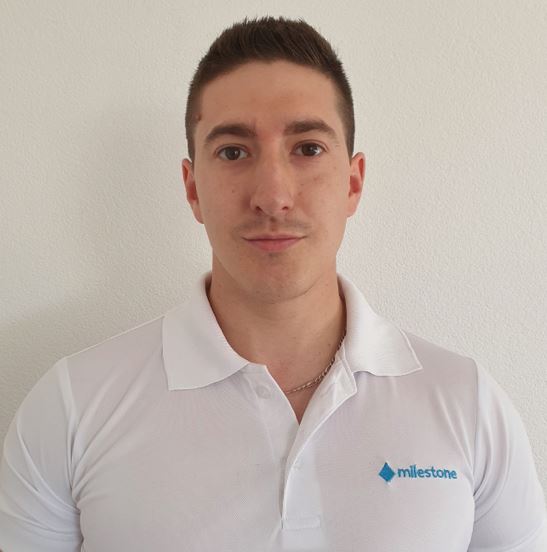 Eric Bourque
Chief Software Architect
at Orbnet Systems
What is your background?
I am 31 years old from Canada living in Switzerland since 2004. I studied electronics and I have a bachelor's degree in computer programming.

My mentor in the video surveillance industry was Vincent Boudry, currently working at ixa systems A/S in Lausanne, Switzerland. He taught me about the industry and gave me a chance to put my dev skills to work by writing Milestone plugins so that he could have an edge on his competition.

During the 7 years that I have been working with Milestone, I have been nominated twice for the Milestone Kickstarter competition. At the second event, I met Edward Cutts who was a Milestone Solution Engineer at the time. We quickly became friends and started a company together called ORBNET SYSTEMS LTD.

We are now working tirelessly to provide amazing new solutions on the Milestone marketplace and our expertise makes us the best option for custom development.

How long have you worked in collaboration with Milestone?
Since 2014.

What excites you the most about being a Dev Champion?
I am excited about the recognition that will help grow our company and I am looking forward to helping people in the community.

Who is the real Champion in your life?
Elon Musk

What is your favorite programming language?
C# hands down

What is your dream superpower?
To be able to write code as fast as a machine can read it.

A quote from you to share with the community
Always believe in yourself. Never listen to people who tell you what you can't do.
MEET OTHER DEVELOPER CHAMPIONS
Follow Developer Champion Program on Social Media