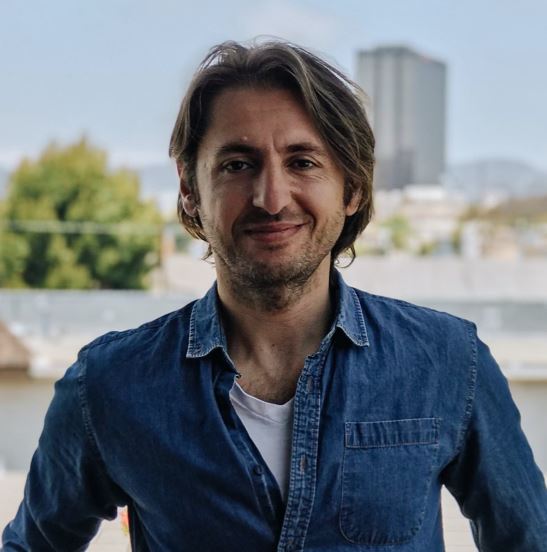 Dani Elias
Chief Technology Officer
at Boring Lab
What is your background?
I am Dani Elias, Co-Founder, and CTO at the Boring Lab. I made a memorable debut in the security industry four years ago with the release of The Boring Toolbox, the first and only VMS Management Tool Built Exclusively for Milestone XProtect. Since then I have become a valuable contributor and respected developer in the Milestone community, bringing both passion and expertise to a variety of product innovations. Born in Syria, I immigrated to Los Angeles in early childhood with my family. I earned a Bachelor's of Computer Science at California State University, Northridge.

I have more than 15 years of experience as a Software Engineer working with startups and big enterprises, such as Apple and Microsoft, to develop a range of platforms that span across various industries.

How long have you worked in collaboration with Milestone?
I was introduced to the security industry and Milestone when I began working on The Boring Toolbox with my Co-Founder, Ronen Isaac, four years ago. I have worked in quite a few industries in my 15+ years as a software engineer, and I was pleasantly surprised by the transformative experience of teaming up with an incredible company like Milestone. All of the people I work with are genuinely open to new ideas and collaboration. They listen to what the community wants and take action to deliver it, which makes my job as a developer much easier and more purposeful.

What excites you the most about being a Dev Champion?
Since I am relatively new to the security industry, it's a big honor to be recognized for my work and what I have been able to contribute to the community so far. I think it's a huge testament to the positive impact of The Boring Toolbox on Milestone customers. I am gratified to have played a role in creating that, and for the opportunity to continue solving Boring problems with a phenomenal team.

Who is the real Champion in your life?
My mother has always been my number one champion. She has overcome a lot of obstacles in her life, and her ability to forgive, stay positive, and lead with her heart has given me strength and inspired me to be a better person. To me, a champion is someone you can look up to, and that's exactly what my mom is: a great role model.

What is your favorite programming language?
C# for its style and flexibility.

What is your dream superpower?
I'd like to speak all languages so that I can better understand people and the world.

A message for the community?
I am looking forward to connecting even more with the Milestone Community.
MEET OTHER DEVELOPER CHAMPIONS