SMART MAP IN XPROTECT®
See the whole picture
Keeping a complete overview of large-scale video surveillance operations is no easy task. With Smart Map, we make security operators' lives easier.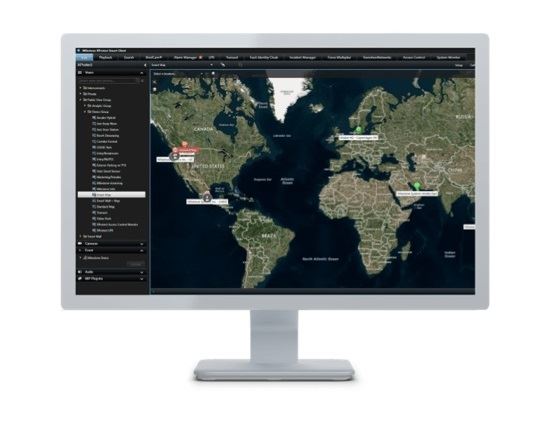 DESIGNED FOR SECURITY OPERATORS
Stay aware of your surroundings. Identify areas of concern.
Act instantly.
The life of a security operator is rarely straightforward. Guaranteeing the safety and security of people, premises and assets takes total awareness and the ability to react fast.

In addition, large-scale operations often span multiple geographical sites and feature thousands of cameras, sensors, audio devices, doors, and other input devices.

Staying on top of it all can sometimes feel like an impossible task. With Smart Map, we not only make it possible, we also make your job easier too.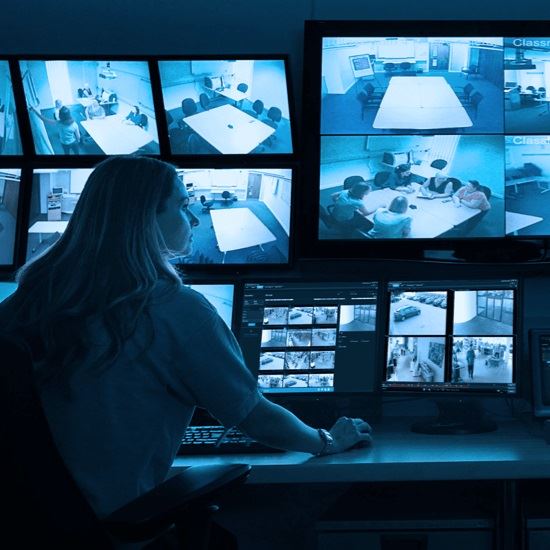 Meet Smart Map in XProtect
Smart Map is a map function embedded in the XProtect® Smart Client*. With its native support for GIS maps and CAD drawings, as well as support for online map services like Google Maps and Bing Maps, it visualizes the elements of a surveillance system with geographical, accurate, real-world imagery.
*Smart Map is supported in XProtect® Expert and XProtect® Corporate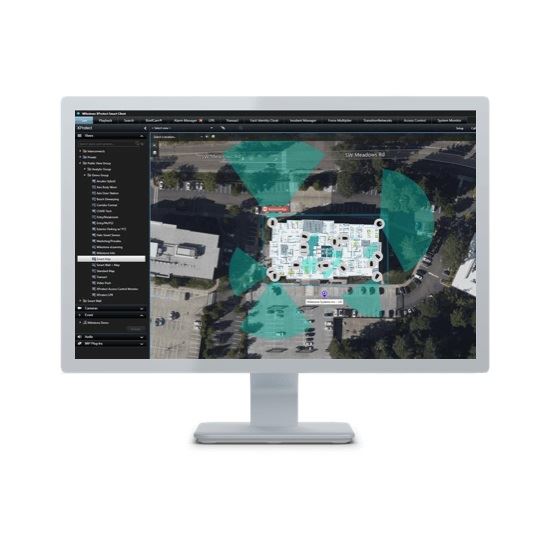 WITH SMART MAP, YOU CAN...
Visualize entire installations
Remembering where each camera is in large, multiple-location installations is almost impossible. With Smart Map, you get real-time visualizations of the installation. Each device displays its exact location, status, and fields of view.
Gain situational awareness
Smart Map helps you see your entire operation and quickly identify potential threats or emergencies. Alarms are displayed directly on the map, with live or recorded footage just a click away, so you can take immediate action.
Smart Map allows you to easily navigate between different sites and locations via Quick Links placed directly on the Smart Map. This functionality enables you to quickly navigate around any operation regardless of size.
Smart Map uses online map services and is capable of reusing customer-specific GIS maps and CAD drawings. This means that existing material can be used directly without conversion.

It's easy to populate the map with cameras and navigation links using an easy drag-and-drop, and point-and-click definition of the cameras, camera field of view, location links and quick links.
Get a 1:1 session with a Milestone product expert
Do you want to know how Smart Map can make your life easier?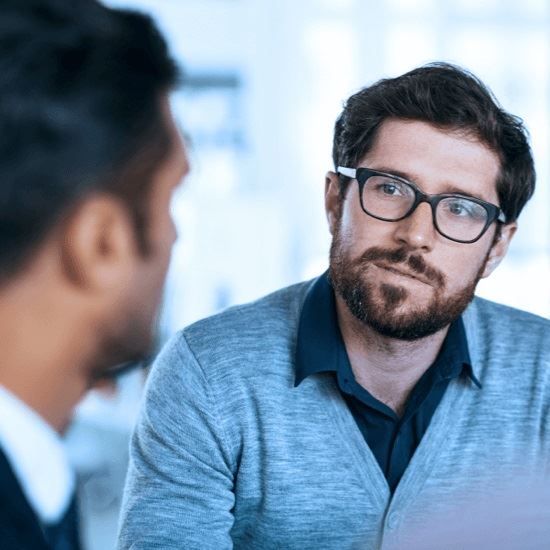 How Smart Map makes security operators' lives easier
Everything you need to know about Smart Map - short and sweet!
See for yourself -Smart Map in action