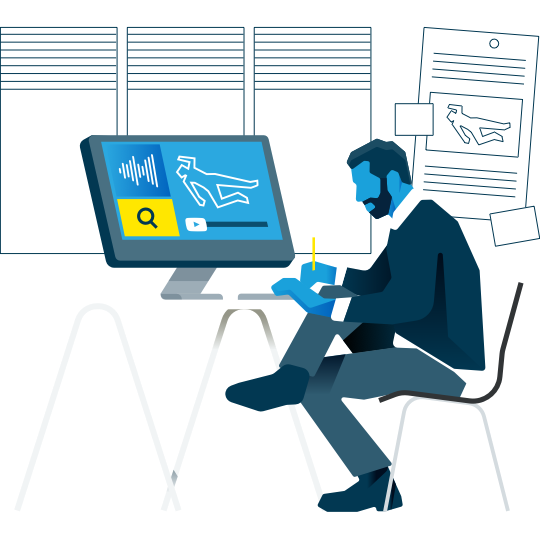 Evidence gathering
When It's Time to Strike Back
When incidents do happen, you can still achieve a win by bringing the guilty party to justice - and for that you need all the evidence.
Do you want to stay updated about Milestone Marketplace and other news?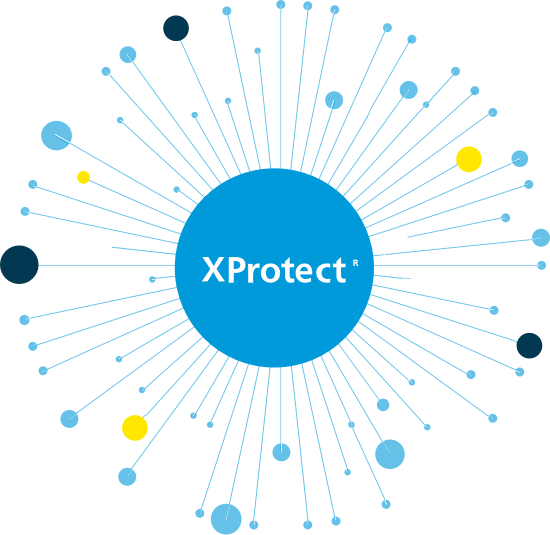 Your XProtect

®


is

already on the case
Whether you're a facility manager or in law enforcement, there's a lot your XProtect VMS can do to ease the job of evidence gathering. Chances are it won't require a substantial investment or expansion; you just need the right expertise.

Visit Milestone Technology Partner Finder to find all the XProtect hardware, software and solution services you need.
GO TO MILESTONE TECHNOLOGY PARTNER FINDER
Put diverse elements to work
Functions such as smart playback mode could speed
your case
resolution
, as well as
alarm information and audio files.
The right combination is key to understanding what happened and potentially prevent similar incidents.
Explore
how with
these
s
olution
m
odels.
Detection & deterrence technolog
y
C

entral monitoring
The right, centralized combination of evidence-gathering software and surveillance hardware will determine the ease and even success of any evidence-gathering activity. There are a range of options to identify, obtain and analyze the many types of data available including camera tracking and video/audio enhancement.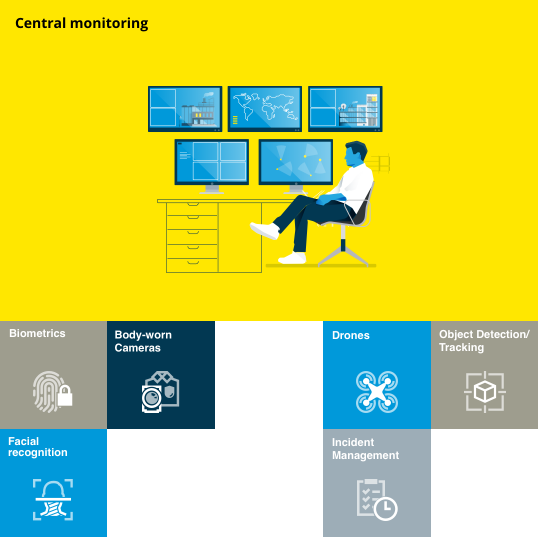 Detection & deterrence technolog

y
Every shred of evidence counts. Detection and deterrence technology can provide everything from a record of a stolen item's movement within the premises, to tracking intruder movement based on intrusion panels and microwave sensors – to worse case scenarios where gunshot detection or other audio records can help establish timeframes.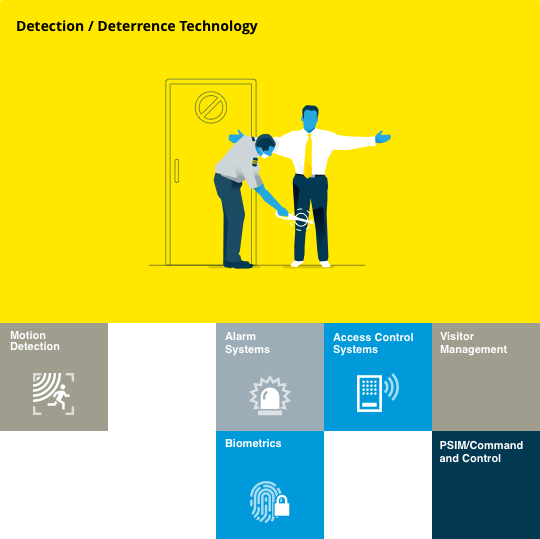 Investigation



Investigating a criminal case can call on evidence from footage and data collection, as well as body-worn cameras if personnel are involved. Video summary systems can reduce a long series of video footage into shorter, action-focused videos. Evidence management systems simplify evidence tracking and collection. Case management systems help streamline the documents and paperwork involved in an investigation.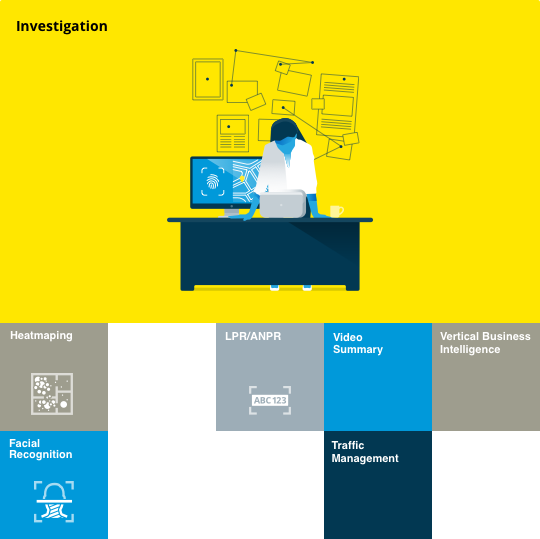 Surveillance



Facility operators and law enforcement have a diverse set of technological surveillance options to choose from on the market today. Video surveillance cameras promise crystal-clear HD footage, audio recorders can provide studio-quality sound, and motion detectors can sense even the slightest movement.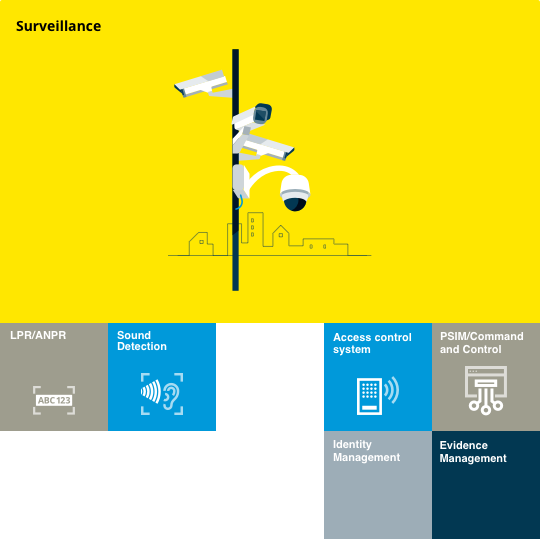 Tracking & monitoring
In cases of theft or vandalism, tracking and monitoring technology can play a role in tracing the movement of stolen or damaged items. This is crucial in establishing liability and aiding insurance claims. GPS systems are available, as well as asset tracking and management software and radio-frequency identification (RFID) tags. Video summary software saves a lot of time by condensing and filtering hours of footage into the key evidence.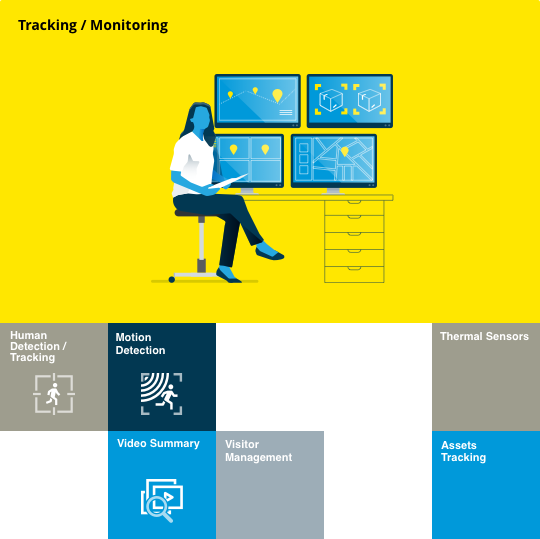 Milestone VMS
DON'T HAVE XPROTECT?
Get 24/7 peace of mind from the world's leading VMS.
Fully configurable and future-proof
XProtect's open platform architecture allows it to be tailored, scaled and updated as your needs develop.
Reliable performance and safety
As well as minimizing downtime and improving ROI, our platform offers extra peace of mind through matchless support and cybersecurity.
Collaborative and service-minded
Build the best-performing video solutions using the products, services and expertise of Milestone and our global partner network.
Responsible and people driven
Employ video technology ethically and compliantly while exploring new ways to improve people's safety, happiness and health.