Pointer Ltd
We Specialise in the Design, Installation, Integration and Maintenance of Security and Fire Services Across the UK
We aim to create long lasting customer relationships by adding true value to your business. Pointer have over 45 years of experience working in multiple industry sectors including Utilities, Government Buildings, Education, Retail, Judicial and much more. We manage projects from design, to... installation, integration and maintenance, working with different partners to find the best solution for you and your business.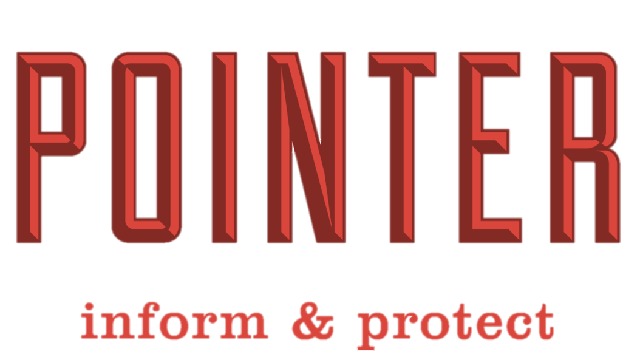 Premier Partner
Area of operation:
United Kingdom
United Kingdom
View all areas of operation (4)

Close

Oman
Oman

Philippines
Philippines

Thailand
Thailand
Premier
Milestone Partner Program Tier
Explore more
Milestone Premier Partner
This highest tier is reserved for our most qualified, productive and invested Partners that have completed the most training and earned the most certifications.
What we do
See how our products and services can help solve your challenges
How can we help you
See how our solutions and services can help solve your challenges
Awards and recognition
We have been recognized with the following industry award(s)
Achilles UVDB Audited
This is the biggest utilities supplier online management community in the UK. It can be used to find qualified suppliers, allowing them to manage supply chain risk and comply with EU regulations
Cyber Essentials Plus
Test of your organisation's cyber security systems where cyber security experts carry out vulnerability tests to make sure that your organisation is protected against hacking and phishing attacks
NSI Gold/ISO 9001
Widely recognised as the leading Certification body for the security and fire industries, specifying NSI means you are guaranteed the best.
ISO 14001
This is the principal management system standard which specifies the requirements for the formulation and maintenance of an EMS.
ISO 20071
This is a specification for an information security management system (ISMS)
OHSAS 18001
Occupational Health and Safety Management Certification is an international standard which provides a framework to identify, control and decrease the risks associated with health and safety at work
BSIA
We are a Principal Member of the BSIA, assuring our customers of professionalism and quality
CHAS
An independent Health and Safety assessment of the companies ability to carry out contractors work.
Constructionline Approved
Validating our ability to work safely and in line with rules and regulations
Safe Contractor Approved
This accreditation scheme assures customers that we meet legal industry requirements and carry out work safely.
BAFE
A provider that is BAFE registered will be able to assist you in the design, installation, commissioning (checks made on site) and maintenance of your fire alarm system.
Milestone Certification
Milestone tested and validated our solution services for compatibility with Milestone XProtect® video management software (VMS). We also have employees who are certified to work with Milestone IP Surveillance Systems.
Milestone Certified
Design Engineers
1
Employees
---
Milestone Certified Design Engineers (MCDE) are certified to design highly-complex Milestone IP surveillance systems.
Milestone Certified
Integration Engineers
1
Employees
---
Milestone Certified Integration Engineers (MCIE) have the proven ability to install and configure complex XProtect Advanced VMS installations with 100-10,000 cameras.
Milestone Certified
Integration Technicians
2
Employees
---
Milestone Certified Integration Technicians (MCIT) have the proven ability to install and configure moderately complex XProtect Advanced VMS installations with 100-500 cameras.
SQA Approved Centre
confirms that our centre has the management and quality assurance systems to support the delivery, assessment and internal verification of SQA qualification
Investors in People Gold Standard
Recognised for building dynamic relationships that help us to evolve our talent and develop a supportive and engaging people management strategy.
Investors in Young People Gold Standard
A National Award that recognises the important work that businesses carry out in assisting young people gain employable skills
Skills for Security Approved Provider
Through advice, guidance, training and qualifications, Skills for Security works with organisations to improve skills and professionalism within the security sector
Safety Pass Aliance
Safety Pass Alliance (SPA) Ltd is an organisation whose purpose is to design and implement national Safety Passport Training Schemes.
Pointer Ltd
Located at:
---
Panorama Business Village, Blairtummock Pl, Glasgow G33 4EN, UK
United Kingdom
---
Howley Park Business Village, Howley Park Rd, Morley, Leeds LS27 0BZ, UK
United Kingdom
Read more

Close

---

Merlin House, 4 Meteor Way, Fareham, Lee-on-the-Solent PO13 9FU, UK
United Kingdom

---

65 N Wallace St, Glasgow G4 0DT, UK
United Kingdom

---

Siskin Dr, Coventry CV3 4FJ, UK
United Kingdom

---

Tanfield Lea, North Industrial Estate, Stanley DH9 9DB, UK
United Kingdom