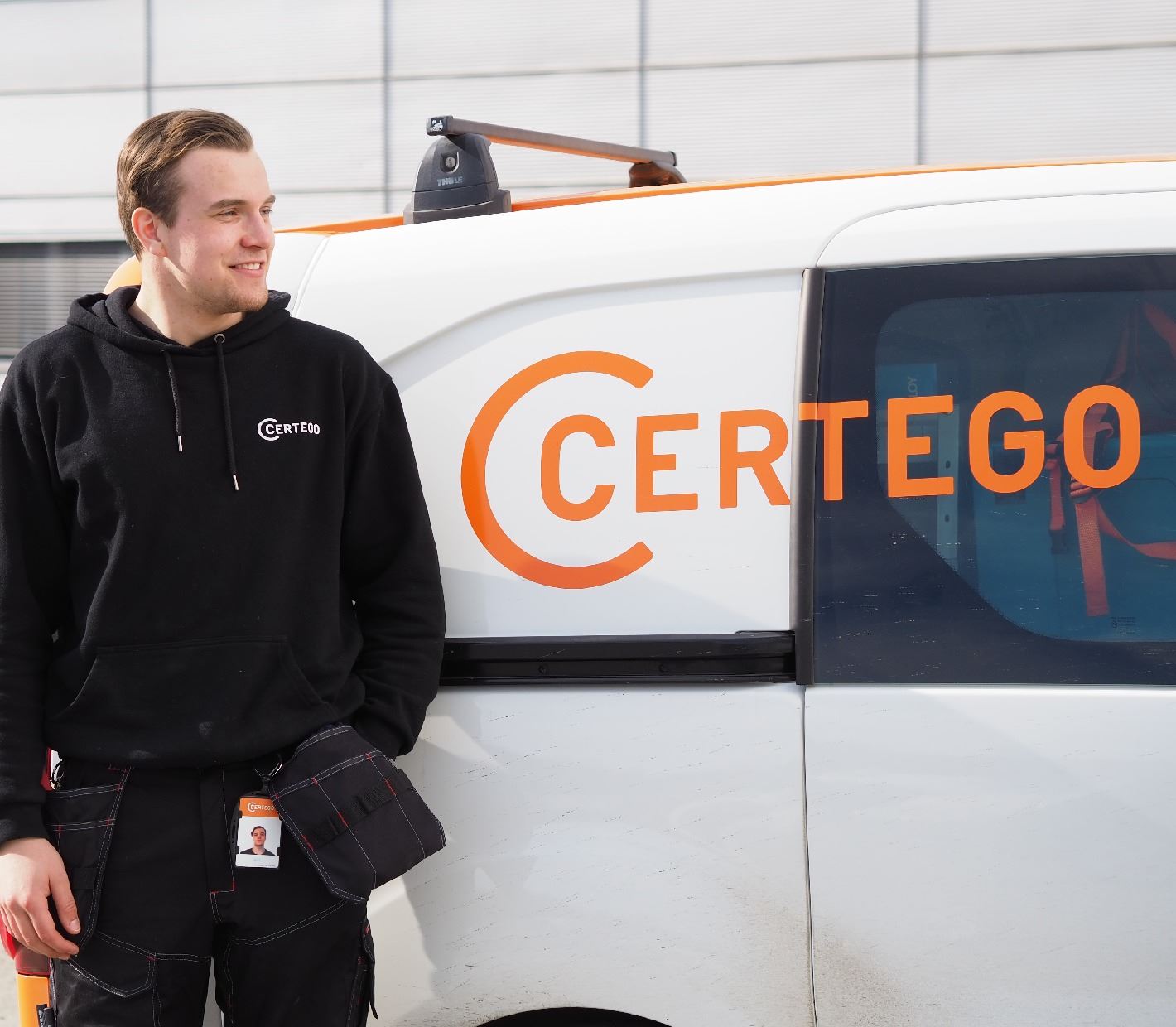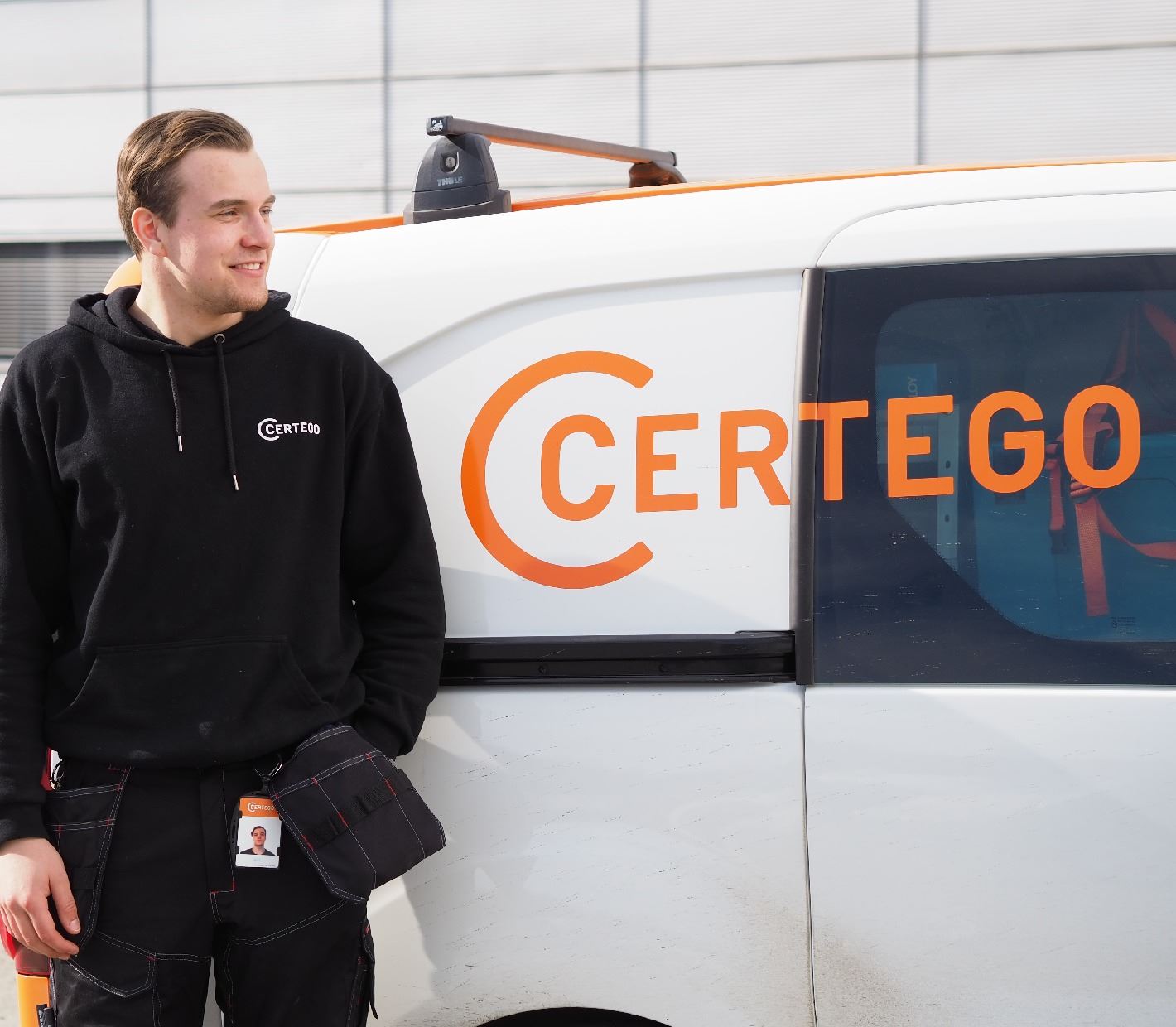 Certego Danmark
CERTEGO is a leading Nordic supplier of complete security solutions. Our competent and committed employees creates innovative, safe and tailored systems.
CERTEGO offers broad competence and total solutions within security. With open security solutions and security services, we create increased safety and security for buildings and people.

A security solution is an important investment that involves much more than just products and technology. At... CERTEGO, you always have access to leading brands in the security industry.

We recommend the solution that meets your needs in the best possible way. With the right technology, future-proof products and the right economy for you.

We simply take care of the whole process to get your security solution in place. We design, install, test and commission. Then we can take care of operation, scheduled maintenance and service.

Our long experience with safety needs, how people move in different environments, as well as knowledge of laws and regulations gives you a safe partner.
Authorized
Milestone Partner Program Tier
Explore more
Milestone Authorized Partner
Authorized is the entry tier level for Partners who have accepted the Program Terms and Conditions and who meet the minimal Milestone revenue requirements.
What we do
See how our products and services can help solve your challenges
How can we help you
See how our solutions and services can help solve your challenges
Awards and recognition
We have been recognized with the following industry award(s)
Forsikring & Pension
F&P registers companies within a number of subject areas that are certified according to ISO9001 as well as a requirements specification. F&P registers the subject areas that benefit the insurance com
Låsesmede Foreningen
Provides members with assistance in professional matters and handles the cases dealt with by Complaints Board. Also the association works actively for a professional training, develop and inform
SikkerhedsBranchen
SikkerhedsBranchen - The Danish Industry Association for Safety and Security - consists of companies that work professionally with safety and security.
Milestone Certification
Milestone tested and validated our solution services for compatibility with Milestone XProtect® video management software (VMS). We also have employees who are certified to work with Milestone IP Surveillance Systems.
Milestone Certified
Integration Technicians
1
Employees
---
Milestone Certified Integration Technicians (MCIT) have the proven ability to install and configure moderately complex XProtect Advanced VMS installations with 100-500 cameras.
ARX
ARX ​​- user-friendly online solution with a combination of access control and burglar alarm
Vanderbilt SPC
SPC is an intrusion detection system that offers versatile and comprehensive alarm management functionality. Through the use of cloud services, End-user apps, and a dedicated software suite.
NEDAP AEOS
Whatever your access control requirements, AEOS is designed to adapt to your ever-changing needs. It's the ultimate foundation for any application of physical access control.
ATS8600
Integrated Security Management Software for Intrusion/Access, Video and Fire. End-user Security Management tool. Manage & control UTCFS commercial products and control alarms from any connected
Salto
Salto Systems is an electronic locking system that is flexible and functional, with obvious benefits for the user. It is a user-friendly access control system that provides flexibility and security.
Aperio
Aperio® are readers who communicate wirelessly with electronic access control. Advanced, global technology from ASSA ABLOY is used, which can work with a new or existing access control system.
Galaxy Dimension
Galaxy® Dimension Dimension security range has innovative intrusion and door control systems to protect commercial and high-end residential premises. User-friendly and cost effective.
NOX
NOX SYS is a state-of-the-art burglar alarm control panel designed for large-scale installations and applications where maximum safety is required.
Vanderbilt ACT-ACCES CONTROL
ACTpro is the access control system hardware that comprises web-enabled door controller interfaces and a suite of MiFare and DESfire card readers.
ISO 9001:2015 Quality Management.
ISO9001 is used to implement, maintain and develop a quality management system to manage the company and ensure that the quality is in accordance with the specified requirements
Certego Danmark
Located at:
---
Gugvej 146, 9210 Aalborg
Denmark
---
Stærmosegårdsvej 28, 5230 Odense
Denmark
Read more

Close

---

Mariendals Alle 29, 4200 Slagelse
Denmark

---

Lykkesholms Allé 100, 8260 Viby J
Denmark

---

Egeskovvej 145, 7000 Fredericia
Denmark

---

Marielundvej 48, 2730 Herlev
Denmark