Seguimos aprendiendo su idioma
Estamos trabajando para que todas las páginas de milestonesys.com estén disponibles en tantos idiomas como sea posible. Aun así, este proceso lleva tiempo. Muchas de nuestras funciones están en varios idiomas. Sin embargo, algunas páginas, como esta, aún no están disponibles en su idioma.
Muchas gracias por su comprensión.
XPROTECT® PARA LA EDUCACIÓN
Protección de nuestros alumnos y empleados
La sensación de seguridad es la piedra angular de las instituciones educativas. Y la tecnología de vídeo de Milestone le ayuda conseguirla.
Descubra lo que pueden ofrecerle las soluciones de Milestone
Cree unos entornos más seguros y productivos
Con las soluciones personalizadas de tecnología de vídeo de Milestone, los educadores, administradores y personal de seguridad pueden proteger mejor a las personas y las propiedades. No solo contará con todo lo necesario para reaccionar rápidamente ante sucesos como intrusiones o situaciones de acoso, sino también para predecirlos y prevenirlos.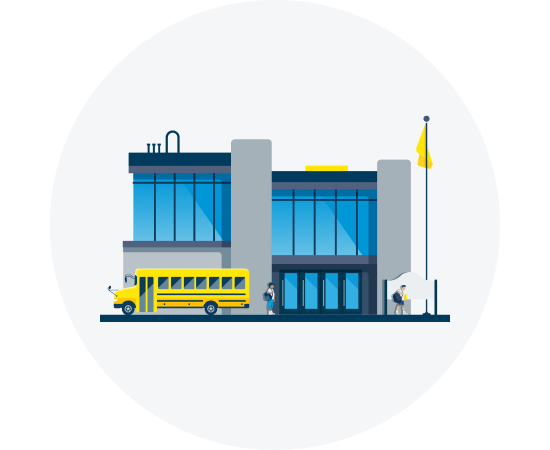 Tecnologías de vídeo para escuelas y universidades
Personalizar soluciones ideales
La flexibilidad de la plataforma abierta de Milestone en las instalaciones y en la nube le ayuda a crear y adaptar su solución ideal.
La interfaz centralizada elimina las barreras entre departamentos y es lo suficientemente intuitiva como para que cualquier miembro del personal pueda utilizarla.
Obtenga información de gran valor a partir de los datos de comportamiento, al tiempo que agiliza las operaciones con funciones como el reconocimiento de matrículas.
We're trying to move the whole university toward an efficient, full centralization of all cameras and surveillance recording systems. It requires a great deal of coordination ... on a very big university platform.
Michael Blumenson, Head of Digital Surveillance Solutions, University of Buffalo, USA.
Insights and customer stories
See how Milestone has helped educational facilities around the globe.
Proteger a los estudiantes con nuevas técnicas y tecnologías
Descubra técnicas y tecnologías que le ayudarán a mantener la seguridad en su centro de primaria o secundaria. Descargue este eBook para obtener información sobre análisis de vídeo innovadores, cómo mejorar las investigaciones posteriores a incidentes, tecnologías para dar respuesta a desafíos habituales, como la detección de vapeo, verificación por vídeo y mucho más.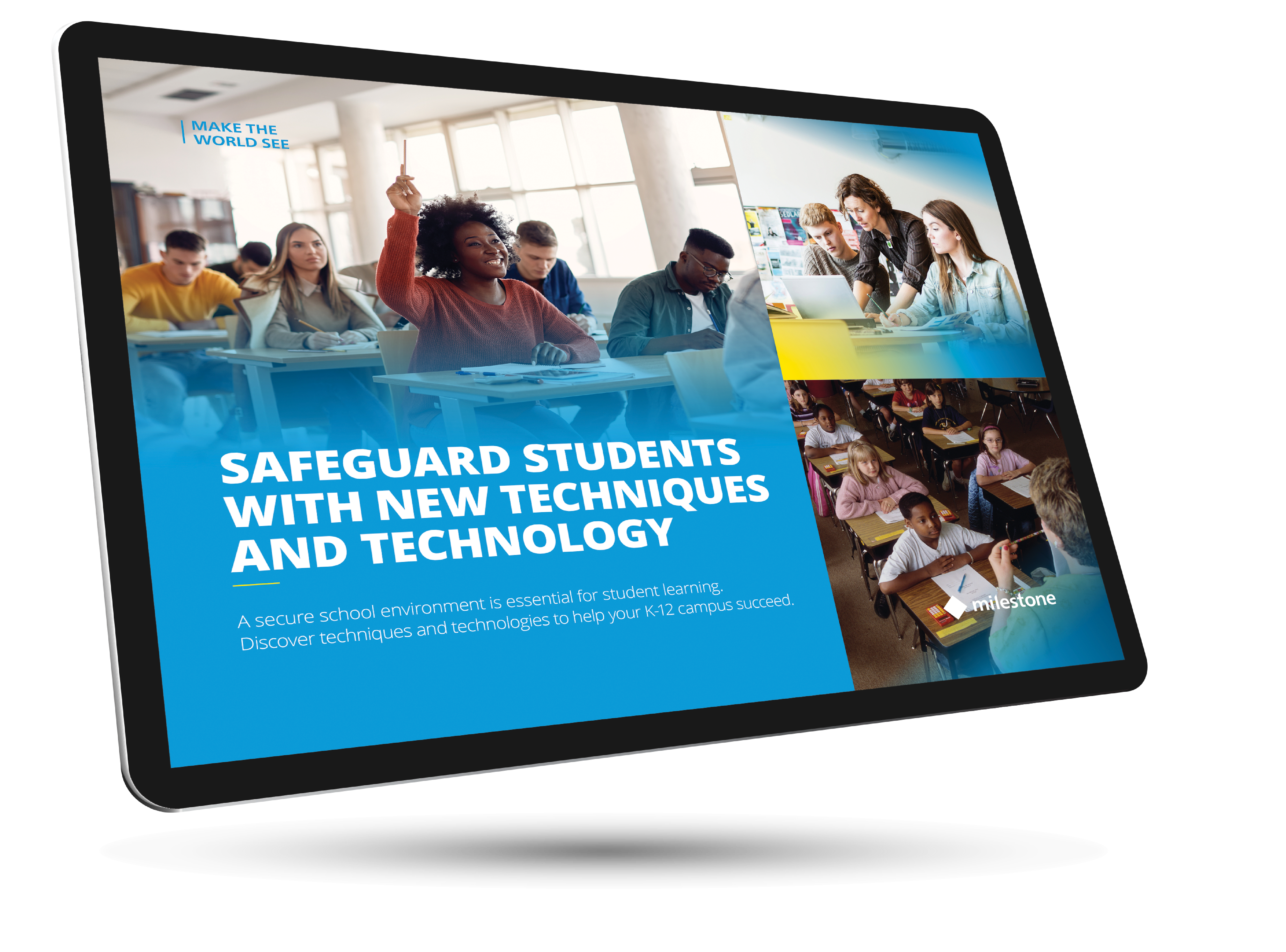 Interview: Safeguard Students on School and University Campuses
Download the full interview to learn about today's most prevalent video technology solutions for education campuses and hear how they are being used to keep student, staff, and property safe.
Refuerce la seguridad en su campus
Tome las riendas de la seguridad en su campus con soluciones de vídeo innovadoras. Descargue nuestro eBook sobre educación superior para obtener información sobre la optimización de su plan de seguridad, nuevas tecnologías en respuesta a nuevos retos en las universidades y cómo aprovechar sus herramientas de seguridad para mejorar las operaciones.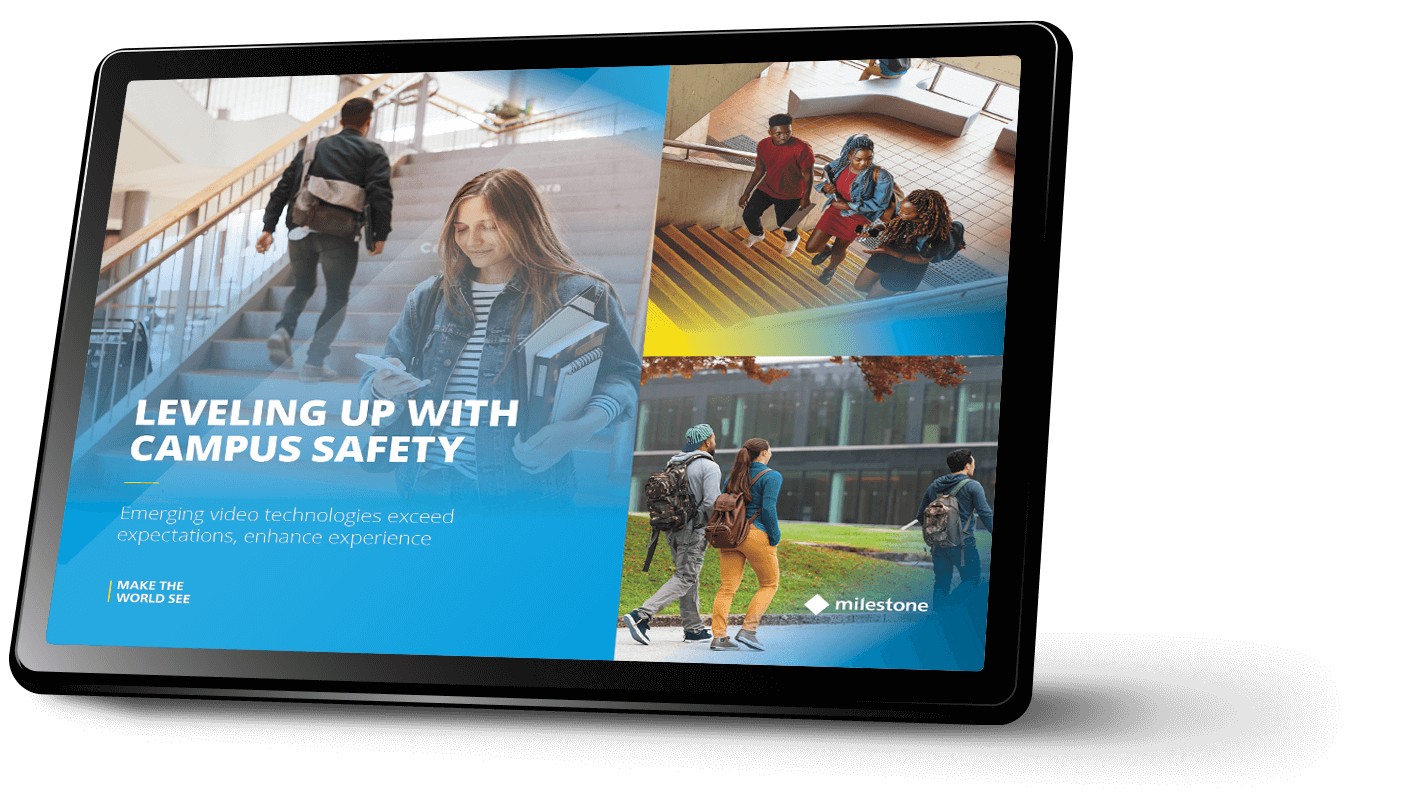 Millions of dollars in grant funds are left unclaimed yearly. Let us help you secure yours with Milestone's Grant Program, designed to help you find and match with eligible grants, manage the grant lifecycle from application to completion, provide financial assistance during the process, and more.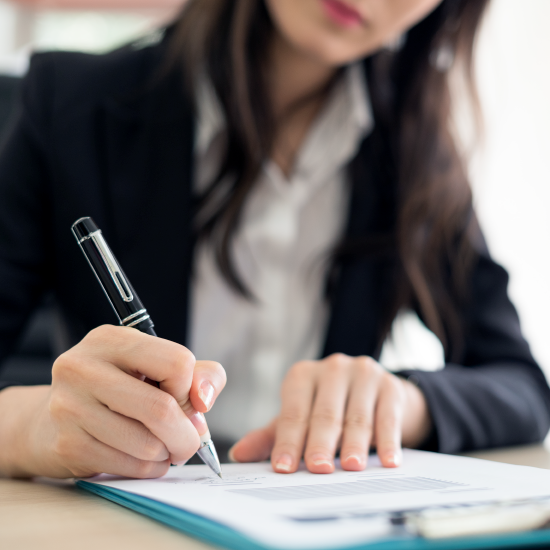 Video technology for primary and secondary education (K-12)
Discover how you can provide a safe and positive environment for students and staff with video technology that's easy to use.
Aproveche todas las ventajas de Milestone
Confíe en la tecnología de vídeo de Milestone, con soluciones probadas en más de 500 000 instalaciones de clientes y 25 años de experiencia en el sector.
Red mundial de socios
Acceda a la experiencia y la asistencia de nuestros más de 11.000 revendedores e integradores en todo el mundo.
Plataforma abierta
Obtenga una solución totalmente configurable con las posibilidades casi ilimitadas de nuestro software de plataforma abierta.
Inversión a prueba de futuro
Añada y elimine dispositivos a medida que evolucionen sus necesidades con nuestro sencillo modelo de licencia por dispositivo.
Reserve una demostración individual
Vea Milestone en acción con una demostración personalizada para su empresa y sus necesidades.