Wir lernen Ihre Sprache noch!
Wir arbeiten fieberhaft daran, alle Seiten auf milestonesys.com in so vielen Sprachen wie möglich verfügbar zu machen. Aber dieser Prozess braucht Zeit. Während alle unsere Funktionen mehrsprachig sind. Einige Seiten, wie diese hier, sind noch nicht in Ihrer Landessprache verfügbar.
Vielen Dank für Ihr Verständnis!
A smart city is a safe city
City planners are thinking in new ways, using connected video technology to inform data-driven decisions and improve the city dwellers living experience.
Check out our new ebook, detailing ideas for building your safe city.
Improving the lives of residents
Connected video technology enables decision makers and first responders to make better decisions faster and prevent incidents before they escalate. In turn, your residents will have a greater sense of security and well-being, allowing them to enjoy urban living at its best. Explore how Milestone Systems can help you create a safer city with our open platform software.
Keep your city safe by connecting people and data. Download this eBook to discover technologies that are closing the gap between operators and authorities, increasing efficiency and shared insights. We'll explore 5G and loT connectivity, security enablement using AI, situational awareness, how to gain actionable insights beyond security, and more.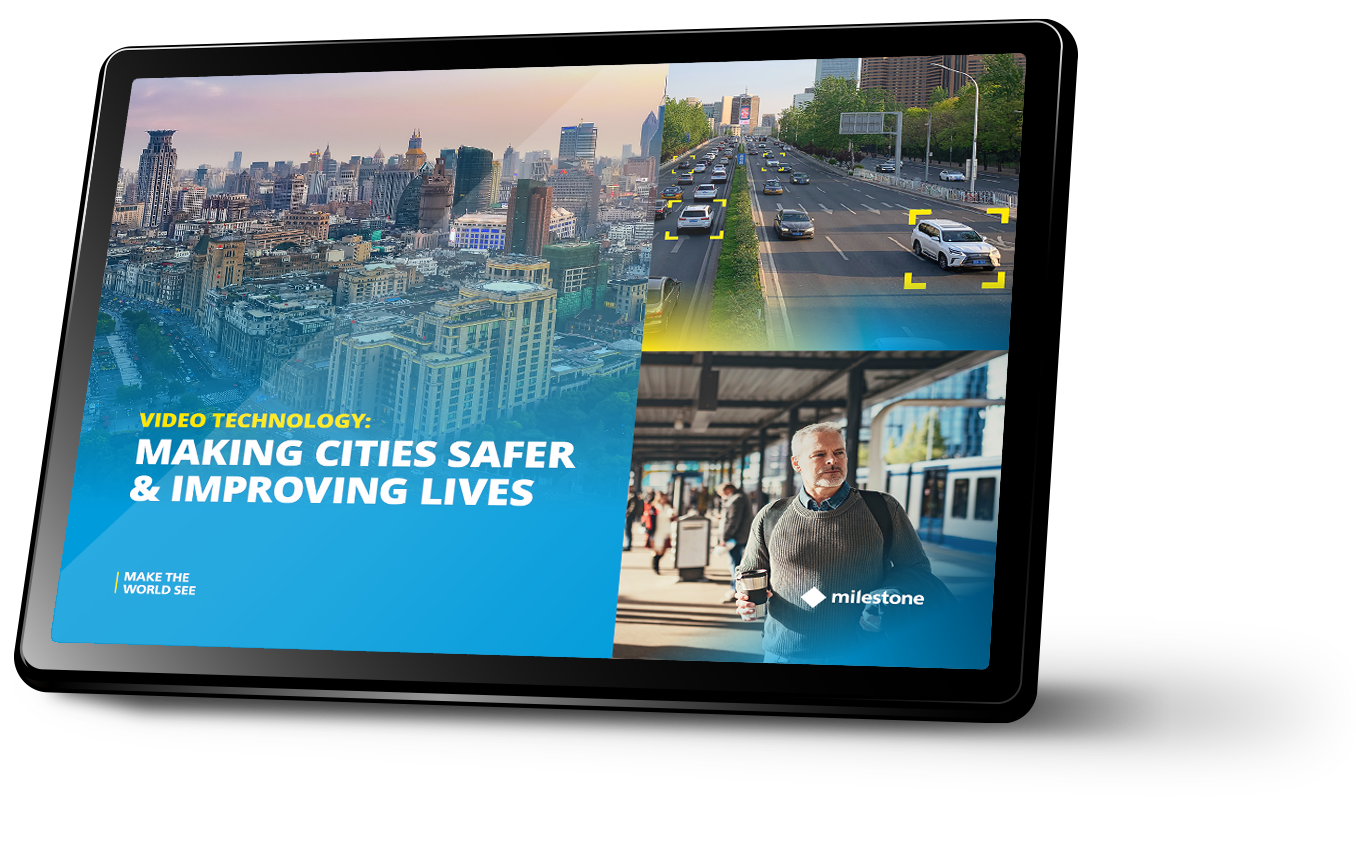 Discover best practices to improve your city's traffic and transporation. Download our Mobility eBook to discover video technology that can help improve your city's mobility, safety, and long-term sustainability.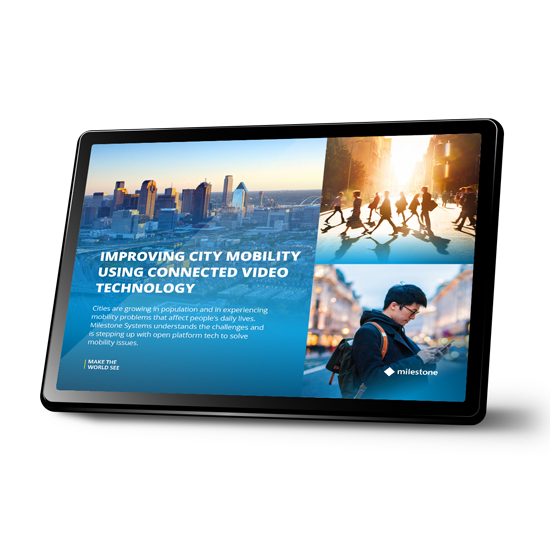 Enhance your city's ability to respond proactively
Video technology allows city authorities to improve safety across the board - from surveillance and situational awareness to crowd management and predictive analytics. Using XProtect® as the connected video core, law enforcement, emergency services, security operators, and others can react faster to incidents.
Detect abnormal behavior when crowds gather
Maintain safety, detect abnormal behavior, or provide a convenient and smooth experience at events or transportation hubs. These goals are available using technologies ranging from digital signage to heatmapping and crowd counting.
Improve communication across departments
Move beyond security with your video technology platform. XProtect video management software helps you operate effectively, enhancing your ability to leverage security assets to improve the lives of people in your city.
An open platform improves entry authorizations
Access control is about more than gates and locks when paired with security video. A modern integrated system leverages many security tools to verify personnel identities and determine threats using connected data and technology.
Find people and objects using advanced technology
Speed up your search for people and objects with XProtect Rapid REVIEW. It lets you review hours of video in minutes and pinpoint people or objects of interest. As a result, the data turns video into evidence and action.
Stay ahead of real-time incidents
With the ability to monitor surveillance video anywhere, law enforcement officers have full situational awareness. Better information about a developing situation allows a proactive response so police can react quickly to events and prevent harmful incidents.
Public Safety in Downtown Houston
The Houston Living Lab is a collaborative effort hosted at the George R Brown Convention Center in Houston, TX. It leverages big data and evolving technologies to deliver capabilities to public safety professionals. See how the city departments coordinate their efforts to get more out of their video technology investments. Watch the video to learn more.
14 success stories show how video technology improves city living
This eBook presents real-life customer stories showing how cities worldwide use XProtect video technology platform to solve diverse challenges.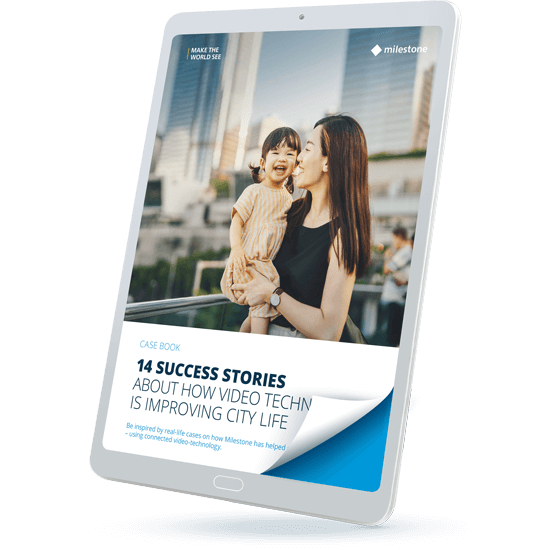 Ready to discuss your city's needs?
Milestone has a team of security experts ready to discuss your needs. Get in touch with us to learn more today.