Vi er stadig i gang med at lære dit sprog at kende
Vi arbejder hårdt på at gøre alle siderne på milestonesys.com tilgængelige på så mange sprog som muligt. Men denne proces tager tid. Selvom alle ​​vores funktioner er flersprogede. Så vil der være nogen sider, som denne, der endnu ikke er tilgængelig på dit sprog.
Tak for din forståelse.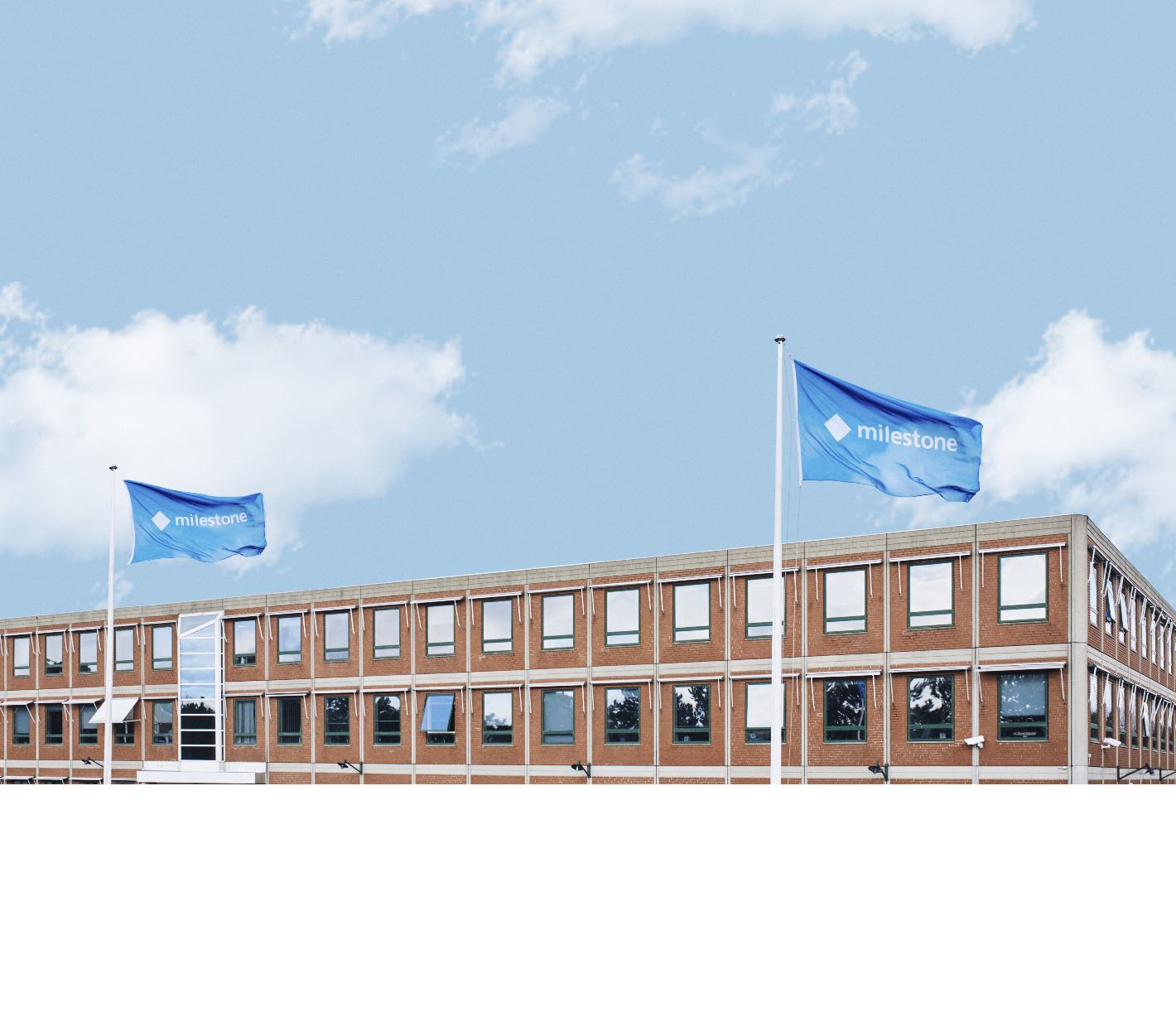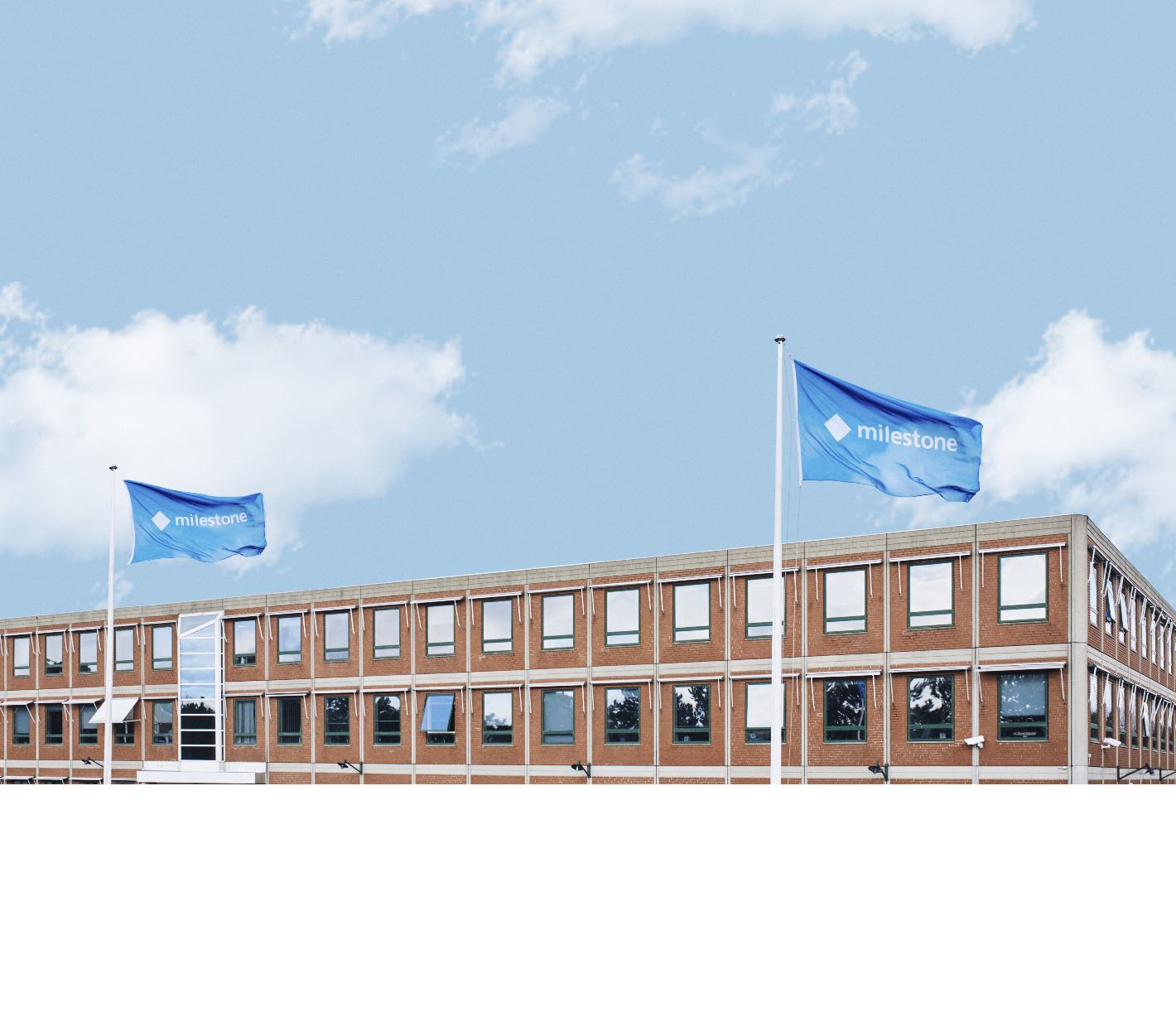 Milestone Systems
A global leader in open platform IP video management software
Milestone Systems is a leading provider of open platform video management software; technology that helps the world see how to ensure safety, protect assets and increase business efficiency. Milestone enables an open platform community that drives collaboration and innovation in the development and... use of network video technology, with reliable and scalable solutions that are proven in more than 500,000 installations worldwide. Founded in 1998, Milestone is a stand-alone company in the Canon Group.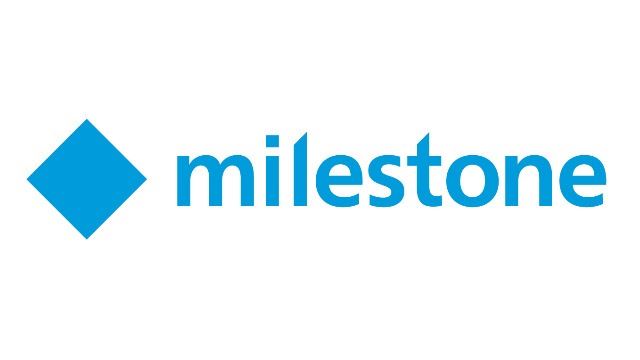 Platinum Partner
Area of operation:
Frederiksberg, Denmark - Region Zealand - Copenhagen, Denmark - Danmark
Denmark
View all areas of operation (132)

Luk

USA - Fredericksburg, Gillespie County - Honolulu, Honolulu County
United States

Murmansk, Gorod Murmansk - Rusland
Russia

Ungarn
Hungary

Peru
Peru

Antigua og Barbuda
Antigua and Barbuda

Argentina
Argentina

Bahamas
Bahamas

Mexico
Mexico

Barbados
Barbados

Bermuda
Bermuda

Brasilien
Brazil

Canada
Canada

Caymanøerne
Cayman Islands

Chile
Chile

Colombia
Colombia

Costa Rica
Costa Rica

Curaçao
Curacao

Den Dominikanske Republik
Dominican Republic

Ecuador
Ecuador

El Salvador
El Salvador

Guatemala
Guatemala

Honduras
Honduras

Jamaica
Jamaica

Nicaragua
Nicaragua

Panama
Panama

Paraguay
Paraguay

Puerto Rico
Puerto Rico

Trinidad og Tobago
Trinidad and Tobago

Turks- og Caicosøerne
Turks and Caicos Islands

Uruguay
Uruguay

Jomfruøerne
Virgin Islands, U.S.

Bangladesh
Bangladesh

Mongoliet
Mongolia

Nepal
Nepal

Australien
Australia

Kina
China

Fiji
Fiji

Hong Kong
Hong Kong

Indien
India

Indonesien
Indonesia

Japan
Japan

Macau
Macau

Malaysia
Malaysia

Maldiverne
Maldives

New Zealand
New Zealand

Filippinerne
Philippines

Singapore
Singapore

Sri Lanka
Sri Lanka

Taiwan
Taiwan

Thailand
Thailand

Vietnam
Vietnam

Armenien
Armenia

Hviderusland
Belarus

Cypern
Cyprus

Færøerne
Faroe Islands

Finland
Finland

Grønland
Greenland

Island
Iceland

Israel
Israel

Kuwait
Kuwait

Kyrgyzstan
Kyrgyzstan

Luxembourg
Luxembourg

Mauritius
Mauritius

Moldova
Moldova

Monaco
Monaco

Montenegro
Montenegro

Slovakiet
Slovakia

Slovenien
Slovenia

Afghanistan
Afghanistan

Albanien
Albania

Algeriet
Algeria

Angola
Angola

Østrig
Austria

Aserbajdsjan
Azerbaijan

Bahrain
Bahrain

Belgien
Belgium

Benin
Benin

Bosnien-Herzegovina
Bosnia and Herzegovina

Botswana
Botswana

Bulgarien
Bulgaria

Burkina Faso
Burkina Faso

Elfenbenskysten
Cote d´Ivoire

Kroatien
Croatia

Tjekkiet
Czech Republic

Egypten
Egypt

Estland
Estonia

Etiopien
Ethiopia

Frankrig
France

Georgien
Georgia

Tyskland
Germany

Grækenland
Greece

Irak
Iraq

Irland
Ireland

Italien
Italy

Jordan
Jordan

Kazakhstan
Kazakhstan

Kenya
Kenya

Letland
Latvia

Libanon
Lebanon

Libyen
Libya

Liechtenstein
Liechtenstein

Litauen
Lithuania

Malta
Malta

Marokko
Morocco

Mozambique
Mozambique

Namibia
Namibia

Holland
Netherlands

Nigeria
Nigeria

Norge
Norway

Oman
Oman

Pakistan
Pakistan

Palæstina
Palestinian Territory, Occupied

Polen
Poland

Portugal
Portugal

Qatar
Qatar

Rumænien
Romania

Saudiarabien
Saudi Arabia

Senegal
Senegal

Serbien
Serbia

Seychellerne
Seychelles

Sydafrika
South Africa

Spanien
Spain

Eswatini
Swaziland

Sverige
Sweden

Schweiz
Switzerland

Togo
Togo

Tyrkiet
Turkey

Turkmenistan
Turkmenistan

Ukraine
Ukraine

Forenede Arabiske Emirater
United Arab Emirates

Storbritannien
United Kingdom
Platinum
Milestone Partner Level
Explore more
Milestone Platinum Partner
Platinum Partners have received the highest level of training and certification in working with Milestone products and are able to offer the full range of Milestone's product portfolio. They have the experience and skills to handle all projects, regardless of complexity.
What we do
See how our products and services can help solve your challenges
Milestone Certification
Milestone tested and validated our solution services for compatibility with Milestone XProtect® video management software (VMS). We also have employees who are certified to work with Milestone IP Surveillance Systems.
Milestone-certificeret
Design Engineers
23
---
Milestone Certified Design Engineers (MCDE) are certified to design highly-complex Milestone IP surveillance systems.
Milestone-certificeret
Integration Engineers
18
---
Milestone Certified Integration Technicians (MCIT) have the proven ability to install and configure moderately complex XProtect Advanced VMS installations with 100-500 cameras.
Milestone-certificeret
Integration Technicians
32
---
Milestone Certified Integration Engineers (MCIE) have the proven ability to install and configure complex XProtect Advanced VMS installations with 100-10,000 cameras.
Milestone Systems
Located at:
---
Banemarksvej 50, 2605 Brøndby, Denmark
Danmark
---
Ул.Донка Ушлинова 2, 1766 София Garitage Park Building 1, Floor 2, 1756 в.з. Малинова долина, Sofia, Bulgaria
Bulgarien
Læs mere

Luk

---

Fannys väg 3, 131 54 Nacka, Sweden
Sverige

Forenede Arabiske Emirater

---

BT BUILDING - Al SufouhDubai Internet City - Dubai - United Arab Emirates
Forenede Arabiske Emirater

---

Landmark, 450 Brook Dr, green Park, Reading RG2 6UU, UK
Storbritannien

---

5300 Meadows Rd #400, Lake Oswego, OR 97035
USA

---

R. Joaquim Floriano, 466 - Itaim Bibi, São Paulo - SP, 04534-002, Brazil
Brasilien

---

Piso 18, Av. Paseo de la Reforma 389, Cuauhtémoc, 06500 Ciudad de México, CDMX
Mexico

---

A 5/8 Rogers St, Port Melbourne VIC 3207, Australia
Australien

---

48/11, 8th Main Rd, Mount Layout, Malleshwaram, Bengaluru, Karnataka 560003, India
Indien

---

2-chōme-13-29 Kōnan, Minato City, Tokyo 108-0075
Japan

---

134 Teheran-ro, Yeoksam 1(il)-dong, Gangnam-gu, Seoul, South Korea
Korea, Republikken

---

9 Avenue Edouard Belin, 92500 Rueil-Malmaison, France
Frankrig

---

10 Eunos Rd 8 408600
Singapore

---

Landsberger Str. 155-315, 80687 München, Germany
Tyskland

---

Via M. Arnesano, 2, 20092 Cinisello Balsamo MI, Italy
Italien

---

Marfa Building Block M 4th Floor, بيروت، Lebanon
Libanon

---

Hoge Mosten 60, 4822 NH Breda, Netherlands
Nederlandene

---

4-Y Dobryninskiy Pereulok, 8, Moskva, Russia, 119049
Rusland

---

Building B, Stoneridge Officepark, 8 Greenstone Pl, Edenvale, Johannesburg, 1609, South Africa
Sydafrika

---

Carrer del Dr. Trueta, 183, 4, 9, 08005 Barcelona, Spain
Spanien