October 14, 2019
When looking to upgrade its existing video surveillance system, Sheffield Hallam University (SHU) turned to Milestone Systems flexible and open XProtect video management software (VMS). Approximately 300 cameras are now installed across the campus, all running on XProtect Corporate.
SHU's security challenge
SHU is the 11th largest university in the UK with around 31,000 students. It has two campuses based in Sheffield, one in the city center and another 1.5 miles away in south-west Sheffield; along with other facilities in the city, security is paramount for the university. The security team at SHU required complete visibility over the many students and staff members across its campus locations, something that wasn't possible on its legacy analogue CCTV system. It looked to upgrade the old system with a newer Internet Protocol (IP) system that could send and receive data over SHU's extensive network. It was important to the SHU team that the new solution could seamlessly plug into their existing network, with no need for third party links or re-architecture. It needed to make use of the high-speed connection that SHU has throughout Sheffield, whilst remaining secure and segregated. The new system also had to work with SHU's Axis cameras. SHU additionally wished to move away from a vendor-driven hardware option to a more software-driven one that enabled them to run certain services in-house and take advantage of educational discounts the university receives.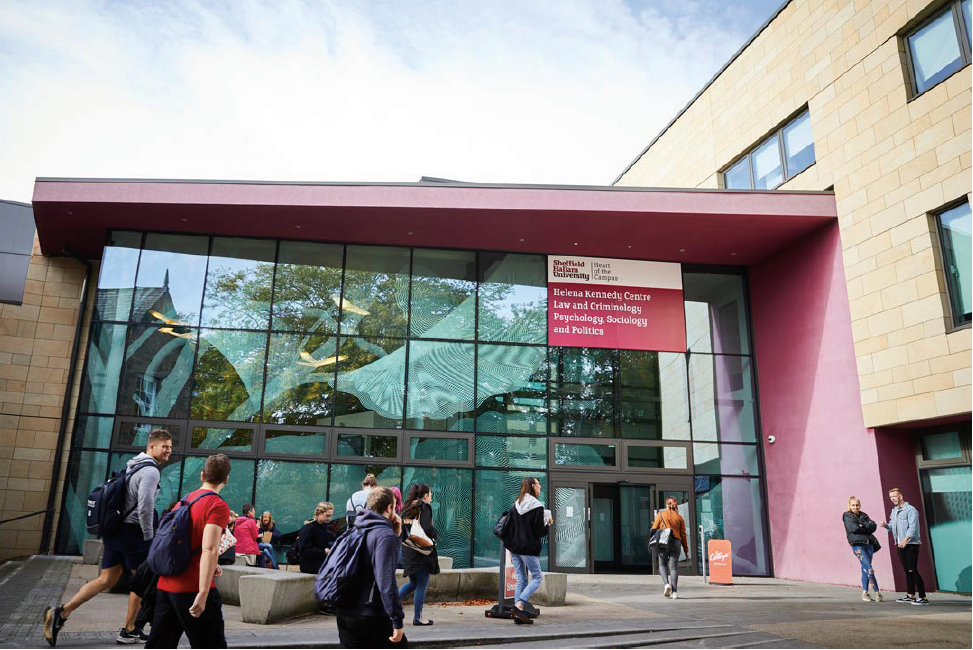 Why SHU chose Milestone
Milestone was an attractive proposition to SHU for several reasons, including its ability to support Axis cameras, run on SHU's existing fibre network and integrate with other hardware and applications. SHU has a very busy security control room that has numerous signals coming from alarms, disabled refuge units (an alert system for emergency assistance), video cameras, intercoms and fire alerts. Milestone's open platform will allow SHU to consolidate these different systems into one user-friendly location for its security team, while XProtect's intuitive interface was easy to master, even by those new to the system.

Before deciding on Milestone, SHU's security team conducted site visits of several existing Milestone clients, including West Yorkshire Police. In many ways, this clinched the deal as the SHU security team was impressed with the use of video surveillance across the police force and encouraged by the feedback from officers.
SHU's new Milestone security system
Now there are approximately 300 cameras across the SHU campuses, running on XProtect Corporate. This number will increase to around 400-500 cameras as further buildings are developed by the university.

SHU runs its video system on Milestone's 2018 release, with regular upgrades that can be introduced with no downtime. Milestone works within SHU's virtualised environment, fitting easily into its original model for providing IT services. This, coupled with Milestone's open system, allows SHU to leverage better platforms and use more state-of-the-art hardware.
A speedier system
It can also test proofs-of-concept more easily, sometimes in a matter of minutes. As SHU Infrastructure Analyst, Richard Smith, explains, "Someone can come and ask us if something is possible. After a quick reconfiguration we can turn to them and say 'There you go, it's working' - the speed to implement services and change is brilliant." While XProtect was implemented with a phased-in approach, concepts were quickly picked up by the team. They have already confirmed that the system is professional, reliable and time-saving. One significant time-saving operation is the use of the smart search and sequence search feature - this enables the team to quickly review video footage versus traditional playback. Integration with an LPR module has automated a barrier along one SHU service road. Recognised vehicles are now let through by the system, stopping endless interruptions throughout the day for operators, and freeing them to focus on other tasks.

Further integrations are now being investigated to help the team further, notably around scheduling the locking of doors and alarming buildings, which is currently a time-consuming, manual task. Facial recognition and heat mapping on campuses are also being explored, something that has been made possible because XProtect is open and the Milestone community is large. As Richard notes, "A lot of future plans can now be built on Milestone's capabilities."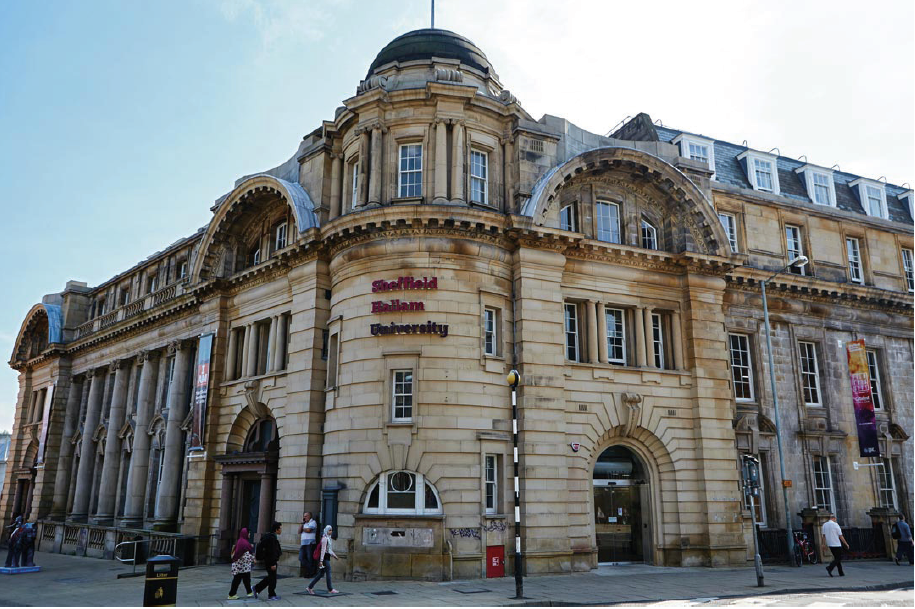 Immediate results
SHU benefitted immediately from the new system. Clearly there are the aforementioned time-saving benefits and efficiencies, along with emerging maintenance savings. But the systems also brought increased performance, which in turn led to savings on planned server investments while also reducing the associated carbon footprint. Finally, XProtect is also more scalable, with 12 network recorders reduced to just two with the new platform.

Of course, the most notable benefit has come from Milestone's open platform that has given SHU much greater flexibility for future plans. SHU also has a development system to test new integrations and concepts, before rolling-out across campus.

As Richard elaborates, "The beauty of that is that it's enabled us to pick and choose the hardware - where previously we've had to use vendor-supplied hardware. The university has its own contracts with IT suppliers where we get educational-based pricing on hardware, so it's enabled us to go out and purchase the hardware and use Milestone software on-top of it. We're getting the best of both worlds!"