March 11, 2021
This interview with Xinshuang
Wei, Solutions Engineer of APAC
touches on her experiences and outstanding achievements in the male-dominated fields of IT engineering and marathon races. From her upbringing and personal interests, to her perspectives on how women contribute greater diversity of ideas and skillsets to the male-dominated IT industry, Xinshuang shares her personal philosophy in life and encourages women to look beyond gendered labels and pursue their aspirations and passions.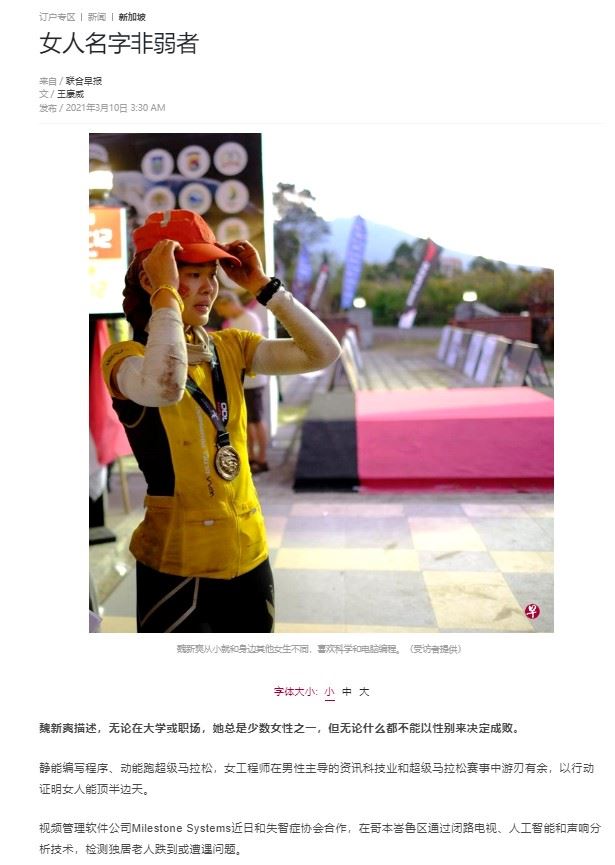 The article also mentions Milestone as a leader in innovative video management solutions that provides cutting-edge business solutions for social good, including helping to care for elderly people living alone in Kebun Baru.
This article was orignally published on
Lianhe Zaobao
(in Chinese).