January 22, 2021
While it was once commissioned to defend the nation, today the USS Midway protects guests onboard the popular aircraft carrier museum. Using Milestone System's open platform video management system (VMS), the USS Midway Museum combines high resolution cameras with creative video storage options to meet the attraction's long-term archiving demands.
Commissioned in 1945, the USS Midway is the longest-serving aircraft carrier of the 20th century. As the first in a three-ship class of large carriers, the Midway featured an armored flight deck with a powerful air group of 120 planes. The Midway played a critical role in such conflicts as the Cold War, Korea, Vietnam, and the Persian Gulf before it was decommissioned in 1992 and later donated to the non-profit San Diego Aircraft Carrier Museum organization.
Today, the historical aircraft carrier is docked in the San Diego harbor and open to the public. Since 2004, the USS Midway Museum has been the area's #1 tourist attraction, welcoming nearly 1.5 million visitors annually. Based on public gathering restrictions due to the coronavirus pandemic, the Midway temporarily closed to the public in 2020, and video tours were made available on the
museum website
.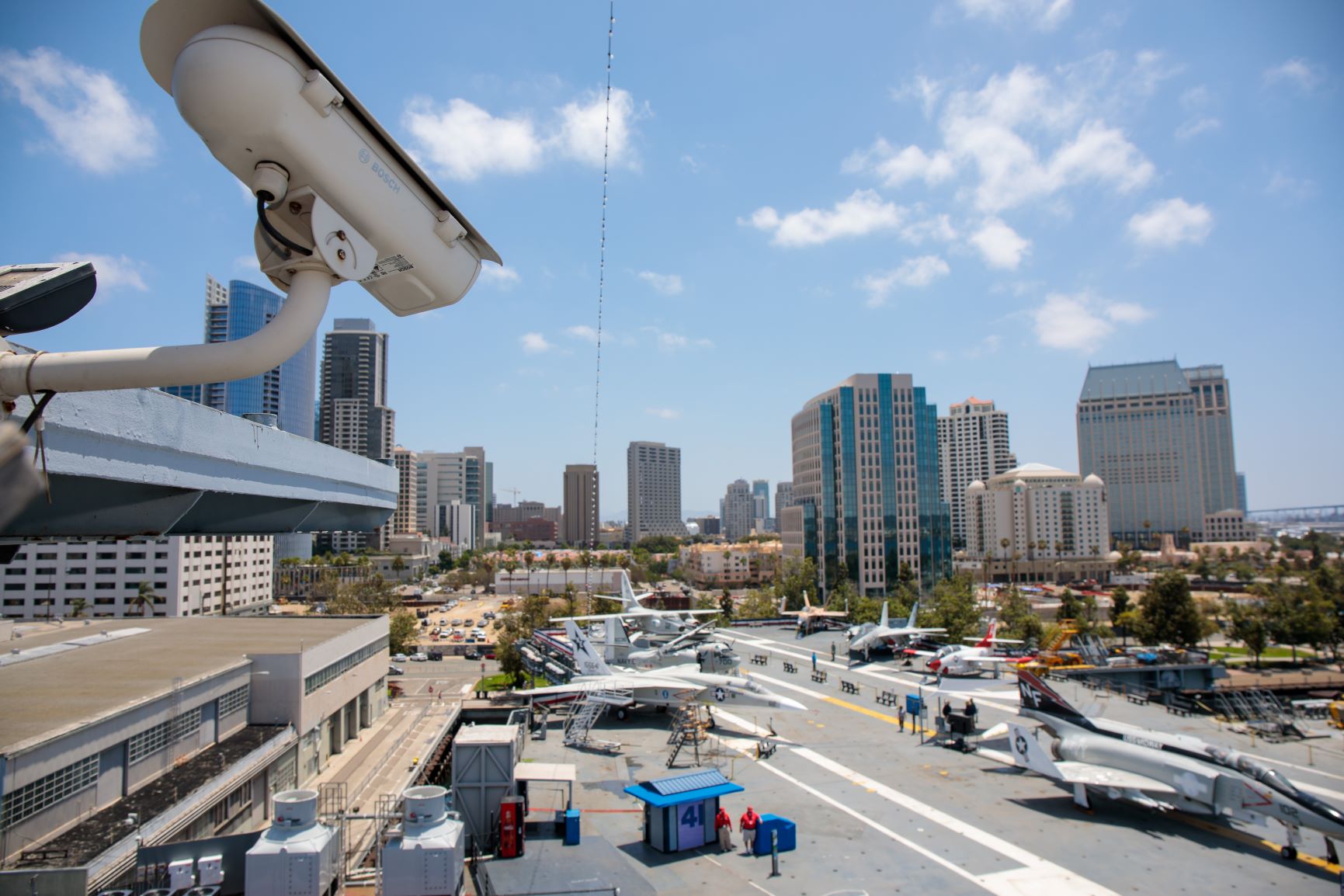 Challenges of Museum Safety
Joe Gursky, Director of IT for the USS Midway Museum since 2013, had clear ideas in mind on how to best approach the museum's unique monitoring needs.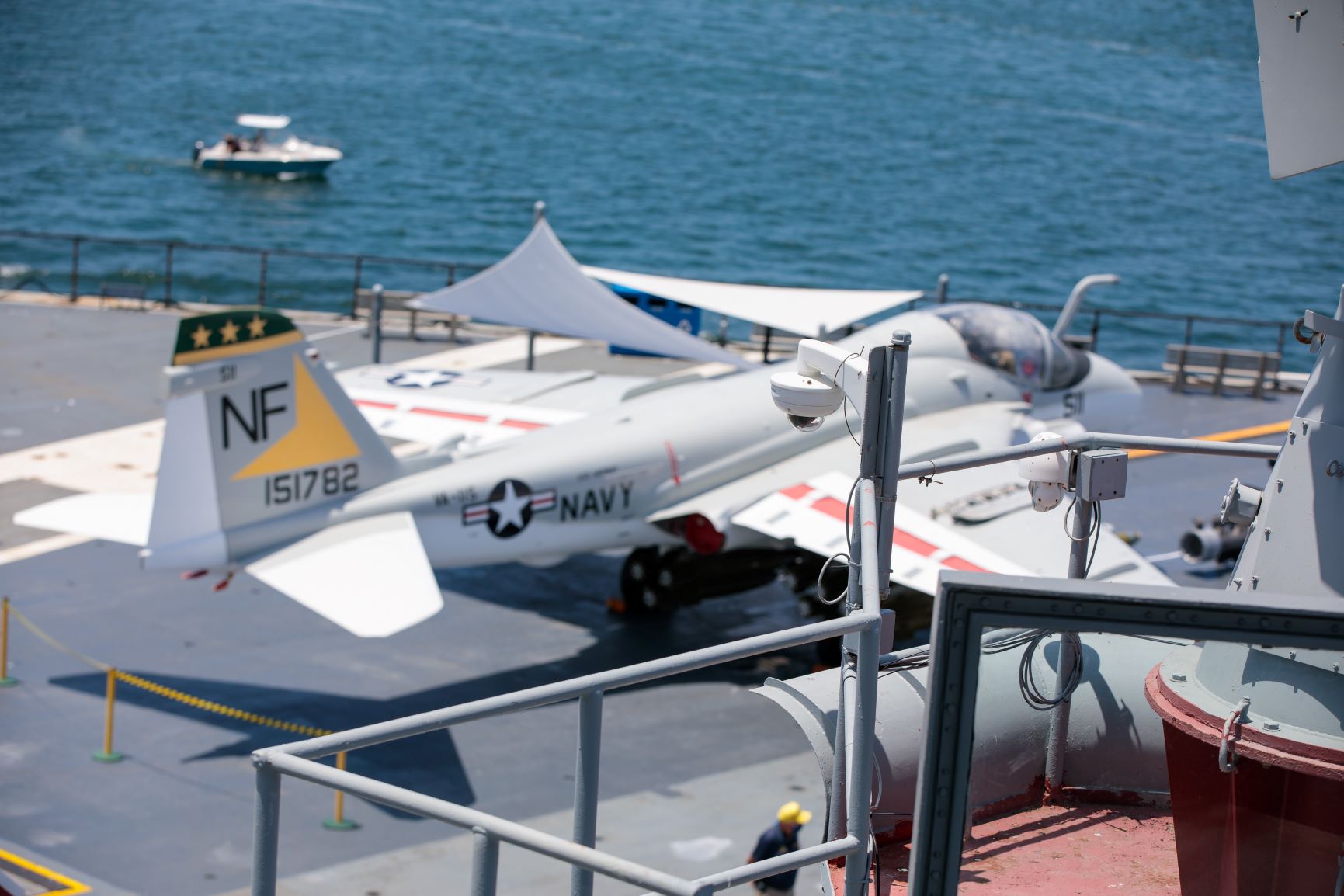 From the beginning, Gursky and his team spearheaded the project internally, with support from San Diego-based integrator and installing partner, Layer3 Security Services. The team knew they needed a leading-edge installation, so
Milestone Systems XProtect
open platform VMS was the logical choice. San Diego-based National Security Works (NSW) has helped the museum maximize its effectiveness.
Managing Liability with Accountability
Gursky explained that over the years, as with other attractions, liability has become a growing concern. Longer-term video retention has been vital in debunking false claims or establishing liability in the event of an incident. And due to the high quality of their surveillance system, when an accident does occur, the team is notified immediately, and medical assistance is deployed.