Milestone's new Chief Revenue Officer was a champion speed skater in her native Yugoslavia. Off the ice, she is still sprinting for gold.
Ilijana Vavan was on track to achieve Olympic glory when she was dealt a blow that put the brakes on her speed-skating career. Having become a champion skater in her native Yugoslavia, Ilijana was preparing to relocate to the Netherlands, a nation that has excelled at the winter sport.
A few months before she was due to make the trip, a letter arrived to say that her Dutch trainer had died of a stroke at age 44. It was a loss from which Ilijana struggled to recover. "That was a hit for me," she says. "That was the beginning of the end."
Although she never made it to an Olympic podium, Ilijana is thankful she had the opportunity to compete at such a high level. She has maintained an active lifestyle and likes to go to the gym, run, ski, swim, and play tennis in her spare time, as well as participate in cultural activities, cookery courses and wine tastings.
Her skating experience has also come in handy in her work life. "It helped me a lot in my career," she says. "Why? Because I see many, many similarities between business and sport."
For example, regardless of whether athletes compete in individual or team sports, they must be disciplined. The same goes for people in business. "No matter how good you are, how talented you are, if you are not disciplined, you will not be successful," says Ilijana.
Sport also teaches endurance – "You have those days that you don't feel like training, you don't feel like playing, you don't feel like competing, but you have to," says Ilijana. It also teaches you how to set and exceed targets.
Ilijana, who has joined Milestone as our new Chief Revenue Officer, has brought her sporting knowledge to leadership roles too. A team coach can have the best players in the world, she says, but unless they put them into positions in which they excel, and unless they create strong tactics and strategies, they will not win. "That's the role of the leader."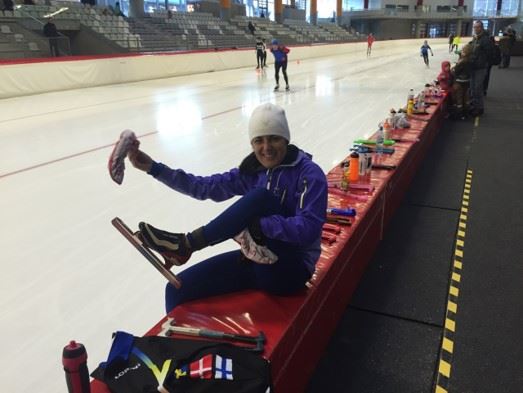 One of Ilijana's main motivations for joining Milestone is the company's people-first approach, which resonates with her personal beliefs. She recalls Richard Branson's motto, "If you take care of your employees, they will take care of the clients."
"I fully agree with that," says Ilijana. "I love motivating people. I like to see people succeed. I like to see people develop. It's an element of coaching, of talking, of spending some time together. That's something that really appeals to me. That's my personal background and vision."
Communication skills
Born in Sarajevo, Yugoslavia, modern day Bosnia–Herzegovina, Ilijana says she was "quite a fortunate child", growing up in a supportive household with her sister. While she was at school, Ilijana discovered her talent for speed skating and competed internationally at a junior level. She also found she had a knack for mathematics.
Computer science always seemed like the right fit for Ilijana to study. As well as having a head for numbers, she has always been fascinated by space shuttles and computers. "Even as a child, I always like to play with things that make noise, move around, have lights and are somehow computerized," she says.
The war in Yugoslavia meant she ended up completing her master's degree in computer science at the University of Twente in the Netherlands, where many of her skating friends were based.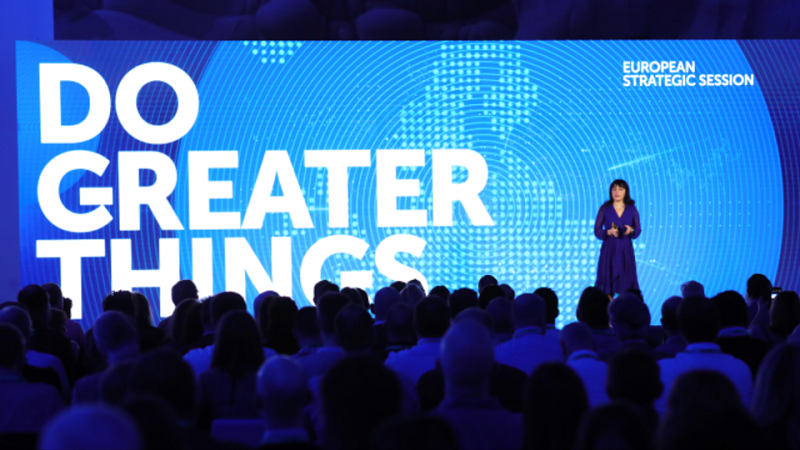 After graduating, Ilijana worked for the Dutch tech company Uniface as a tool engineer. At one point, she was invited to present a company project at an event in Rome. "What we were doing was quite technical, but I presented it in such a way that everybody could understand what I was talking about. So, it was not a very dry and boring technical speech, but it was something the audience could actually listen to and get excited about."
The speech was such a hit that Ilijana was encouraged to make use of her communication skills and moved into roles where she evangelized the technology instead of programing it. She switched from engineering into pre-sales roles and continued into sales and sales management as her career progressed, with stints at business intelligence software company BusinessObjects and IT firm Oracle.
The majority of Ilijana's working life to-date was spent at Microsoft. She initially worked in the company's Dutch offices before she was promoted to director of enterprise solution sales for eastern Europe at its base in Munich, where she lives today with her husband, 19-year-old son, and pet beagle. "I have to say, Microsoft taught me a lot of things about business, about leadership, about technology," she says, praising the company's training programs.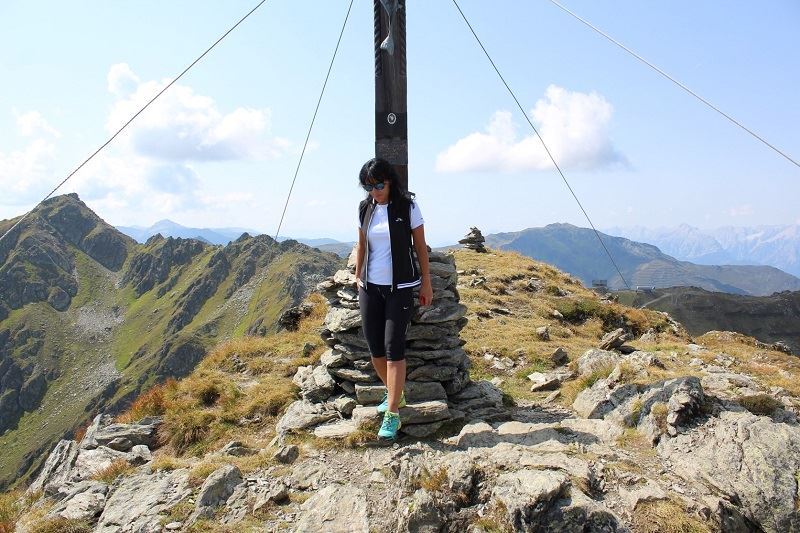 After 11 years at Microsoft, Ilijana moved to the Russian cybersecurity and antivirus company Kaspersky, initially as its director of corporate sales for western Europe before climbing the ranks in various other senior executive leadership roles.
When she joined Kaspersky, the company was in the midst of changing from being a start-up business to a serious, larger company. "For me, it was actually a perfect match because I could apply everything I learned in Microsoft and help them set up an organization for growth," says Ilijana. "It was quite good for me. I was working with a newly formed sales operations team to get everything set up for a phase of bigger growth."
After leaving to work for the networking hardware company Juniper Networks and rejoining Oracle for a period, Ilijana returned to Kaspersky in 2018 to become managing director of its European operations.
Challenges
Of course, Ilijana's work life has not been without its challenges.
While she has experienced her fair share of daily problems, one of the most difficult periods in her career was when Kaspersky was accused of having ties to the Russian government, allegations that the company has long denied. In 2017, then US president Donald Trump banned American federal agencies from using Kaspersky software, a decision that also took its toll on Kaspersky's European business. To deal with the crisis, the Moscow-based company moved its data centers to the neutral territory of Zurich. It also responded to negative commentary with facts about its long-standing relationships with police forces across Europe as well as Europol and Interpol.
After two years at Kaspersky, Ilijana went on to work as chief sales officer at enterprise security company VMRay. She was most recently regional vice president at global software company UiPath before making the jump to Milestone.
An avid traveler, Ilijana recently visited the Milestone team in Dubai while she was on holiday. She came away inspired about the company's growth ambitions and sees lots of "green fields" when it comes to expanding the use cases for Milestone's technology.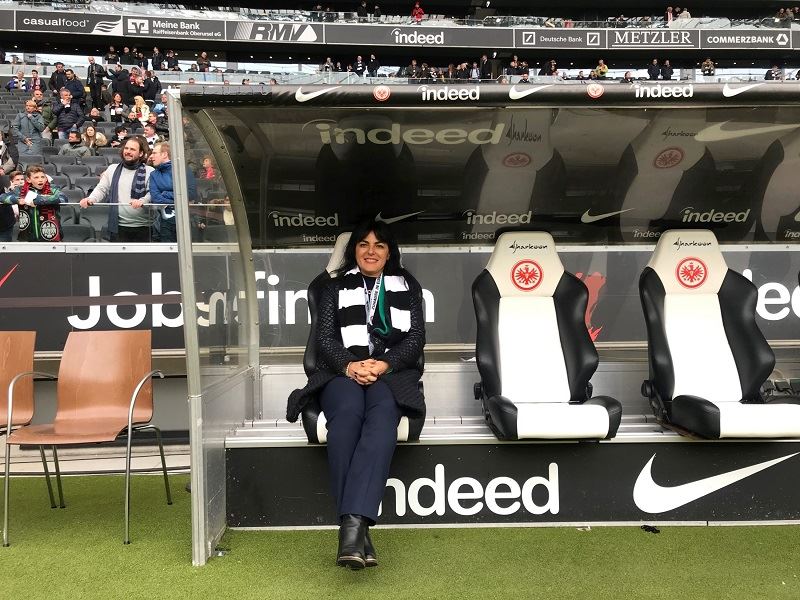 There are two main things on Ilijana's to-do list in her new role as Chief Revenue Officer at Milestone. Number one, she wants to ensure happiness within her own team. Number two, she aims to "achieve and overachieve the targets" having built a solid reputation herself in the security and software industry for surpassing sales goals.