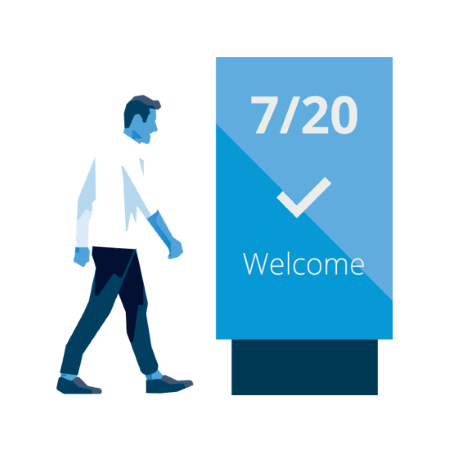 Guide crowds
Companies and organizations must ensure that customers and employees are being guided to avoid those situations, in the best way possible.
Discover how video technology can effectively help you guide crowds
The technologies below can help you guide people through your premises, minimize unnecessary face-to-face interactions and get insights to optimize designated paths.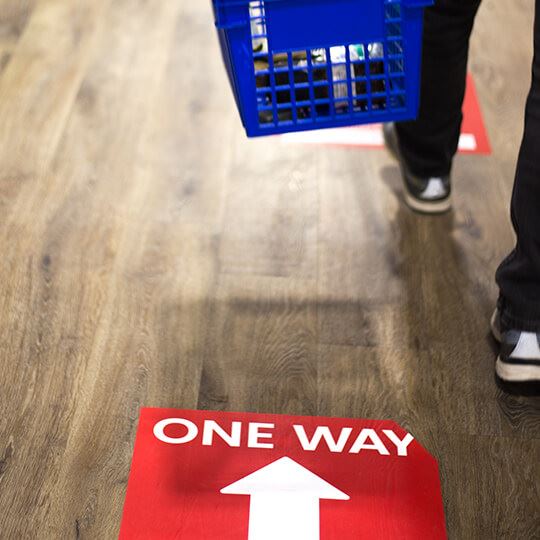 One-way routes
Guide crowds
A challenging situation for social distancing arises when people need to walk in the opposite direction of one another. One simple fix is to establish one-way routes in stores, on platforms and in offices – and ensure that the directions are respected.
To avoid close contact and the risk of congestion, you can control one-way passageways by using one-way detection based on video analytics. That way, your system detects when people are moving against the prescribed walking direction and can, for example, trigger an acoustic signal via the loudspeaker system reminding customers of the correct walking route with the help of digital signage.
Key benefits:
Guide people through your location
Monitor pre-defined routes
Avoid unnecessary face-to-face interactions
Get insights to optimize designated paths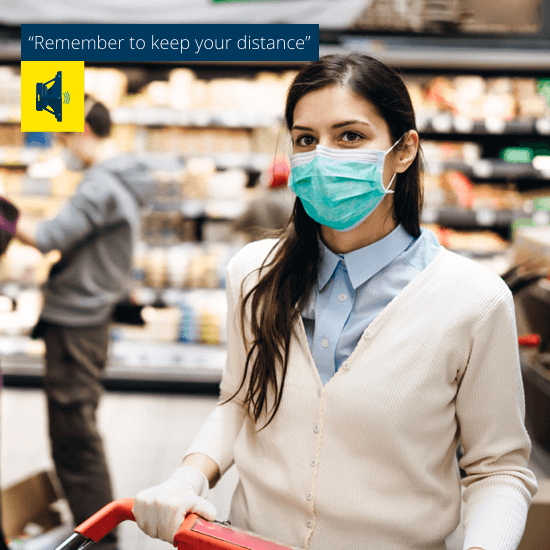 Automated cues
Remind people of safety regulations
During a pandemic, any breach of guidelines requires immediate action. However, it can be challenging for employees to know when to react, as some situations may require additional resources. Automated cues are a less intrusive, yet effective way of reminding people of guidelines.
A video management system can enable other systems to automatically react with cues every time there is a breach of guidelines. The real-time cues enforce quick action from personnel or, even better, with an automatic video or audio response.
Key benefits:
Get real-time notifications of inappropriate behavior
Enable quick action
Avoid having employees handling uncomfortable interactions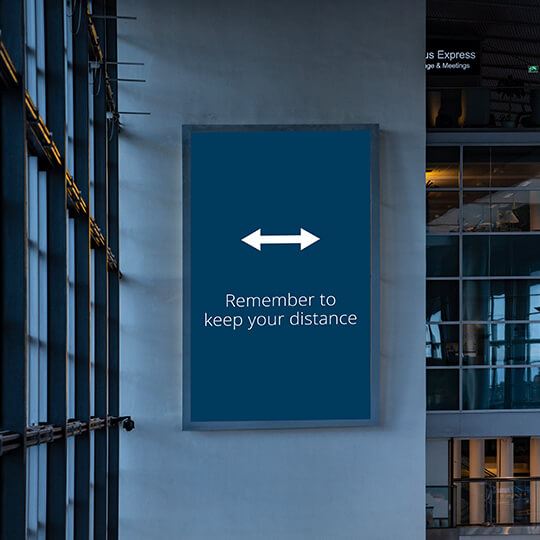 Digital signage
Notify people
Keeping both employees and customers well informed is a cornerstone of managing the measures surrounding Covid-19.
Having video management as a core solution provides the benefit of issuing visual messaging through digital signage systems. You can integrate all your data sources and use digital signage to inform people in real time. With a powerful rule engine, you can control what will be presented on displays, just as you can employ both audio messaging and listening.
Key benefits:
React in real-time
Inform customers or employees of breaches
Prevent exposing employees or customers to unnecessary risk
FREE EBOOK
Download our ebook to discover how 14 video technologies can help strengthen your pandemic response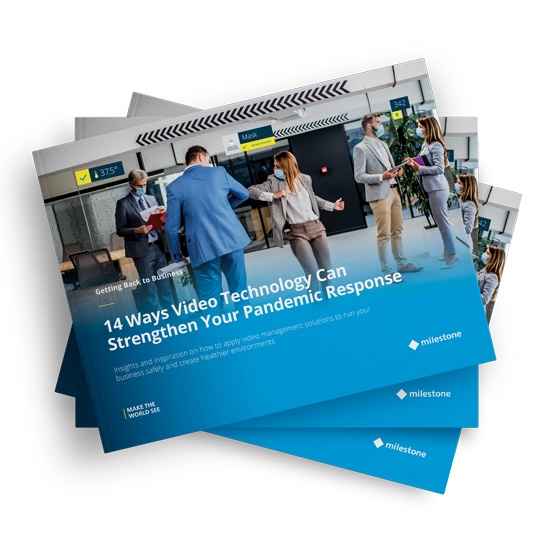 Milestone Marketplace
With Milestone Marketplace, we provide you a full overview of XProtect compatible applications and services available.
Discover more video technologies
This will provide you with valuable information on how video technology can help safeguard your business against COVID-19.