Protect your patients and staff
Treating patients and transforming lives are the goals of every hospital, clinic, and long-term healthcare facility. Milestone Systems helps you achieve these goals while reducing costs, improving care, and protecting people.
The future of healthcare security is connectivity
Discover how Milestone's open platform video technology can help hospitals better protect patients and staff in our rapidly changing world.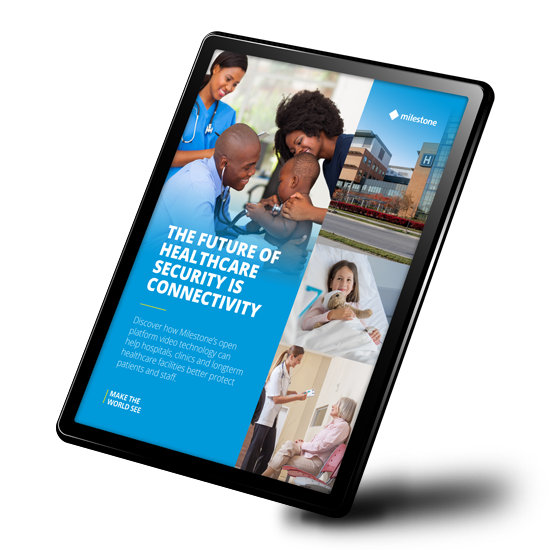 Essential data security solutions for hospitals
In our increasingly interconnected world, hospitals need to protect their security network from an ever evolving threat: cyberattacks. Download this eBook to learn how to protect your hospital.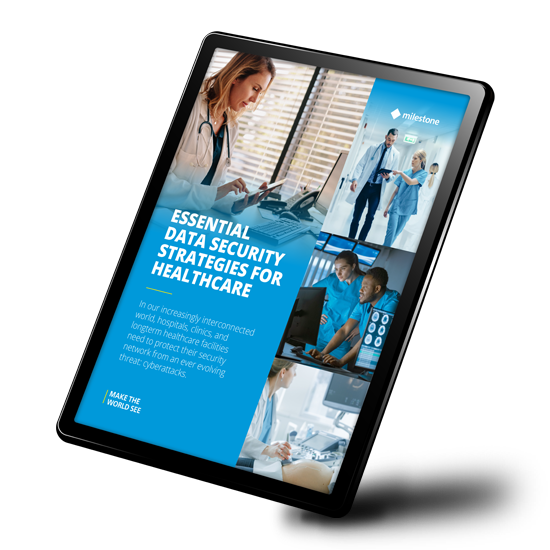 Maximize your facility with powerful insights
If you're ready to improve your video technology for security and operations, then it's time to talk. Schedule an appointment with a healthcare solutions expert to see how video technology can improve operations at your facility and directly affect patients' healthcare experience.