Verified applications and hardware
Trust and reliability are vital in the video surveillance industry. Prior to inclusion in Milestone Technology Partner Finder, all applications, hardware and services undergoes a Milestone verification process.
A verified application, hardware or service means that Milestone has reviewed the verification documentation and that, on the date of this review and to the best of our knowledge, the application or service is compatible with Milestone XProtect® version applied in the testing environment.
Milestone does not guarantee your application, hardware or service nor its functionalities. Milestone does not certify product compatibility for installations that are not comparable with the testing environment.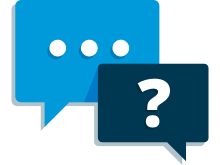 Frequently asked questions
Let us know what you think.
Questions? Comments? Your feedback is important to us.