Support
HOW CAN WE HELP YOU?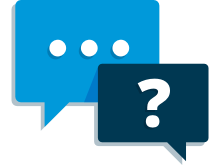 Frequently asked questions
A Technology Partner Finder membership plan allows you to promote your brand and products through product pages on Milestone Technology Partner Finder.
There are three membership levels with a range of benefits, so you can choose which plan is best for your product. Payment starts when you publish your product page.
Our START membership lets you set up an unlimited number of Milestone Technology Partner Finder product pages and get in touch with customers who show interest in your products. It is designed for companies looking for brand awareness and exposure.
Our GROW membership gives you all the benefits of a free membership plus priority and highlighting in search results and insights and analytics.
Our EXCEL membership allows your product to be shown in the top area of the Milestone Technology Partner Finder search page. You will share this area with other premium partners and will always show up when your product page is relevant to the visitor who is searching.
To sign up to promote your product on Technology Partner Finder you start by accepting terms of use and your onboarding process will start. Terms of use for Technology Partners click here. If you are not yet a Milestone Partner see below: The Milestone Technology Partner Program takes an active role in driving the industry by supporting companies that create software and hardware that meet customer needs. For more information, get in touch here.
Milestone Technology Partner Finder is designed to feature software and hardware that are optimized for XProtect®. Examples of products include:
Access control systems integrating alarms and events into a Milestone VMS

PSIM systems using video streams from Milestone VMS

Reference architecture optimizing the use of Milestone VMS with hardware devices or IT infrastructure components.
Technology Partners should have the following:
A text about your product that elaborate on your unique value and how a typical customer can use it to solve a need.
Minimum 3 screenshots, videos or images, that help potential customers understand how your software, hardware, or services work with Milestone's VMS.
Relevant documentation, like installation guides that explain how the software and hardware is integrated with Milestone's VMS and how it is installed.
Your contact information, for when potential customers want to know more about your product. Include local contacts and an estimated response time.
The Milestone certification or verification document for your application or hardware should be ready to upload.
Documentation showing that your software or hardware complies with GDPR regulations.
You must be a Milestone Technology Partner to get your technology offering verified and to join Milestone Technology Partner Finder. Milestone Verification is intended to verify the compatibility of the partner's specific application or hardware. Verification is based on documentation submitted, combined with a current version of Milestone XProtect® video management software (VMS). The technical setup, configuration, testing and operations are done by the partner. The tests and operations done should be documented so that Milestone's engineers can independently verify the overall performance and functionality of the partner's product. The partner can document the tests and operations in the manner that the partner finds appropriate, e.g. free text, screen shots and video clips. Some products are more suited for an online, remote review as a part of the verification. This must be agreed on with the Milestone Verification Team. Once Milestone has received all documentation, Milestone engineers will review it to see if it is possible to proceed to the actual verification step. If not, you will be contacted directly. Contact our Technology Partner team for more information on the verification process and how to join the Milestone Technology Partner program.
Let us know what you think.
Questions? Comments? Your feedback is important to us.