Protection that never closes.
4 Vital Components of a Hospital Security Plan
Whether it's a chaotic or an average day, first shift or third, hospitals are committed to keeping people safe 365 days a year. But their commitment goes beyond just treating patients. Hospitals need to keep their staff, patients, and visitors safe.
When hospitals protect people, they also protect themselves from legal and compliance issues that could arise from accidents, illness, or criminal activity occurring in or around their facilities. Along with a detailed security plan, Milestone Systems' XProtect® can help hospital security in a range of different ways, from monitoring parking lots to protecting patient confidentiality.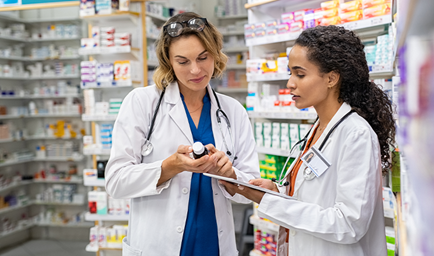 Protecting People
XProtect, an open platform video management software (VMS), acts as your eyes everywhere your security teams can't be. From facial recognition to motion video, XProtect provides teams with critical information that empowers them to make informed decisions and respond quickly when every second counts. For example, when the hospital staff arrives at an incident, two-way audio support gives first responders a means to communicate with the broader security team. The open platform can also enable security to access the video feed from a desktop, tablet, or smartphone, giving them a mobile command center beyond the security office.
Protecting Property
When treating patients gets messy, it's up to hospitals to be on their toes to address spills or contaminated areas as quickly and efficiently as possible. That's where XProtect can help your cleaning crews and facilities people respond urgently. It can also increase readiness in critical parts of the hospital like the ER, ORs, radiology, or ICU. Keeping those areas sanitized and ready to go can improve patient care and your bottom line. There's no time to spare when lives are on the line or when procedures need to stay on schedule.
Sometimes hospitals need to protect themselves from their employees. Loss prevention, drug abuse, and staff misconduct are part of a harsh reality that hospitals must face. XProtect can help protect equipment and pharmaceuticals from theft with remote access to doors or locked cabinets. Additionally, the visibility of surveillance equipment helps to deter theft and curb staff behavior. Beyond security benefits, XProtect can interconnect with building systems, sending notifications when a system such as refrigeration fails.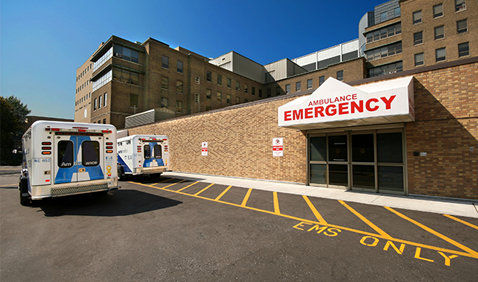 Protecting Reputations and Mitigating Risk
When your hospital is operating every minute of every day, there is a good chance that your decisions and actions will come into question. When they do, XProtect provides the information you need to protect your reputation, stay compliant, and see the truth of the matter. A built-in rule engine makes it possible to automate a wide range of security functions, including triggering different types of notifications, such as an email sent to key personnel when an incident occurs. With XProtect's functionalities, hospitals can better mitigate risk, drastically reduce the time investigating incidents and ensure your investigators don't miss any crucial information.
During and after investigations, XProtect stores evidence to help mitigate additional risks. For example, patient data is stored, encrypted, and protected by authorized logins and user verification.
Protecting Today and the Future
Milestone's XProtect open platform VMS can play a big part in a hospital's success. It's a leading video technology supporting thousands of IP devices, making it one of the most versatile security solutions to integrate into existing systems. Because it can support several departments – including legal, IT, security, facilities, housekeeping, pharmaceutical, and more – costs are spread across multiple departments. When your hospital is ready to expand, XProtect scales to fit your facility's needs and protect everyone who visits your facilities today and in the future.