現在、ご希望の言語に対して、対応中です
私たちは、milestonesys.com上のすべてのページを多数の言語で表示が出来るよう、日々努力しております。しかしながら、この作業には時間を要します。当社の幾つかのページは多言語での表示が可能です。また当ページ同様、ご希望言語に対して、対応中の場合もあります。
ご理解いただきありがとうございます。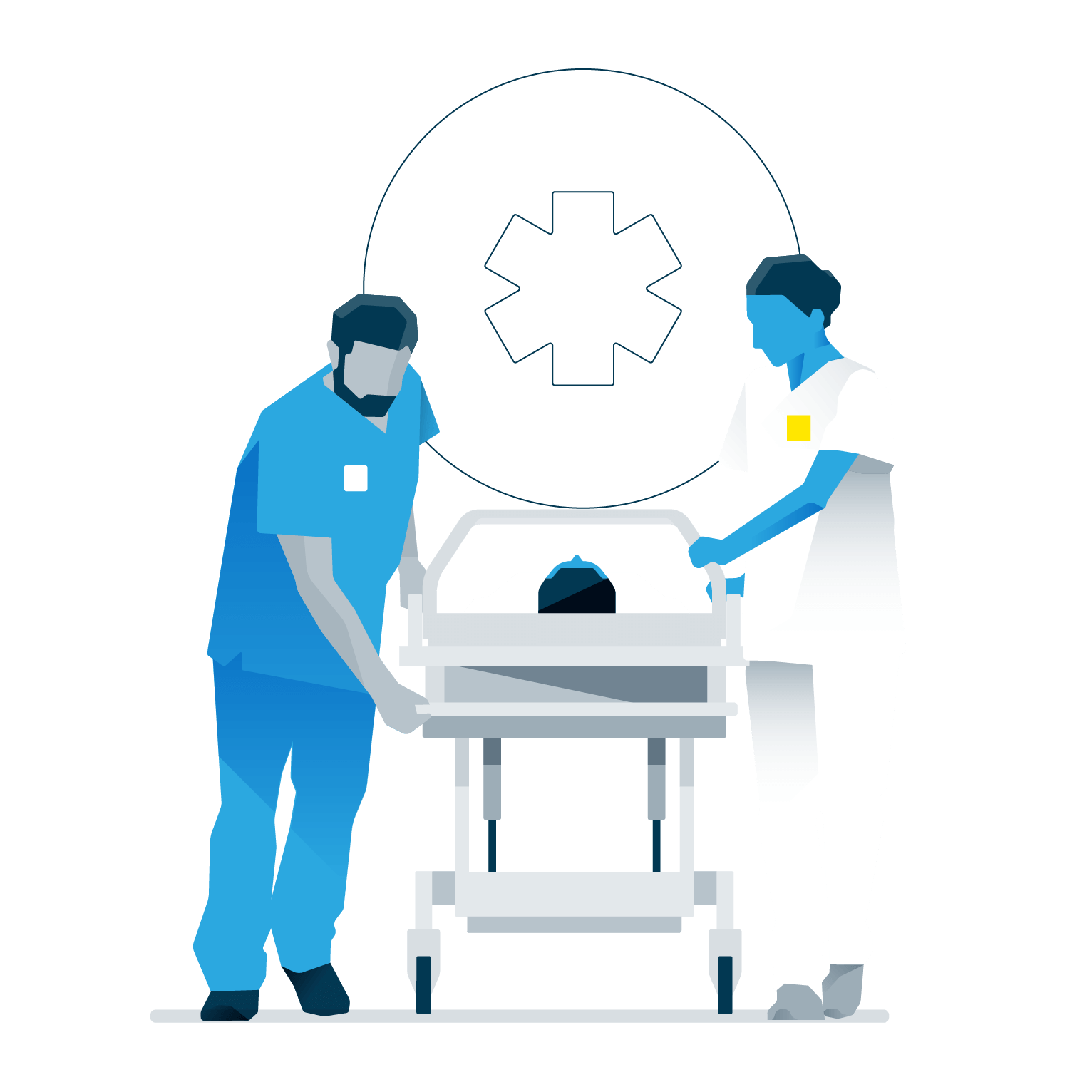 Medical Emergency Response
WHEN EVERY SECOND COUNTS
Emergency management is about four things: mitigation preparedness, response and recovery – all require the right procedures to be in place.
Do you want to stay updated about Milestone
Technology Partner Finder
and other news?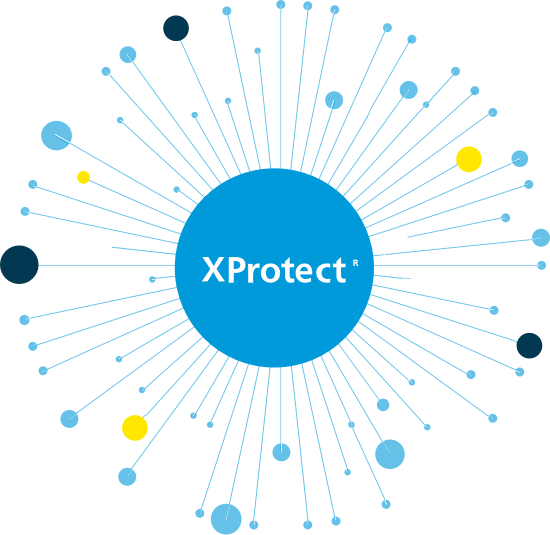 Improve the accuracy
of your insights and procedures
With Milestone XProtect® you can combine the systems and processes needed to locate those who need help and bring the right emergency response to them as quickly as possible.

Visit Milestone Technology Partner Finder to find all the XProtect hardware, software and solution services you need.
GO TO MILESTONE TECHNOLOGY PARTNER FINDER
CREATE A TRULY SAFE ENVIRONMENT
Effective response is all about coordination: cameras, audio sensors, fire alarms, PSIM systems and a lot more can act together to mitigate emergencies and even save lives. See what's possible with our solution models below.
Solution model:
Central monitoring
As remote monitoring becomes more
common, so
too
are central monitoring stations at medical facilities.
These often oversee multiple sites and
are geared to help responders reach
accident sites and assist in giving them aid
.
Medical c
entral monitoring stations
typically
connect and oversee a range of
components including
cameras, audio sensors, alarms, vehicle communication and P
hysical Security Information Management systems
– with drones and body-worn cameras growing in popularity.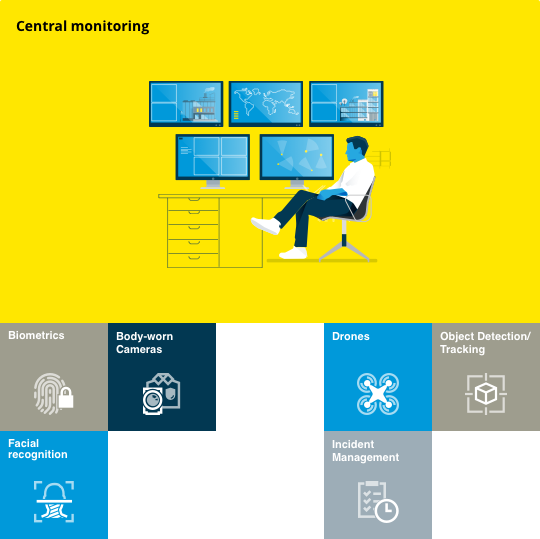 Solution model:
Surveillance
Medical emergencies require strict procedures and swift execution. The right combination of systems and processes working together can locate those who need help and bring the right emergency response quickly.
The kinds of cameras used in
medical-related surveillance include cameras that send alerts
if someone has fallen or has lain prone for a lengthy time
. Audio sensors will also detect screams or gunshots.
Drones
can be sent ahead of responders to detect dangers
such as in fire situation
s
or
locate
people needing help.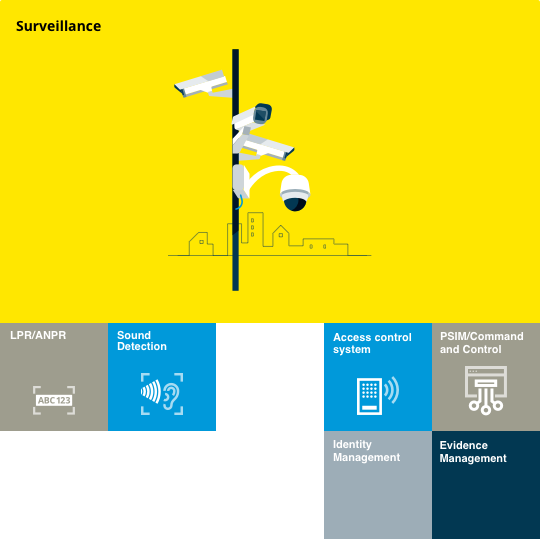 Solution model:
Tracking & monitoring
When accidents happen,
a GPS and tracking systems can
help first responders
to quickly reach the scene.
With remote
monitoring,
video
analytics
software
will
track the movement of the
patients and
note unusual activity such as falling or laying still for extended periods.
Video summary software is
invaluable in reviewing
incidents
and preventing
them from happening again.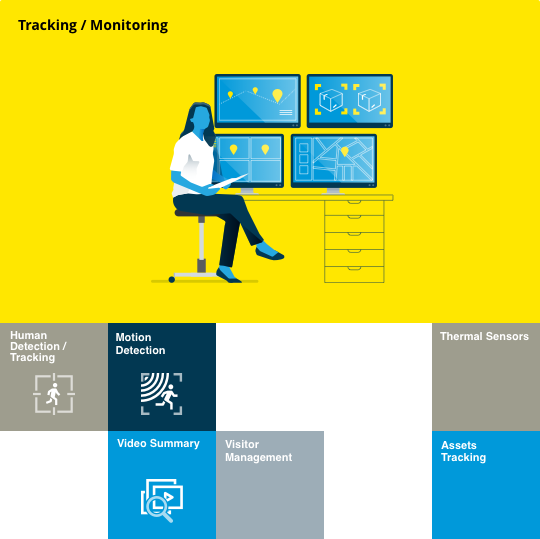 Solution model:
Intrusion & alarms
Alarms
are
a
crucial facet of medical emergenc
y response
.
Alarm systems
range from smoke sensor
s
and temperature monitors
to audio sensors that
react to gunshots or screams.
In the case of remote monitoring, cameras
can send alerts if someone has fallen or been laying prone for a long time.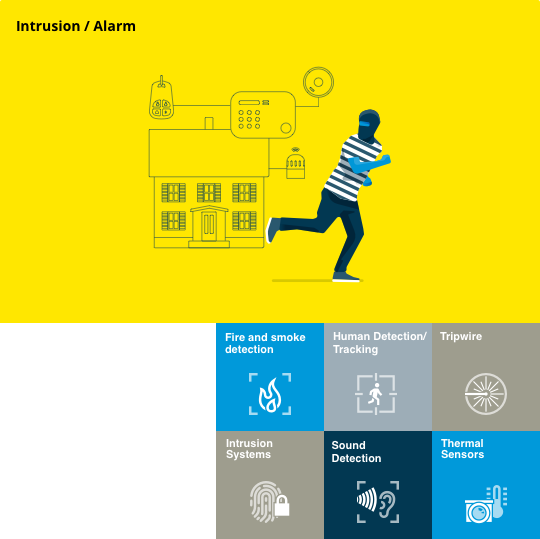 Solution model:
Vehicles & traffic
Speed is of the essence in
emergency
medical response,
with a range of technologies now available to ensure
responders
can do their job swiftly and safely.
Traffic management systems
and maps
show
ambulance
s the
best route to take
and pinpoint
victims.
Drones
can also survey the road ahead
.
Communication
and video systems
enable responders such as ambulance crews to
prepare
hospitals in advance
while
en
route with the patient.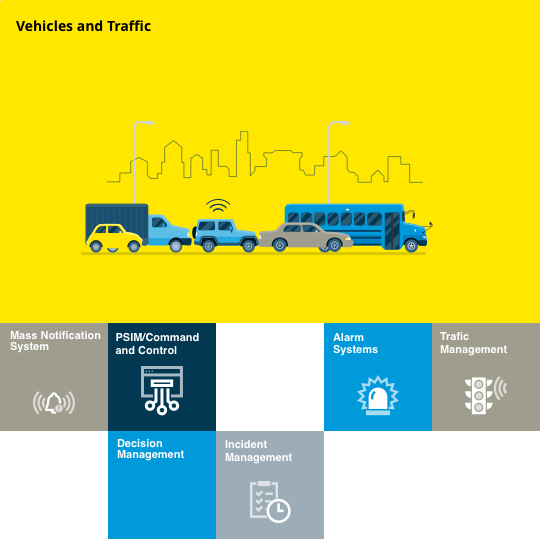 Milestone VMS
DON'T HAVE
XPROTECT?
Get 24/7 peace of mind from the world's leading VMS.
XProtectは、オープンプラットフォームのアーキテクチャを採用しているため、お客様のニーズに合わせてカスタマイズ、拡張、更新が可能です。
当社のプラットフォームは、ダウンタイムを最小限に抑え、ROIを向上させるだけでなく、比類なきサポートとサイバーセキュリティによって、さらなる安心を提供します。
Milestoneとグローバルパートナーネットワークの製品、サービス、専門性を活用して、最高水準のパフォーマンスを発揮するビデオソリューションを構築することができます。
規制を遵守しながら倫理的に映像テクノロジーを活用し、人々の安全、幸福、健康を向上させる新たな方法を模索しています。