Juli 07, 2021
It's no easy task to see what goes on in every nook and cranny of a seaport the size of 20,000 football fields. And with supertankers docking every minute, even a slight oversight can lead to an environmental disaster or security threat. With Milestone XProtect, the Port of Antwerp can see and respond to incidents almost before they occur.
Challenge: Help to see – and act in time
Being the second largest seaport in Europe, the Port of Antwerp faced numerous challenges in its daily operations, ranging from environmental and safety to security and logistics. With a central location in the industrial heartland of Western Europe, and a capacity to handle the biggest ships in the world, the port experiences high traffic in terms of freight, port users and co-operators. This renders it impossible for port authorities to be physically present everywhere. They needed a solution to help them see and quickly respond to any occurrences – not least, potential oil spills during the refuelling of ships.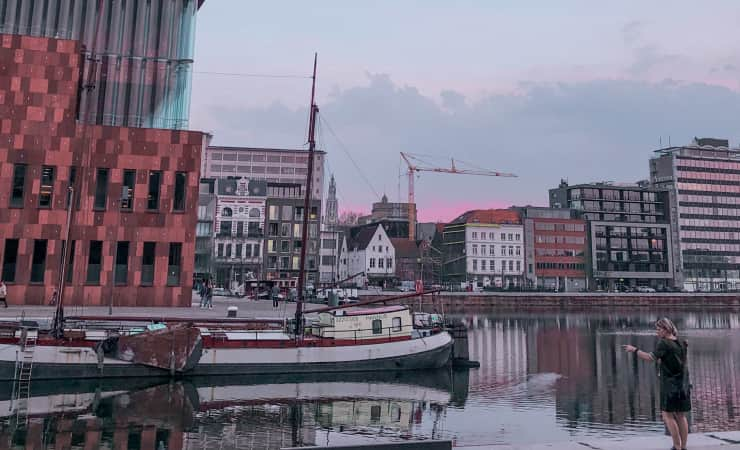 Solution: From closed DVR to open-platform VMS
XProtect Corporate and Smart Client integrate with third-party solutions
Primarily Bosch cameras
A mix of IBM (Lenovo), DELL and virtual servers with VMWare
Flexibility to expand the system in the future
The ability to choose cameras most suitable for the environment
The Port of Antwerp initially had a stand-alone DVR system with limited camera support and no networking capabilities. Also, the old system only covered certain parts of the vast port area, and costly accidents frequently occurred in locations that were not monitored.
Result: Central overview and fewer incidents
With Milestone's distributed video management solution, port authorities can now monitor the entire port area from one central location. In short, the staff can see what's going on, no matter where and what it is. This has enabled immediate detection of unusual events and the ability to respond promptly, limiting impact.

After implementing the open-platform VMS solution, the Port of Antwerp saw a reduced number of accidents, less vandalism and theft, better management of shipping traffic and the ability to protect the environment in instances of oil leaks.  The high-resolution, situational overview provided by the monitoring solution enables fast detection of questionable events. And when incidents do happen, the Port of Antwerp has access to better proof-of-damage, saving both time and money.  

In addition, the open-platform video technology enables port authorities to easily integrate the system with other authorities, such as the port's Facility Management and Shipping Police. This allows all relevant parties access to the same video data when necessary, so matters can be addressed before they potentially escalate.
About the Port of Antwerp
Known as the gateway to Europe, the Port of Antwerp in Belgium is a major international hub, ranking 15th out of the 20 largest container ports in the world, and it's Europe's second largest seaport after Rotterdam. Its central location 80 kilometers inland offers the fastest and cheapest connections within the European hinterland, as well as ecological advantages. In 2016, the Port of Antwerp handled 14,473 sea trade ships and more than 214 million tons of cargo, of which 117 million tons were containers. Over 1.1 million cars were shipped via the Port of Antwerp.
Total port area: 12,068 HA
Length of roads: 358 km
Length of rail: 1,047 km
Length of pipes: 1.000 km
Length of quays: 169 km mooring length, of which 120,6 km were quay walls
Ready to see what we have to offer with smart video technology? 
book a demo