Januar 26, 2021
Carina Leagues Club needed a better system for identifying individuals who had chosen to exclude themselves from licensed gaming venues to curb their gambling behaviours. They turned to systems integrator, Boss Surveillance Systems, a Milestone Platinum partner based in Queensland, to provide a sustainable solution.
The business challenge – to curb excessive gambling
Carina Leagues Club is a unique environment, with bistro, gaming, function, food and kitchen areas. Within it is a busy space open up to 22 hours per day and a lot of commercial activity, the Carina Leagues Club board required 'every inch of the space' to be covered by video cameras.

As General Manager Doug Wakefield describes, a big reason for the deployment is the fact that staff need to be protected from legislations which require them to recognise individuals who place themselves on the self-exclusion list for gambling. The Office of Liquor, Gaming and Racing in Queensland holds licensed clubs officially responsible for upholding the rules of the self-exclusion list, which in turn places the responsibility back on front-desk staff to recognise individuals as they enter the premises.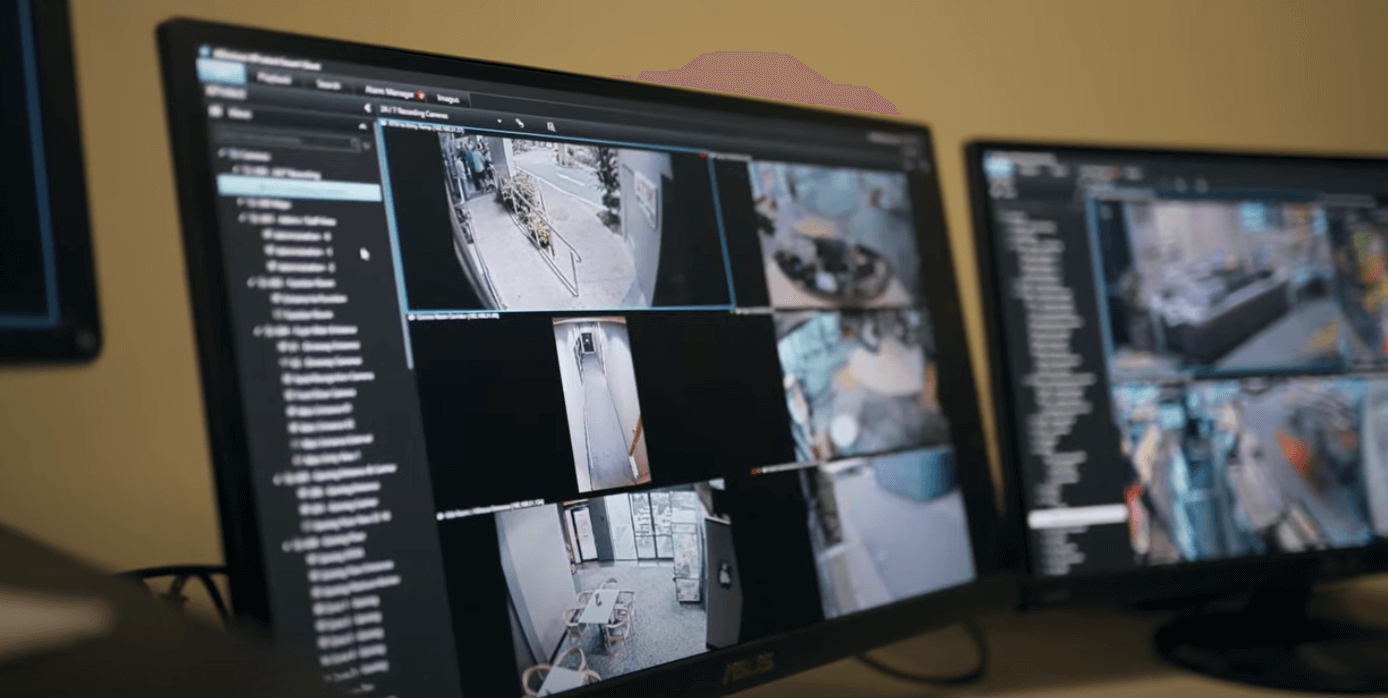 Self-exclusion is a voluntary program designed to curb damaging behaviours in individuals who have trouble with excessive gambling, and to promote responsible gaming. It applies to both online gambling sites and gaming venues, and offers a means for individuals to make sure they do not place themselves in situations where they are likely to lapse, and overspend on gaming machines or sports gambling.

As part of the free program, individuals can choose which venues, casinos or websites to be excluded from, then sign a deed listing the venues they agree not to enter for a minimum period. If venue staff see them in the gaming area of the venue, they will report the individual to the program and ask them to leave. At the end of the agreed period of the deed, the individual can choose to self-exclude for another period or apply to re-enter the gaming area of a venue.

Clubs are therefore held responsible for ensuring that individuals on the list adhere to the rules. They are required to recognise listed individuals as they enter the venue and ensure they do not breach the guidelines they have set for themselves. In some cases, an individual might be on the list for up to five years, which makes policing of these rules difficult for staff.



The Milestone Systems solution
Carina Leagues Club had previously chosen to work with Boss Surveillance Systems, after mixed experiences with other service providers. They chose Boss due to the integrator's willingness to go the extra step, and present solutions about what is actually possible, rather than stopping at standard security installations and trying to count every cent. Boss Surveillance Systems were also chosen as the integration partner for this project due to their specialisation and wide-ranging experience in large-scale video deployments.

For their part, Boss had been working with Milestone's XProtect platform for a number of years, having recognised that the open platform allowed for greater scope and flexibility with deployments, and allowed them to successfully integrate a greater number of solutions for their customers.
Imagus software was chosen as the facial recognition platform for the deployment, mainly due to the solution's ability to pick up on lower quality images such as when a patron is moving towards a doorway outside the club, and in low-light areas. The Imagus software platform, owned by Vix Vizion, also has a deep integration with the Milestone platform, and an extensive portfolio of successful co-deployments. In this particular instance, the ability to recognise an individual the very moment they enter the premises is critical to giving staff an instant warning and allowing them to uphold the rules at the front desk.

The solution also required high-quality cameras to render the best possible images for the virtual environment. As Milestone is an open platform, Boss Surveillance was able to select the best partner for this project and chose to use Axis Communications devices, due to their superior image quality, they are able to provide in a wide range of light and other conditions.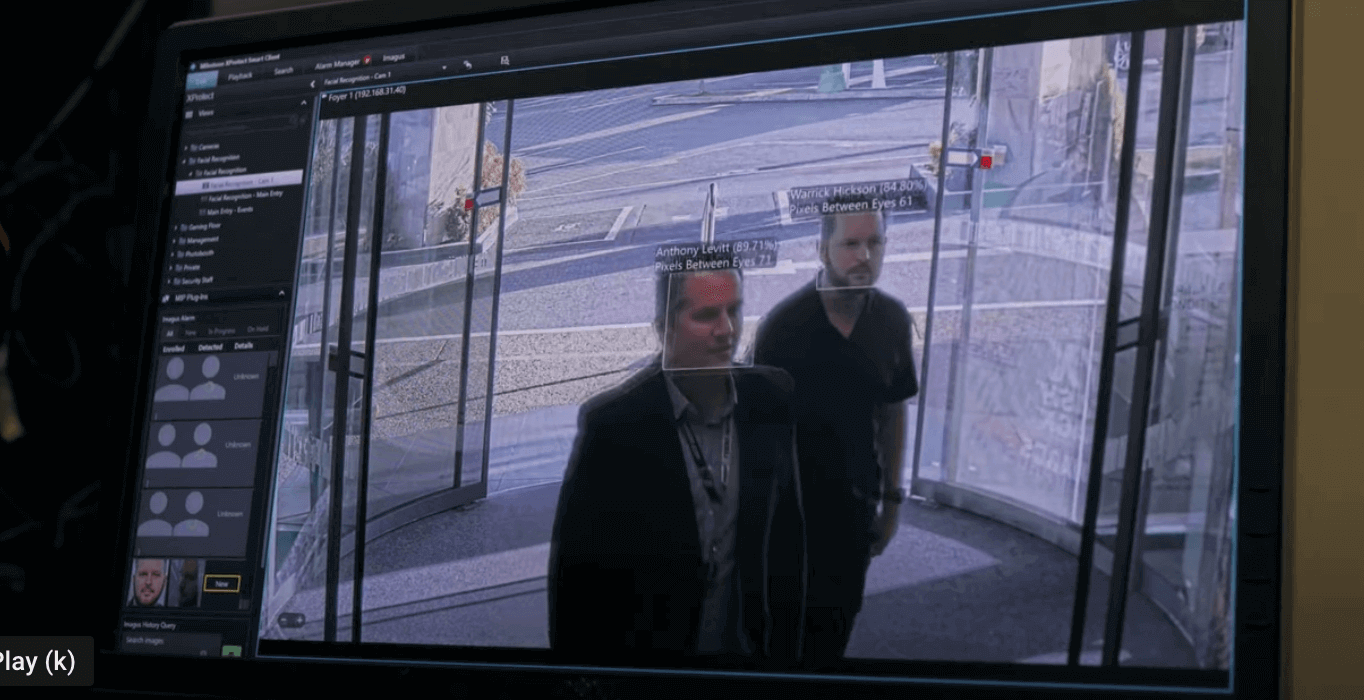 The Imagus solution automatically identifies listed individuals as they enter Carina Leagues Club, sending an alert to staff via the Milestone Mobile Client, which allows them to discreetly interact with the individual to make sure they follow the rules they have set for themselves.
The outcome – improving social safeguards
Following the deployment of Imagus Facial Recognition software on the Milestone XProtect™ platform and coupled with high-resolution Axis Communications video cameras, Carina Leagues Club has a state-of-the-art system capable of protecting staff, helping individuals stay on their self-imposed gambling exclusion programs and generally improving the wellbeing of club patrons.
The customer: Carina Leagues Club
The Integrator: Boss surveillance systems – IT based systems integrator specializing in video, access control and facial recognition.
Solutions: Milestone XProtect™, Imagus Software
Hardware: Axis Communications cameras
Ready to see what we have to offer with smart video technology? 
Book a demo