Wir lernen Ihre Sprache noch!
Wir arbeiten fieberhaft daran, alle Seiten auf milestonesys.com in so vielen Sprachen wie möglich verfügbar zu machen. Aber dieser Prozess braucht Zeit. Während alle unsere Funktionen mehrsprachig sind. Einige Seiten, wie diese hier, sind noch nicht in Ihrer Landessprache verfügbar.
Vielen Dank für Ihr Verständnis!
AI-based Intelligent Video analytic S/W solutions
Our Video & Sound analytics solution works with IP camera &VMS for Surveillance & real-time alerting
Aktualisiert am Donnerstag, 14. Januar 2021
IVS' Intelligent Video Analytics Solution provides an automated and instantaneous event notification of rule-violations, such as intrusion, violence, fire, etc. through pattern analysis of detected objects(human, vehicle, etc.) in real-time video from security and surveillance cameras.
What is needed
Von IVS Inc.
Intelligent Video Analytics Solution
1. IVS Intelligent Video Analytics (VA) Engine version 1.0 S/W
2. License for VA S/W
3. Decided VA server H/W with nVIDIA GPU available
(H/W spec. vary according to the analytic capacity. Exact H/W spec provided to partners/clients. So, it can be purchased at the local electronic shop which is faster and facilitate warranty claim if)

(This VA Engine can be installed on the dedicated server on the backend of monitoring for the 20+ real-time situation analytic algorithms such as fire, smoke, intrusion, violence, etc. We provide UI for selecting CCTV feed and set VA, such as ROI Zone, Line drawing, loitering time, tuning the event detection sensitivity, etc. User can apply multiple analytics on single CCTV feed simultaneously)
1. Milestone XProtect VMS version 2019 R2 (corporate) and above.
2. License for VMS
3. VMS Server H/W
Overview
AI-based Intelligent Video analytic S/W solutions - Our Video & Sound analytics solution works with IP camera &VMS for Surveillance & real-time alerting
IVS' Intelligent Video Analytics is a verified solution by Milestone for its superb compatibility with XProtect VMS. With our seamless integration with a global leading VMS, we are able to fulfill any specific security and surveillance needs of clients from various fields of businesses, regardless of the concerns oversized, complexity, or location requirements.

MERITS:
Our state-of-the-art video analytics solution features a wide range of functions in four applicable sectors, which are Security(intrusion, violence, loitering, theft, fall down, etc.), Surveillance(fire, smoke, water level, etc.), Privacy Protection (masking, encryption), Marketing or others(counting, heatmap, waiting for line, tracking, smart archive search). For the past decade, our solution has been deployed in over 4,000 national projects and private businesses with clients ranging from central government agencies, local governments such as Seoul Metropolitan City to Incheon International Airport, LG, Samsung, etc.
Key features
High object recognition rate by top-notch deep-learning algorithms.
Size, speed, and color classification for identified objects.
Adjustable algorithm sensitivity levels for site-specific optimization.
Adjustable algorithm for each connected IP camera.
Adjustable detection parameters for different objects(human, vehicle, color, speed, size).
How to install
Documentation
This is where you can find additional documentation
Installers
Here you can find more information about installers and installation guides
Specification
Required IVS Inc. product(s)
IVS video analytic (VA) engine version 1.0 can support Milestone XProtect Corporate 2019 R2 and above. A dedicated VA server is recommended contains i7 based CPU processor with GTX 1060 GPU.
Has proven compatibility with the following Milestone versions:
XProtect

Corporate
Is also expected to work with:
XProtect

Corporate

2019 R2

,

06.19 2019 und später
Country availability
Your location is: Vereinigte Staaten von Amerika
AFRIKA

Ägypten

Algerien

Angola

Äquatorialguinea

Äthiopien

Benin

Botswana

Britisches Territorium im Indischen Ozean

Burkina Faso

Burundi

Demokratische Republik Kongo

Dschibuti

Elfenbeinküste

Eritrea

Gabun

Gambia

Ghana

Guadeloupe

Guinea

Guinea-Bissau

Kamerun

Kapverdische Inseln

Kenia

Komoren

Kongo

Lesotho

Liberia

Libyen

Madagaskar

Malawi

Mali

Marokko

Mauretanien

Mauritius

Mayotte

Mosambik

Namibia

Niger

Nigeria

Reunion

Ruanda

Sambia

Sao Tome und Príncipe

Senegal

Seychellen

Sierra Leone

Simbabwe

Somalia

Südafrika

Swasiland

Tansania

Togo

Tschad

Tunesien

Uganda

Westsahara

Zentralafrikanische Republik
ASIATISCH-PAZIFISCHER

Afghanistan

Bahrain

Bangladesch

Bhutan

Brunei

China

Fidschi

Hongkong

Indien

Indonesien

Irak

Japan

Jemen

Jordanien

Kambodscha

Kasachstan

Kirgisistan

Kuwait

Libanon

Macau

Malaysia

Malediven

Marshallinseln

Mongolei

Myanmar

Nauru

Nepal

Oman

Pakistan

Palau

Palestina, besetztes Territorium

Papua-Neuguinea

Philippinen

Qatar

Republik Korea

Salomoninseln

Samoa

Saudi Arabien

Singapur

Sri Lanka

Tadschikistan

Taiwan

Thailand

Timor-Leste

Tonga

Turkmenistan

Tuvalu

Usbekistan

Vanuatu

Vereinigte Arabische Emirate

Vietnam

Zypern
EUROPA

Alandinseln

Albanien

Andorra

Armenien

Aserbaidschan

Belgien

Bosnien und Herzegowina

Bulgarien

Dänemark

Deutschland

Estland

Färöer-Inseln

Finnland

Frankreich

Georgien

Gibraltar

Griechenland

Guernsey

Irland

Island

Isle of Man

Israel

Italien

Jersey

Kosovo

Kroatien

Lettland

Liechtenstein

Litauen

Luxemburg

Malta

Mazedonien

Moldawien

Monaco

Montenegro

Niederlande

Niederländische Antillen

Norwegen

Österreich

Polen

Portugal

Rumänien

Russland

San Marino

Schweden

Schweiz

Serbien

Slowakei

Slowenien

Spanien

Svalbard und Jan Mayen

Tschechische Republik

Türkei

Ukraine

Ungarn

Vereinigtes Königreich

Weißrussland
NORDAMERIKA

Bermuda

Costa Rica

Dominikanische Republik

Grönland

Kanada

Mexiko

Saint Pierre und Miquelon

Vereinigte Staaten von Amerika
OZEANIEN

Amerikanisch-Ozeanien

Amerikanisch-Samoa

Australien

Cocos- (Keeling-)Inseln

Cook-Inseln

Französisch Polynesien

Guam

Kiribati

Mikronesien (Föderierte Staaten)

Neukaledonien

Neuseeland

Niue

Nördliche Marianen

Norfolkinsel

Pitcairn

Puerto Rico

Tokelau

Wallis und Futuna

Weihnachtsinsel
SÜDAMERIKA

Anguilla

Antigua und Barbuda

Argentinien

Aruba

Bahamas

Barbados

Belize

Bolivien

Bonaire, Sint Eustatius und Saba

Brasilien

Cayman-Inseln

Chile

Curacao

Dominica

Ecuador

El Salvador

Falklandinseln

Französisch-Guayana

Grenada

Guatemala

Guyana

Haiti

Honduras

Jamaika

Jungferninseln, britisch

Jungferninseln, US-amerikanisch

Kolumbien

Martinique

Montserrat

Nicaragua

Panama

Paraguay

Peru

Saint Kitts und Nevis

Saint Martin

Saint-Barthélem

Santa Lucia

St. Vincent und die Grenadinen

Suriname

Trinidad und Tobago

Turks und Caicos Inseln

Uruguay

Venezuela
Language versions available
Thanks for your feedback!
We value your feedback and will use it to make our page even better.
Related pages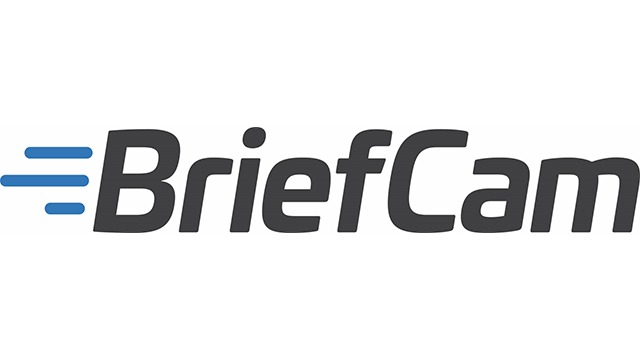 BriefCam Video Content Analytics Platform
Bereitgestellt von BriefCam
Künstliche Intelligenz, Videoanalytik, Fahrzeuge & Verkehr, Gesichtserkennung, Objekterkennung, City Surveillance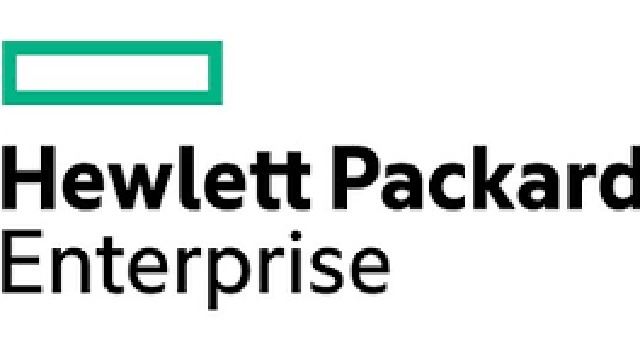 HPE SimpliVity 325 Gen10
Bereitgestellt von Hewlett Packard Enterprise
Speicher, Server & Netzwerk, Fahrzeuge & Verkehr, Überwachungszentren, City Surveillance, Flughäfen, Retail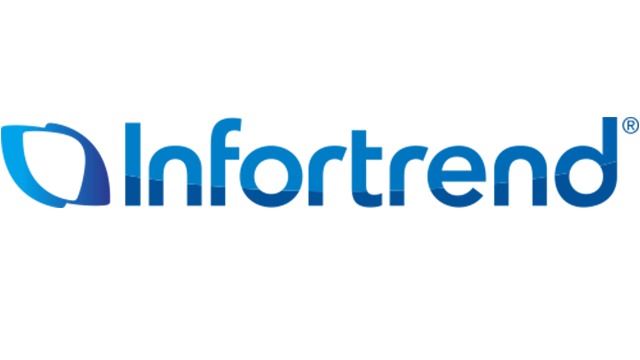 EonServ 7000 Series
Bereitgestellt von Infortrend Technology Inc
NVR, DVR & Encoder, Speicher, Server & Netzwerk, Videoanalytik, Bewegungserkennung, Dienste, Geschäftslösungen
Explore more