3月 31, 2022
Double the pleasure – double the fun! The tourist attractions of 'twin' coastal airports in Varna and Burgas, Bulgaria, bring throngs through customs and ensure a busy scene for Fraport Bulgaria. They have partnered for over 10 years with Milestone Systems for ongoing development of their centralized, efficient and flexible video surveillance system, which meets their security demands as they grow.
Fraport Bulgaria moved from analog security technology to an IP-networked Milestone and Axis solution, which enabled them to later add Agent Vi AI analytics then progress into a cloud solution to ease the burden on storage. The networked video management platform centrally navigates all the physical security needs at both airports.
Fraport Twin Star Airport Management AD
Varna and Burgas, Bulgaria
500+ Axis IP Cameras, Axis Perimeter Defender
Agent Vi innoVi™ AI-powered video analytics
RAD GROUP Communication Technologies
CHALLENGE: analog troubles caused delays
Before the migration to Milestone's virtual solutions, the security and safety at both airports was based on different systems, each with a separate server, with physical storage on local hard drives. Archiving on these video recording servers often had damage from harsh weather conditions.
Each system was accessed differently and so slowly that it wasted a lot of time, made it difficult to monitor the condition of all hardware and even impossible to recover data in cases of shutdown. This lack of reliability in the analog approach failed to facilitate the security team's work. Fraport Bulgaria also wanted the alerts and analytical functions of a digital solution with alarms for violations, so they could operate both reactively and proactively.
SOLUTION: smooth flying with a unified security center
Today, an in-house cloud solution for video management with Milestone's software platform provides centralized, optimized, easy operations, processing the entire flow of security information in a virtual infrastructure.
Milestone XProtect Corporate manages over 500 AXIS network cameras
Analytical functions are integrated for metadata utilization
VMWare, Agent VI's InnoVi™ analytics, AXIS Perimeter Defender
Border crossing signalization alerts to unauthorized access and more
The video Smart Wall has 12 big screens, each with 2 workstations and specialized graphics cards.
The system alerts when an event occurs and directs the security team's attention right to the location. Everything is recorded and documented.
Human intervention has been minimized by automating the analytics and response. The Agent Vi software detects and tracks objects, violations or other incidents, and based on pre-set rules, sends a signal for actions. Limiting the people factor helps to avoid human error.
RESULTS: An easy, scalable, virtual journey
The Fraport Bulgaria solution is a living virtual system that can be upgraded quickly and easily, expanded and reconfigured depending on the changing needs of the airports. When Fraport Bulgaria wants more cameras, adding and integrating is very fast – with just a few clicks.
Resources can be added quickly. There is no need to buy additional storage hardware and install it on premises: it's all organized in a private cloud system. Each virtual machine is protected from unforeseen interruptions at the circuit level, and with access to a centralized disk. The advantage of this architecture is flexibility, security and quick response if necessary.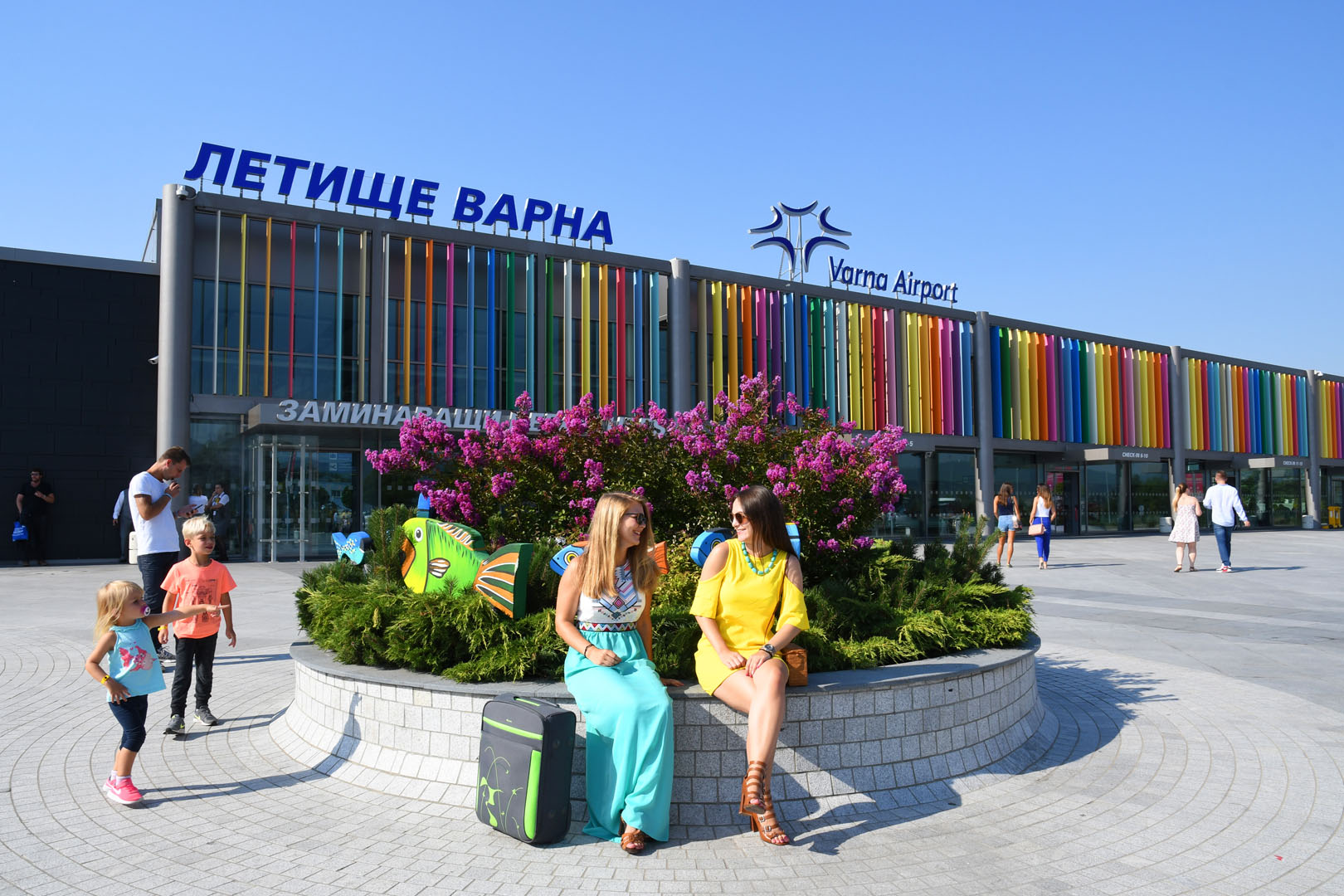 Benefits keep climbing over time, open to innovation
The changing needs of the company are met by the ongoing updates over time.
In 2018 a project was initiated adding AXIS thermal cameras to detect unauthorized stays in certain areas. The airports' integration of Milestone with the corporate Microsoft Active Directory meant user access to the system could be set based on their security groups. Another platform update gave the integration of a mobile server for user access via a standard web browser, incorporating a mobile app which makes any smartphone or laptop function with the video surveillance like an additional camera, to send other views back to the central system.
The Milestone open platform allowed Fraport Bulgaria to add facial recognition for access control in areas that were only admissible with a physical pass. The company also plans to integrate AI for information on crowding and non-compliance with the recommended distance between people, as required by pandemic regulations.
About Fraport Twin Star Airport Management AD
Fraport is a German-Bulgarian company that has management consignment of the Varna and Burgas Airports for 35+ years. The two airports are gateways to the Bulgarian Black Sea coast, providing round-the-clock service. Fraport Twin Star takes care of improving the quality of service and the overall experience of passengers, training and retraining employees, updating equipment, introducing new technologies, as well as expanding and modernizing the infrastructure.
Varna lies 470 km (292 mi) northeast of Sofia
Burgas is 125 km (78 miles) to the southwest
These areas are big tourist attractions for the miles of sandy beaches and thermal mineral water with low salinity. The mild climate has warm seasonal sunshine, yet is cooler than Mediterranean spots, being moderated by breezes and regular rainfall. Its wooded hills are lush all summer long.
Ready to see what we have to offer with smart video technology? 
Book a demo