7月 13, 2021
PMT Security deployed an advanced facial recognition system at a busy shopping center in Sydney, integrated with Milestone's open platform XProtect® video management software (VMS). This helps the retail complex to keep things safe for customers and stops repeat shoplifting offenders before they can do it again.
a suburban shopping center
Western Sydney, Australia
Challenge: Help keep an eye out for criminals
In Western Sydney, a central retail center is a destination for shoppers who choose from 50+ specialty stores, 'big box' retailers, food chains and a wide variety of excellent cafes. And maintaining a safe environment for customers is essential to keep the businesses booming.
Unfortunately, daily trespassing outside of retail hours had become an issue for this shopping center, and several known drug offenders had been evicted on a regular basis. Additionally, antisocial behavior had increased to include individuals who frequently entered the center under the influence of illicit substances, who were shoplifting and disturbing the peace.
Previously, the security team could only review video footage from analogue cameras one by one, after the event, which was time consuming. The shopping center needed a solution to help them recognize known transgressors as they entered the premises and to alert security staff. A more sophisticated system would enable proactive security measures, enhancing situational awareness and safety before the problem could deter customers.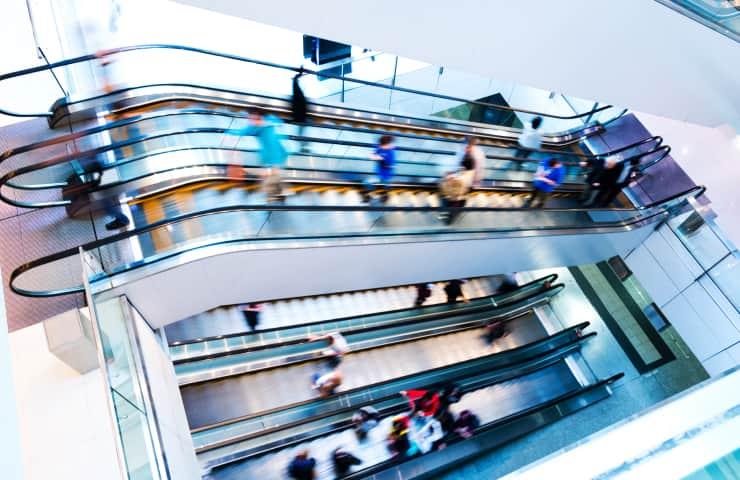 Solution: Recognizing the face of crime
Milestone XProtect VMS
Facial recognition capabilities from Vix Vizion Imagus
Consultation and implementation by PMT Security
Flexibility to expand the system with added integrations in the future
At the center of the technology stack, the XProtect open platform VMS from Milestone Systems manages new IP network video cameras, analogue encoders and digital video recorders.
The Vix Vizion Imagus facial recognition software uses artificial intelligence to identify problematic individuals in the crowded center by using data from integrated records of prior misdemeanors. The smart technology also allows security administrators to automate parts of the monitoring process by setting alerts and profiles on the system for banned individuals.
Result: More than skin deep
The shopping center now has a timesaving, best-of-breed solution that enables the security team to be proactive about security.
In addition to identifying troublesome individuals, the system can also recognize and track known associates of repeat offenders. This gives operators the ability to find people who may have also been involved in crimes, adding a further layer of security to the network.
Facial recognition can also help VIP customers to have an enhanced buying experience by using the technology, for example, to trigger the preparation of a customer's usual coffee order as soon as they enter a café, with no waiting in line.
Future-proofing safe shopping
With the PMT Security solution, the shopping center's security team has been able to curb offensive behavior and trespassing, and the number of individuals attempting to trespass on the property has dropped to "almost zero" as a result of the investment. The technology's automated alerts have also made the security mission more efficient, saving considerable time that was previously spent monitoring screens and manually inputting data.
Finally, the open platform solution ensures that the shopping center can integrate the latest technologies as they become available, thereby continuing to offer their customers the very best retail experience possible, today and in the future.
About PMT Security
PMT is a wholly Australian owned company, providing a complete spectrum of customized security solutions. Founded in 1979, PMT has developed into one of the largest security companies within the Australian retail, commercial and government sectors.
Ready to see what we have to offer with smart video technology? 
book a demo