7月 13, 2021
When a leader in cooling equipment needed to keep high-dollar product components safe, they found that Milestone XProtect® video management software (VMS) was the perfect solution to grow along with their business.
Güntner-Tata Hűtőtechnikai Kft.
Axis network video cameras and perimeter control
CRITERION Biztonságtechnikai Zrt.
Challenge: Help keep valuable product components safe
The owners of Güntner-Tata, a world leader in the manufacture of refrigeration and air-cooling equipment, needed to replace their old, obsolete analog security system with a modern network solution that could be easily managed, upgraded and expanded. A robust system was essential to protecting their complex operational areas, which were prone to theft due to the use of precious metals like silver and copper.
The owners sought a video surveillance solution with a good price-to-performance ratio, and under the guidance of system integrator, CRITERION Biztonságtechnikai Zrt., a Milestone XProtect VMS was chosen to get the job done.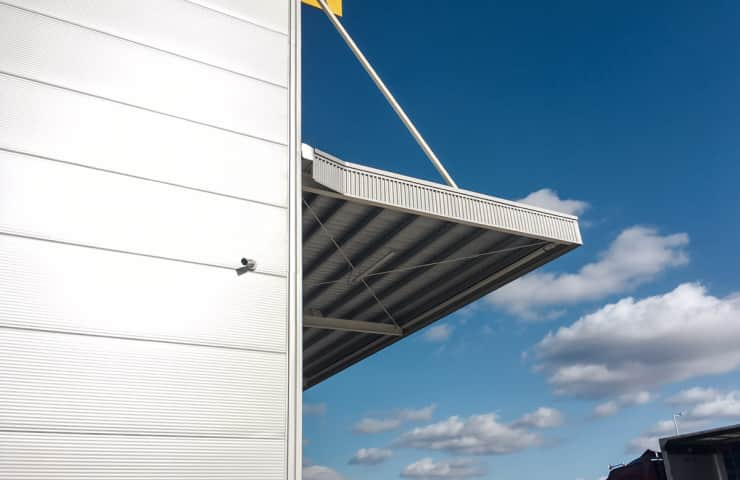 Solution: Flexible scalability
Milestone XProtect Professional+ VMS
Thermal and 360-degree network cameras from Axis Communications
System implementation by CRITERION Biztonságtechnikai Zrt.
The open platform Milestone XProtect Professional+ VMS enabled the integration of existing analog cameras with the newly purchased Axis IP cameras. Several 360-degree camera models were installed in the production areas and thermal cameras were added for perimeter protection of the manufacturing facilities.
Result: Complexity made simple
The Milestone solution is designed to accommodate a high level of complexity and easily handles the needs of the Tata site. There are six manufacturing units and a recently built logistics center; site managers are set to only access video recordings belonging to their own units. Over the past two years, the number of IP cameras has doubled, and so has the number of VMS licenses -- a major benefit of the scalable software to grow with their changing needs.
In 2019, a second company (called Coolbridge Kft.) was established at the same location as Güntner. Legally, the companies are two separate entities, but the Güntner security department is responsible for overseeing the whole area and collecting the camera footage from both companies. The data is delivered through optic cabling to the same server, and the Milestone solution enables the security service to work in the same system using different administrator and access rights.
Optimized safety and quality checks
In addition to property and asset protection, camera images retrieved from the software are also used to support occupational and industrial safety by optimizing paths and workstations through the monitoring of different physical work layouts.
In case of customer complaints, they can investigate any damages during product transportation by reviewing the recordings. Additionally, all incident investigations can be completed in a short period of time, which has significantly contributed to Güntner's return on investment.
Mobile clients will also be installed on tablets and smartphones, enabling security guards to view live and recorded video footage on the move. This will allow them to access to see what triggered the alarm and other necessary information about an incident before even arriving on site.
Overall, the system has provided the assurance that as the company continues to scale, security will easily match its pace, delivering peace of mind for Güntner owners, employees and customers alike.
About the Güntner Group
Over the past decades, the Güntner Group has evolved from a small local business into an international company with global presence. The market leader in refrigeration and air-cooling technology is represented on every continent by manufacturing companies, with direct and indirect sales and service.
3,600 employees worldwide
Production sites in Germany, Hungary, Romania, Indonesia, Mexico, Brazil and Russia
Applications include energy & process cooling projects, industrial and commercial uses in production and storage, as well as HVAC for buildings and server room cooling
Customers include the automotive, foodstuffs, pharmaceutical and computer industries and public sector institutions.
Ready to see what we have to offer with smart video technology? 
Book a demo