4月 08, 2021
When Coventry Building Society (The Coventry) needed a scalable security solution Milestone XProtect was identified as the perfect match. The software offered the flexibility needed to secure every branch and futureproof Coventry's security systems to meet changing customer needs.
The Coventry Building Society is a leading UK building society with 70 branches and 10 offices spread across the country, including a head office located in Coventry and Gloucester, UK.
To achieve this, The Coventry needed a scalable and flexible security solution that could consistently protect all of its sites and adapt to their unique characteristics, from city center locations to rural branches on cobbled streets.

Simultaneously, The Coventry needed a solution that could be up and running across new sites with little downtime, and with no impact on customers. It also wanted a sustainable solution, and because of its commitment as a mutual organization to give profits back to its members, the system had to deliver the best in value-for-investment over the longer term.

Working with Pointer, The Coventry chose Milestone XProtect as its Video Management System (VMS) along with Milestone Care Plus, a service package that keeps its system up-to-date and reduces the risks of downtime.
24/7 peace of mind
With Milestone, the Coventry team is confident that all of their sites, including their head offices, are protected and monitored 24/7. The new VMS enables the security team to remotely monitor all branches from one central location. If in-branch staff press an alarm, a dedicated alarm-receiving center gets an alert and the team can immediately see video images of what is happening on-site. Further details including branch layout and the location of cameras and alarm points is also provided by the mapping functionality of the system so the security team can take proactive, informed action.
High-definition details
High definition video feeds help the Coventry security team identify aggressive or suspicious behavior to address risks to in-branch staff and customers. The image quality is such that it can help police with the identification of suspects. On one occasion, a suspect was convicted because he was identified simply from his shoes, for example. The Coventry's security team is also able to check a premise is clear of potential threats before a cash delivery or branch team arrives.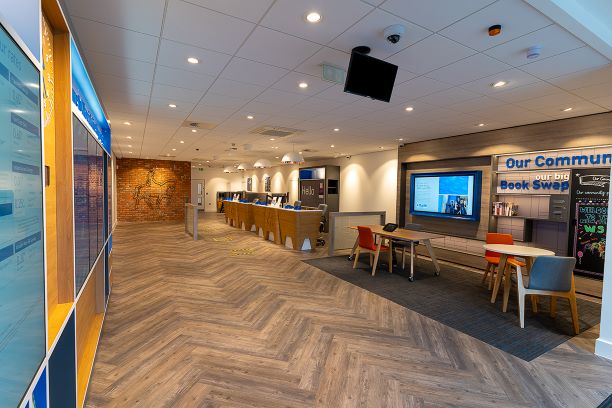 Scalable to different needs
The new video system provides greater scalability and adaptability across The Coventry's branches and offices. The open architecture allows for specific devices to be used in different branches to meet their unique needs, but still provide a consistent experience for the security team monitoring all locations. Indeed, when The Coventry switched to open-plan branch layouts to provide a better customer experience during the solution's implementation, the security system was able to quickly adapt to the change. The open architecture also provides extra future-proofing through easy integration with new and existing technology.
Protection from fraud
As might be expected with a financial services company, one of the biggest value drivers experienced by The Coventry has been the prevention of financial crime and fraud, by using video surveillance to help build an investigative case and provide supporting evidence for enquiries. The Coventry's financial crime and fraud team uses XProtect to review feeds and other systems for potential money laundering and cash discrepancies. Further detail has also helped with police investigations.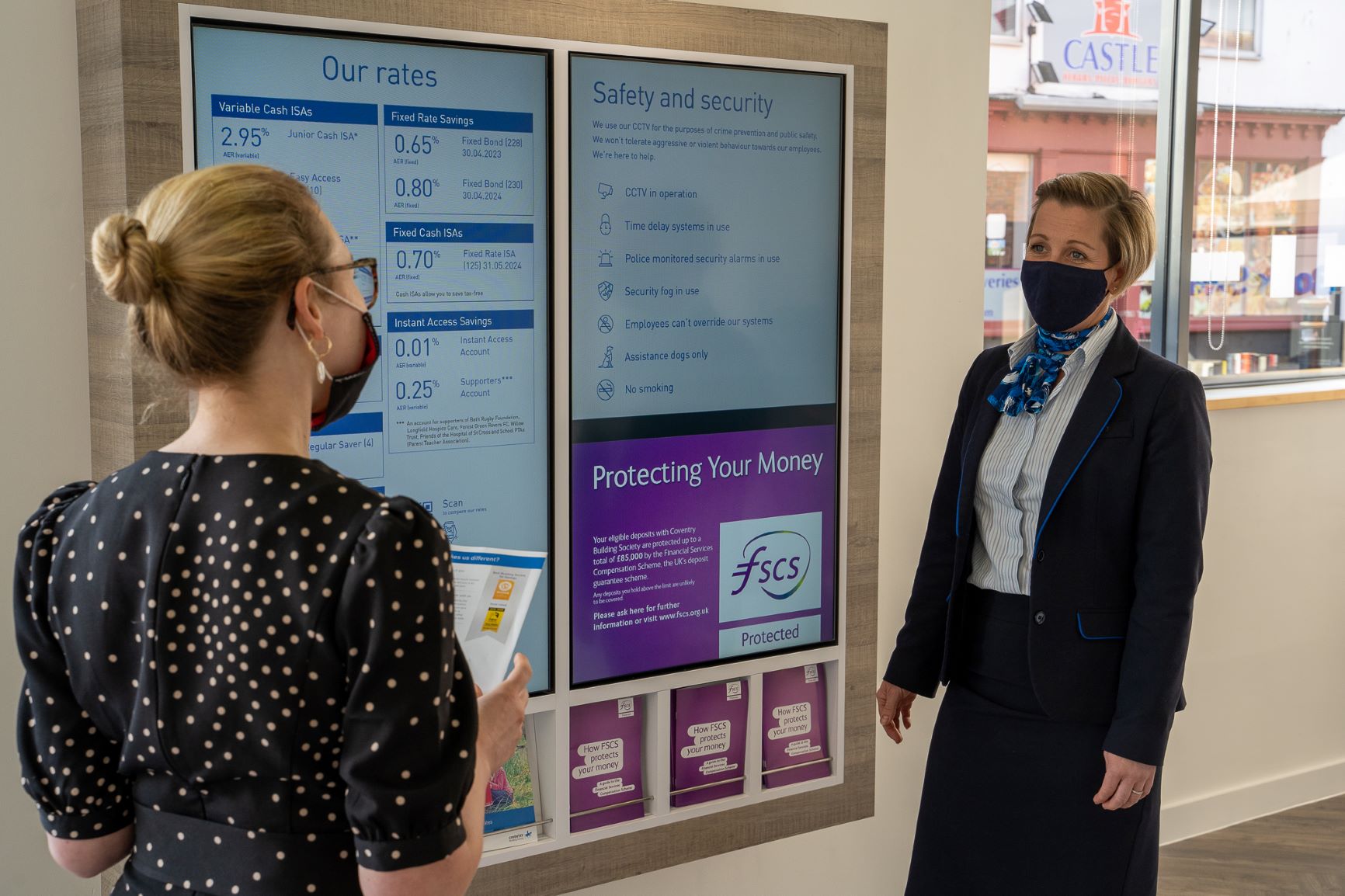 Adapting to the COVID-19 crisis
The system was also able to adapt to the new needs created by the COVID-19 crisis. As an essential service, The Coventry branches remained open during the UK's first lockdown and the building society's leadership team used video feeds to understand bottlenecks in-branch and while queuing outside. This helped to inform changes to branch layout and maintain safe social distancing measures. Video surveillance cameras remained able to identify people, even while wearing facemasks.
Continuous return on investment
The open system continues to pay off for The Coventry. Its in-house security team now benefits from a centralized system to stay connected to all situations in-branch. Meanwhile, the security leadership no longer feels limited by a closed system architecture.
About the Solution:
1800 cameras installed.
Milestone XProtect provided the VMS and video analytics
Highly secure integrated access control system in The Coventry's head offices.
Integrated intrusion detection system for enhanced electronic security in-branch.
Perimeter video analytics for additional security.
An in-house security operations center also monitors XProtect via a smart wall, 24 hours a day, 7 days a week.
About the Partner:
Pointer Ltd provides specialist security services across the UK and has offices in Leeds, Coventry, Portsmouth, Durham, and a head office in Glasgow. Founded in 1972, the company specializes in the design, installation, integration, service, maintenance, and monitoring of electronic security systems. The 160-strong team has years of experience in the delivery of large-scale projects, managing risk, meeting security objectives, and carrying out R&D on behalf of key security systems manufacturers.
Neil Killick
Regional Sales and EMEA Key Account Manager
Ready to see what we have to offer with smart video technology? 
book a demo