現在、ご希望の言語に対して、対応中です
私たちは、milestonesys.com上のすべてのページを多数の言語で表示が出来るよう、日々努力しております。しかしながら、この作業には時間を要します。当社の幾つかのページは多言語での表示が可能です。また当ページ同様、ご希望言語に対して、対応中の場合もあります。
ご理解いただきありがとうございます。
Maximize staff efficiency
Ensure optimal use of resources and reduce staff burnout.
React to incidents rapidly
Act instantly on patient falls or other critical events.
Ensure high-quality patient care
Free up your nurses' time to focus on hands-on patient care.
More time for better care
Nothing can replace the human touch of the healthcare professional. But data-driven video technology can help nurses use their expertise where it's needed most. XProtect Hospital Assist is a remote patient monitoring solution that frees up time and resources in the hospital so you can deliver the high-quality patient care you have always wanted to give.
Your hospital may already have cameras for securing the premises. But you can use your video system for a lot more: a remote patient monitoring solution that helps your staff work more efficiently while enhancing patient experiences and outcomes.
React fast to patient falls
A patient fall can result in fractures, lacerations, or internal bleeding, leading to increased healthcare utilization and fall-related costs. XProtect Hospital Assist includes automatic, AI-driven fall detection alarms, allowing your staff to rapidly respond and aid the fallen patient.
Ensuring patients' dignity and privacy is a cornerstone of high-quality care. XProtect Hospital Assist's Privacy Blur function allows patient privacy when medical observation is not required. The system can also be configured so that recordings are disabled, and only live streaming is enabled to ensure the hospital is not storing patient video data.
Engage with your patients
Provide added social contact or quickly interact with patients who need attention. With live video and two-way audio communication, your team can constantly engage with patients who are lonely or anxious — or tell them to stay in bed and await assistance.
Get a prompt patient overview
In a hectic hospital environment, with a constant flow of new inpatients and rotating staff shifts, a full patient overview is critical. Use the in-video Sticky Notes to display important data such as patient names, how frequently they should be consulted or other essential details.
Ease resource pains throughout your hospital
With practical applications across several different hospital units, just imagine the potential of our video technology to alleviate your nursing team's stresses and strains.
Safeguard psychiatric wards
Aid rehabilitation facilities
With stretched resources, it can be difficult to give the 1:1 care many patients need, particularly in the intensive care unit (ICU). A patient sitter is often recommended for round-the-clock observation of critically ill patients.
Using XProtect Hospital Assist, one nurse can observe many patients at once — freeing them up for other key healthcare tasks and helping to minimize patient sitter costs.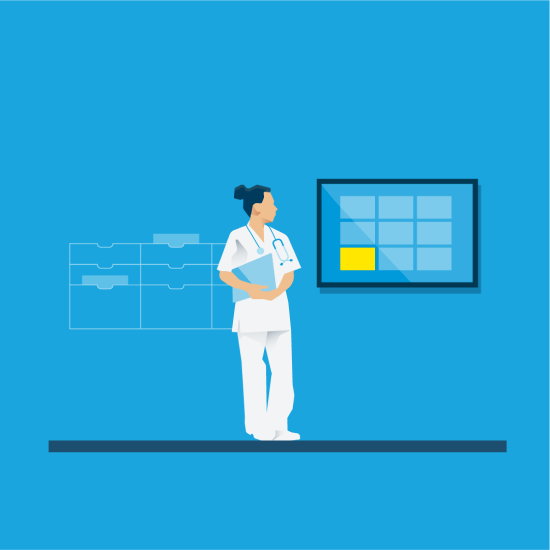 COVID-19 highlighted the importance of protecting healthcare employees from infection and inspired hospitals to leverage technology to limit exposure.
Care for patients remotely and reduce personal protective equipment (PPE) costs with XProtect Hospital Assist's remote patient monitoring technology.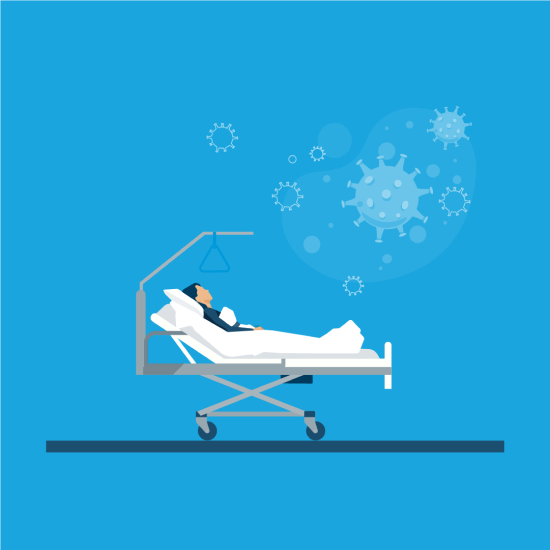 Safeguard psychiatric wards
Observing patients who can be a risk to others or themselves can be made easier using video and two-way audio communication.
With XProtect Hospital Assist, staff can watch out for each other when consulting a patient that could be aggressive and provide immediate assistance to prevent an escalating situation or monitor the patient's safety.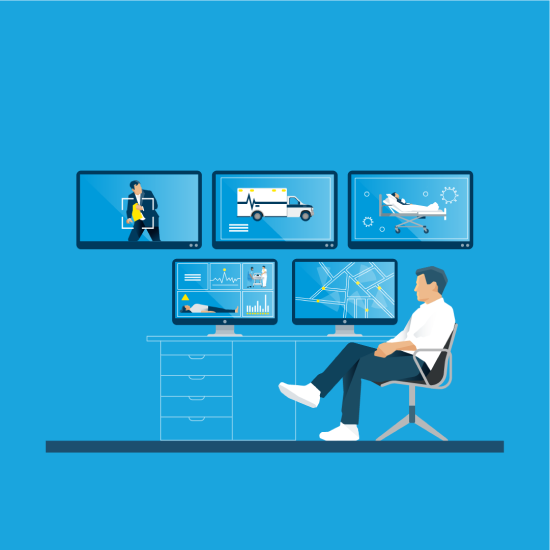 Aid rehabilitation facilities
Some patients with acute medical conditions can't leave their beds unassisted.
Minimize the risk of further injury by using remote patient monitoring technology to look out for their safety and two-way audio to speak to them remotely and tell them to stay in bed and await assistance.
Plus, automatic AI-driven fall detection alarms allow your staff to rapidly respond and aid the patient if they do have a fall.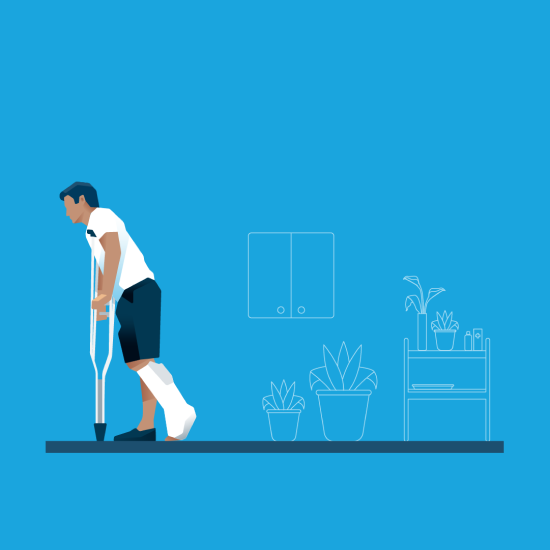 Surges in healthcare demand can place pressure on hospital capacity. In these instances, finding new efficiencies can make a big difference.
XProtect Hospital Assist allows your nursing team to see when a room is vacant so you can dispatch cleaning teams to prepare it for the next patient and increase the number of patients treated.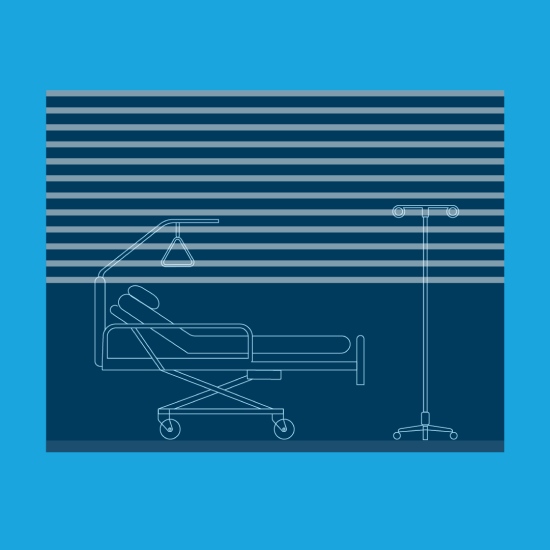 Milestoneのメリット
Milestoneの映像テクノロジーは、500,000を超える顧客サイトで実証されたソリューションと、業界における25年の経験を備えています。