luglio 06, 2021
In 2018 Milestone teamed up with partners NMS Security and SpotterRF to help Polar Bears International (PBI) deploy a unique camera and radar solution to help the town of Churchill keep citizens and polar bears at a safe distance from each other.
Polar Bears International
Churchill, Manitoba, CANADA
1 CANON PTZ camera, 2 SpotterRF radar units
Challenge: Help to keep hungry bears out of town
Home to the largest and most accessible polar bear population on the planet, nearly 10,000 tourists come to Churchill every fall to see these magnificent bears as they gather on the shores of Hudson Bay, waiting for the sea ice to return so they can hunt seals.

Over recent years, the ice-free period on the bay has lengthened, causing some hungry bears to wander into town to find food. Churchill had to rely on people spotting polar bears with the naked eye — which is difficult to do with a white animal in snowy surroundings. The seasonal need for wildlife officer patrols and intervention was becoming increasingly costly for the town.

City managers and conservationists alike sought a way to use technology to safely manage the situation. With experience from working on a similar bear issue in Anchorage in 2014, Alaska-based NMS Security was ready to help.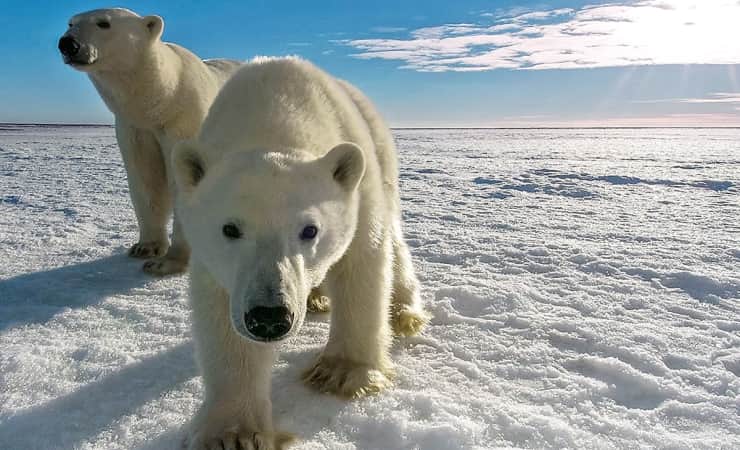 Solution: Radar to the rescue
Milestone XProtect® video management software (VMS), XProtect Mobile
Two SpotterRF radar units
Canon VB-R10VE vandal-resistant, outdoor PTZ dome camera
Dell server
A camera and two radar units were placed on the town's busiest public building, which is adjacent to an active polar bear migration corridor. From this vantage point, it would be possible to detect incoming and departing bears near the complex and along the north-facing shoreline.
NMS Security worked with SpotterRF and Milestone Systems to develop an integration for the XProtect VMS, allowing the radar system to be controlled through the video interface.
Result: Safety with an emphasis on sustainability
The system was programmed to automatically send out email alerts and sound a bear warning upon detection. The system lets wildlife managers track bears in real time, gathering information such as speed and heading direction, distance from the radar unit and total distance traveled. Eventually, they hope to add more radar units, as well as test the system's ability to automate bear-deterrent devices, perhaps triggering a strobe light to frighten away bears when they reach certain areas. The radar units provide warnings at about 200 meters out from the shoreline.

The technology has the potential to provide a new level of safety in Churchill, and the team has no doubt that there is great potential for replicating this system into more polar bear impacted communities, as well as in other environments where humans and wildlife can come in conflict. Wild elephants, hippos and other non-predator species, for example, often raid and destroy crops, threatening humans and provoking a lethal response.

This project was seen as a promising tool to help ensure long-term wildlife population sustainability, particularly in communities that are being left vulnerable in the face of climate change.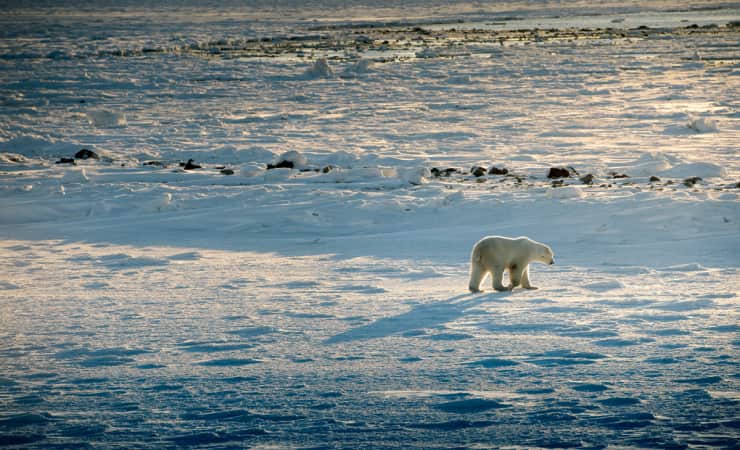 About Churchill and PBI
Known as the Polar Bear Capital of the World, the town of Churchill in Manitoba, Canada, sits on the northwest shore of the Hudson Bay, just South of the Arctic Circle. Every year, nearly 10,000 tourists pour into this small town to view the polar bears as climate change forces them to hunt closer to populated areas.

Polar Bears International (PBI) is the only conservation group with a sole focus on polar bears. PBI has been working with the town of Churchill for many years: observing, monitoring, tracking and performing valuable field research with this unique polar bear population.
Watch the video with Polar Bears International
Ready to see what we have to offer with smart video technology? 
book a demo