octobre 14, 2020
As people flock to big cities, video technology helps improve public safety. By 2050, almost 70% of the world's population will be living in cities. The population boom puts pressure on local governments, organizations, and businesses to develop urban infrastructures to accommodate this population migration. In addition, those that live, work, and raise families in the city want—and expect—to feel safe and secure.
The good news is that advances in video technology can help law enforcement, security operators, and other stakeholders deliver comprehensive protection to achieve both safety and security.
Crime rates are much higher in big cities than in small towns or rural areas. As a result, law enforcement and security providers must take advantage of all tools available to enrich their public safety operations, especially those that can serve as force multipliers. While video surveillance has been around for decades, it's evolved dramatically from the passive solution it once was. Surveillance no longer provides video as evidence only after a crime occurs. Instead, it plays a crucial role in improving city safety beyond crime monitoring.
Video Technology Enhances Investigation Capabilities
Milestone's XProtect® video management software (VMS) provides video surveillance, but it also allows the integration of a broad range of software and hardware options that improve safety across the board. XProtect Rapid REVIEW, for example, enables fast searches based on an expanding suite of analytic search filters across multiple cameras so users can quickly find the evidence they need.
For example, suppose a child wearing a yellow shirt at a community festival goes missing. Law enforcement can use XProtect Rapid REVIEW to create parameters, isolating all children with yellow shirts in the crowd. Operators can search the video from a particular location and locate the lost child within seconds. The same scenario applies to identifying auto theft suspects, pickpockets, or even finding suspicious packages that are left behind. Additionally, law enforcement personnel can use video analytics to provide notification of a crime in progress, allowing them to react proactively and stop the perpetrator in the act.
Video analytics give first responders enhanced situational awareness to quickly deploy resources and even automate security processes. Furthermore, video surveillance from body-worn cameras can serve as a force multiplier, potentially helping law enforcement gain situational awareness in real-time and improve post-event investigations.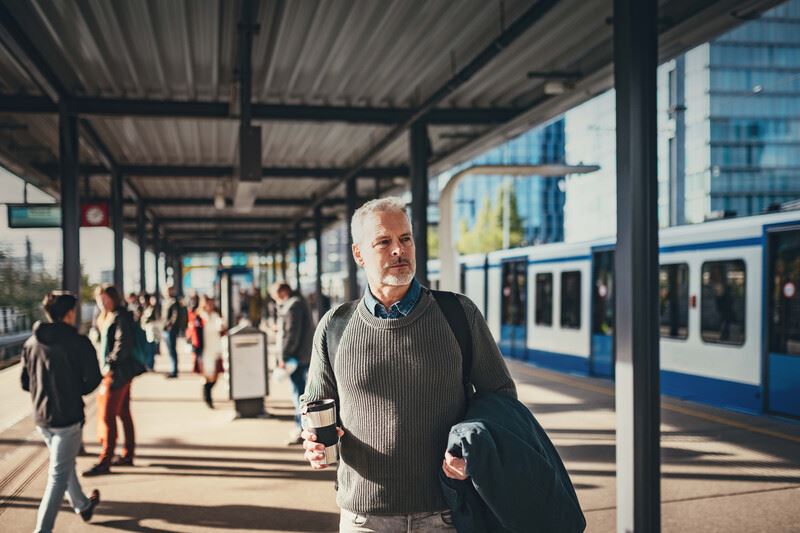 Smart City Includes Video and Data
Video surveillance solutions can even help with innovative city initiatives. For example, cities and community organizations host outdoor concerts and festivals. Video technology can aid law enforcement with these public events by delivering more "eyes on the ground" that provide situational awareness. Moreover, to help prevent tragedies like the stampede deaths at the Astroworld concert in Houston in 2021, video surveillance solutions like XProtect can provide heat mapping and crowd counting to show when a group of people is reaching capacity. In addition, police commanders use video technology to help direct emergency response if something does go wrong.
XProtect VMS offers a Video Push capability using our mobile client software. Video Push allows security personnel to stream video from their phone to the control center. This feature solves a problem by adding camera views for supervising commanders viewing events from the remotely-located Security Operations Center (SOC). With XProtect Video Push, supervisors can better see what is happening during an incident. The video streams in real-time from a staff member's smartphone, displaying on the Smart Wall in the SOC. In addition, the video from the mobile phone is recorded in the XProtect archives and becomes video evidence that potentially enhances the forensic investigation.
Open Platform Video Technology Enhances Options for Municipalities
Law enforcement and public safety organizations want to have the latest in video technology but are often not able to "rip and replace" their existing system. For this reason, municipalities should consider using an open platform solution that works with their current cameras and any new cameras or IoT sensors they might want to add in the future. Not all law enforcement uses body-worn cameras at this time, but with an open platform VMS like XProtect, enhancements like these can integrate seamlessly.
Technologically-advanced video supplies information that should traverse departmental lines, which means that expenses can also be shared, making it more affordable. City-planning, parking, traffic control, public works, and stadiums are just a few departments that can benefit from the actionable intelligence gathered from video surveillance. By pooling resources, departments can invest in a video surveillance infrastructure, helping everyone and working to improve overall public safety and operations.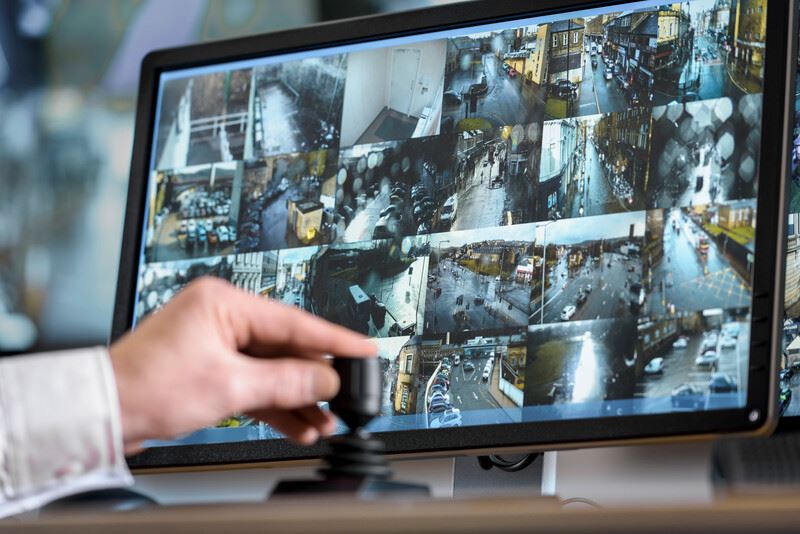 City Dwellers' Safety Comes First
To provide a safe environment for the influx of city dwellers coming their way in the future, government leaders and law enforcement need to prepare now. Fortunately, open platform VMS solutions like XProtect deliver intelligent video technology that adds value to any existing infrastructure.
Want to Talk About Safe City Opportunities?
Milestone Systems has a team of security experts standing by to help you find the right video technology solutions for your smart city initiatives. We want to get you connected to a Milestone expert to talk about your specific needs for your municipality. We have resources we can provide, including recommendations to connect you with a security integration partner in your area. Book a Demo today to learn more.