Wir lernen Ihre Sprache noch!
Wir arbeiten fieberhaft daran, alle Seiten auf milestonesys.com in so vielen Sprachen wie möglich verfügbar zu machen. Aber dieser Prozess braucht Zeit. Während alle unsere Funktionen mehrsprachig sind. Einige Seiten, wie diese hier, sind noch nicht in Ihrer Landessprache verfügbar.
Vielen Dank für Ihr Verständnis!
Boost your business on Marketplace
How to optimize for better page performance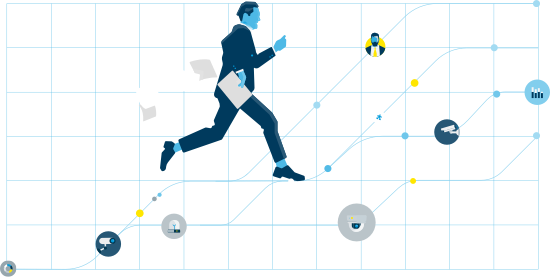 Top 5 tips for better page performance
Create high-quality content that appeals to your customers
Did you know that high-quality content is the no. 1 Google ranking factor?
Therefore, you should focus on providing high quality content that is specific and relatable to your target audience. Here's how you can optimize for quality content and better ranking:
Define your primary target audience and how your product or service is relevant to them. Your content should be created with this audience in mind and showcase how your product or service can solve their needs

For software & hardware pages, your page name and short introduction should describe your product as precisely as possible. You can write more about your product in other sections on your page.

For solution service pages, your area of practice must be what best fits your service, and the description should detail your experience within this area. You can write more about your service capabilities in other text sections on your page.

Remember to upload relevant customer stories as well as images and video product presentations on your page. This will send a strong relevancy signal to search engines.
Did you know that tagging your content wisely affects the quality of the traffic and leads on your page?
Always use tags that are relevant to your product or service. They make your page easier to find for those looking for a product or service like yours in the Marketplace search engine.
When choosing your tags, make sure to:
Select tags that are relevant to your specific product or service. This will ensure your page will be displayed in searches relevant to you
Choose tags you think would be closest to the searches made by your primary target audience
Avoid tags that are not related to your product or service, and for the use cases you highlight. Using too many or irrelevant tags can have a negative impact on your page performance and may even damage your credibility
Select up to six tags that best describe your product or service in relation to your primary target audience and use cases. These are the Main Tags of your page and will boost your ranking specifically within these areas
It is important that the text on your page talks about what capabilities your product or service offers within the areas you select as Main Tags.
Provide content that can be downloaded
When someone downloads your available materials, it demonstrates a clear interest in your product or service and generates a download lead.
Providing content that visitors can download from your Marketplace pages is an excellent way for you to share more information with those viewing your page. Therefore, make sure to upload relevant documents that are related to your product or service.
These can include, but are not limited to:
Solution brief
Use case examples (based on primary target audience needs)
Customer case stories/reference solution architecture
Product brochures
Manuals
White papers
Marketing and promotion material
Blueprint
Installation guides (how is the product installed + how it integrates with XProtect)
Send referral traffic to your Marketplace page
Referral traffic is the visits that came to your page via a different website other than the major search engines. This could be your own website or Social Media channels
Benefits of referral traffic:
Visitors arriving from referral links may already be interested in your product or service and are more inclined to engage with your content or convert into a lead
What people say about you is more important than what you say about yourself. Referral traffic between trusted websites positively increases SEO and ranking factors on major search engines
Marketplace company pages link back to your company website and LinkedIn which creates further referral traffic for those sites
To optimize referral traffic, link to your Marketplace page(s) from:
Your company website
Your company profile on social media platforms like LinkedIn
Relevant social media posts on LinkedIn, Facebook, Twitter, or in YouTube videos
Online articles on your own website or in other channels
Upgrade your Marketplace membership plan
Did you know that pages with GROW and EXCEL memberships receive elevated promotion on Marketplace and in Milestone's marketing channels such as our website, social media, and global campaigns?
Benefits of the GROW plan:
Page Review for content updates twice a year
Placement in relevant global campaign landing pages
Highlighted in Marketplace search results (double cards)
Highlighted in Milestone Business Update (partner newsletter)
Opportunity of being promoted in Milestone marketing channels
Access to page performance analytics
Benefits of the EXCEL plan:
Includes ALL the benefits as the GROW plan. Plus, you get:
Promotion on Milestonesys.com main page
Promotion on Marketplace front page and search page
A personal Success Manager to align digital footprint across regions to drive traffic
Access to Marketing Channels for further promotion such as:
Highlighted in Milestone Business Update (partner newsletter)
Featured Article in Milestone Business Update (partner newsletter)
Promotion banners on Milestonesys.com and Reseller Portal
Inclusion in Milestone social media
Boost awareness, get quality traffic, convert hot leads.
Make your page stand out with a paid Marketplace Plan that delivers:
• Increased visibility
• Better ranking
• Page performance insights
• Page review sessions