Nous poursuivons notre apprentissage de votre langue
Nous travaillons dur pour que toutes les pages de milestonesys.com soient disponibles dans autant de langues que possible. Mais c'est un processus qui requiert du temps. En attendant, un grand nombre de nos fonctions sont déjà proposées en plusieurs langues. Certaines pages, comme celle-ci, ne sont pas encore disponibles dans votre langue.
Merci de votre compréhension.
XProtect® Management Server Failover
Eliminate downtime and safeguard against service disruptions
What is Management Server Failover
XProtect Management Server Failover is a complete solution that protects the Management Server from hardware and software failures and human errors. It ensures that operators get continuous access to live and playback video, as well as access to the system's configuration at all times.
See what a Milestone solution can do for you
A system you can rely on 24/7
XProtect Management Server Failover Solution minimizes the impact that hardware malfunctions might have on your system. Its efficient design and simple configuration give you the ability to switch to a reliable backup Management Server seamlessly and automatically when the primary one fails. It provides synchronous real-time file replication, automatic application failover, and automatic failback after a server failure, all in one solution.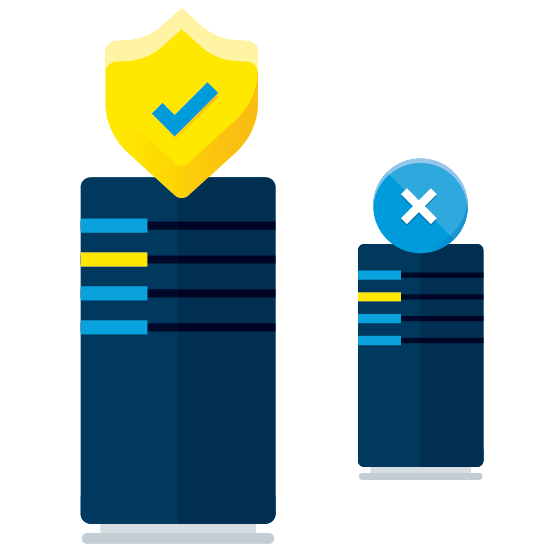 Your system never skips a beat
XProtect Management Server Failover Solution eliminates valuable downtime even if a server fails. Based on the principle of high availability, it provides redundancy and fault tolerance in your system by ensuring that the Management Server is always available, even during a failure. It keeps the servers connected by a mirrored link which enables them to synchronize and maintain an identical state between them. If one server experiences a failure, the other one automatically identifies it and failbacks to ensure a continuous operation.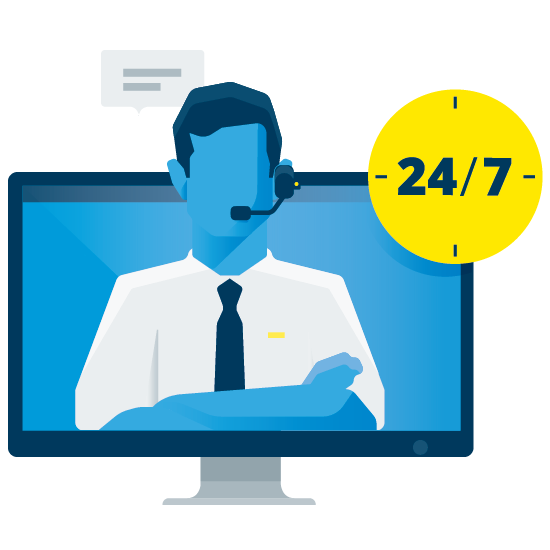 Simple & automated failover
XProtect Management Server Failover is a part of the initial system installation of XProtect 2022 R1 or later. Its unique use of Synchronous Replication makes sure that all files opened by XProtect and SQL services are replicated in real time and with zero data loss. Once configured, failover and failback is implemented automatically.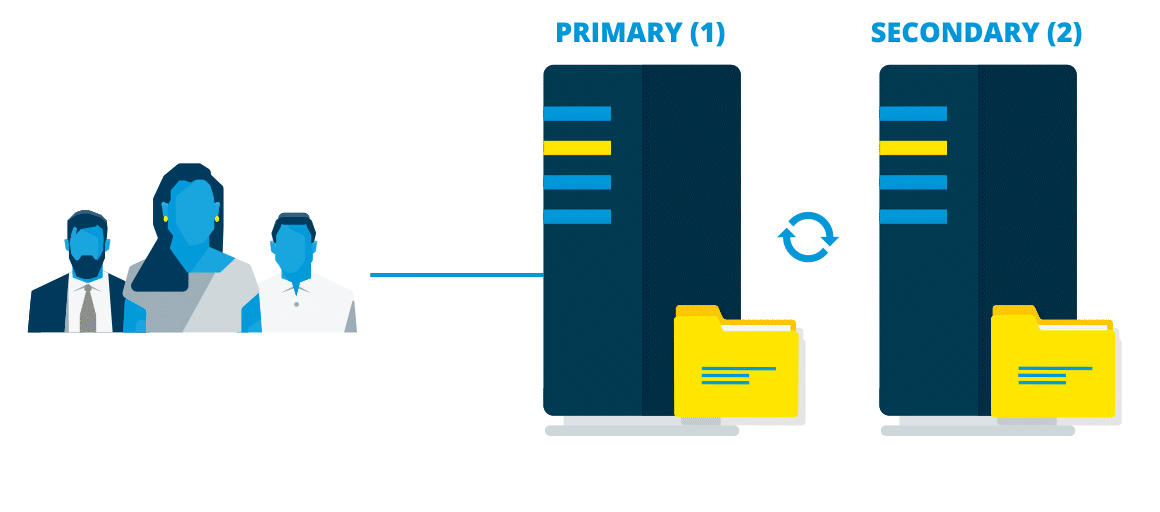 Pourquoi choisir Milestone ?
Entièrement configurable et à l'épreuve du temps
L'architecture à plate-forme ouverte de XProtect vous permet de l'adapter, de le faire évoluer et de le mettre à jour au fur et à mesure que vos besoins se développent.
Une performance et une sécurité fiables
De même qu'elle permet de réduire les interruptions et d'accroître votre ROI, notre plate-forme vous offre une vraie tranquillité d'esprit puisqu'elle est conforme au RGPD et aux normes FIPS 140-2.
Sens du service et collaboration
Créez des solutions vidéo haute performance grâce aux produits, aux services et à l'expertise de Milestone et de son réseau de partenaires mondial.
Responsable et axée sur les personnes
Utilisez la technologie vidéo de manière éthique et respectueuse de la loi tout en explorant de nouveaux moyens d'améliorer la sécurité, le bonheur et la santé des gens.
See Milestone in action with a demo that's customized to your business and needs.